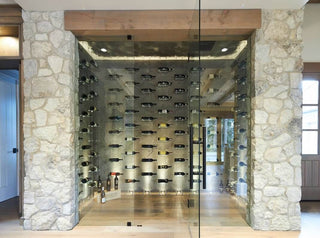 Your Wine Cellar Experts
Proudly serving a passion for wine, paired with custom cellar designs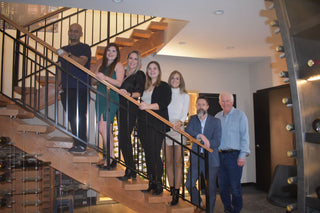 You've invested in your wine collection - but where is it now? Your garage? Your pantry? Like so many of us, this was the crossroads where our founder, Gary, found himself. With a growing wine collection and limited options for storage, he set off on a mission to discover the best systems and suppliers to address this challenge.

Gary's talent for bringing together the best suppliers and manufacturers in wine racking and cooling systems united with his passion for wine to develop Blue Grouse Wine Cellars - a company whose focus is to provide customers with modern wine cellar options, exceptional assistance, and knowledgeable support. After countless years of experience, we're uniquely positioned to bring elevated wine solutions to your home.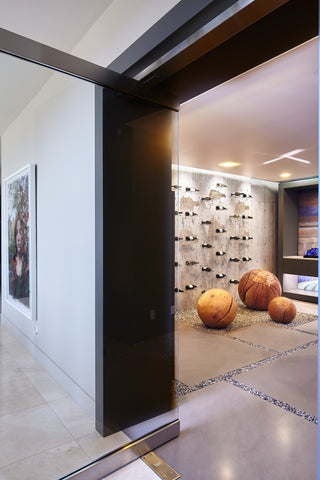 Our Philosophy
To deliver quality workmanship, detailed planning, and expert execution
To unite customers with high quality products, fine materials, and top suppliers
To deliver you the perfect wine storage solution that best suits your needs.
Looking for something unique to your space - and your collection?
With versatile options and a knowledgeable team, we can help you find the perfect storage solution. Check out our portfolio to get inspiration!
Meet the team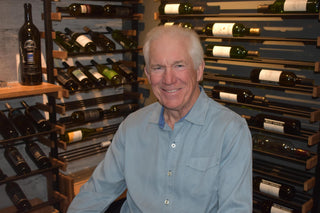 Gary Bombay
Owner
Gary Bombay is the owner of Blue Grouse Wine Cellars. He enjoyed building the company from a small, two person operation back in 2007 to become Vancouver's leading wine storage solutions provider today. He is now retired from daily operations but remains involved in the business on a consultative basis.
A job well done and a satisfied customer are Gary's primary focuses in doing business. In fact, many of Gary's past clients, both from Blue Grouse and previous businesses have become his good friends.
Gary is entrepreneurial at heart having owned and operated a successful promotional products company in Vancouver for 20 years.
Gary has a passion for great food and fine wine, often crafting fabulous meals himself. Gary is very active, often playing squash, golf and skiing on the mountains in his very own backyard. Gary also takes part in recreational boating on the "H2O Bomber," and enjoys taking her out and sharing the experience with friends and family.
...read more
Adrienne Gavard
President
Adrienne is the longest serving member of the Blue Grouse Wine Cellars team. As President she oversees all sales, marketing and operational activities.
Adrienne has been instrumental in Blue Grouse's growth of product offerings and evolution of the website to offer ease of online purchasing.
Adrienne's background is in creative communications having worked in marketing-related roles from York, England to New York City. She holds a Creative Communications diploma from Red River College. She has also gained valuable managerial experience through her operation of gymnastics clubs and the customer relations department for a software development company.
Adrienne is passionate about wine and its proper storage. She has traveled to Florence, Italy to complete her WSET (Wine and Spirits Education Trust) Level 3 certificate, passing with distinction. She continues to plan many of her travels around discovering different wine regions around the world. In her free time, Adrienne enjoys running, fine dining, traveling and hanging out with her furry "kids."
...read more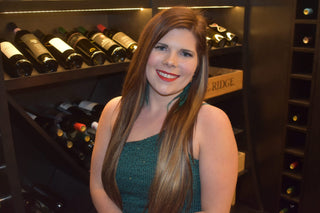 Courtney Brown
Senior Wine Cellar Designer
Courtney grew up and has spent most of her life on the Sunshine Coast, moving to Vancouver to pursue her dream of becoming a designer. She attended the Visual College of Art & Design, earning her diploma in Interior Design before joining the team at Blue Grouse in 2016.
Courtney enjoys working in Google Sketch Up as it allows her to share her vision for clients' wine cellars. She follows the process from design to build as she takes great satisfaction in seeing her drawings come to life. Courtney has a strong work ethic and firm desire to meet and exceed client expectations. Courtney works on many of Blue Grouse's most complex custom projects and enjoys sharing her passion for and knowledge of design with the rest of our team.
When Courtney isn't at the office or out visiting a client she loves to spend her free time reading, swimming or doing yoga. She also enjoys a beautiful glass of Cab!
...read more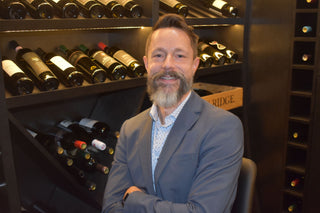 Sebastian Burzynski
Senior Project Manager & Installation Lead
Sebastian is one of the longest serving members of the Blue Grouse team. Having started as an installation contractor, Sebastian's array of talents were quickly visible and he became the first full-time installer for Blue Grouse Wine Cellars. As the business has grown and evolved Sebastian now manages the installation team and oversees the large majority of wine cellar installations.
Given Sebastian's strong technical knowledge and construction experience he may be the first person you meet when he comes to your home to survey the space you wish to convert to a wine cellar. Due to his diverse skill set, he may also produce the drawings for your project.
Sebastian takes great pride in a cellar well-built and a satisfied customer. Quality assurance is always at the forefront of his mind.
In his free time, Sebastian enjoys spending time with his family, shopping for treasures at Lee Valley and eating good food.
...read more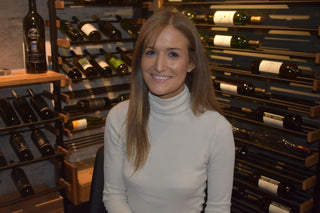 Gaylena Macleod
Wine Cellar Designer & Sales Representative
Gaylena has been with Blue Grouse since 2019, starting in reception and quickly moving into her current role as a designer and sales representative.
Gaylena has a background in interior design, with a certificate from the British Columbia Institute of Technology. Gaylena enjoys consulting with clients to help them choose the best wine racking system for their space and then translating that to a custom design and layout. When not helping clients design the wine cellar of their dreams, she's designing her own fabulous apartment, with a particular affinity for minimalism and clean, modern lines.
In Gaylena's spare time she enjoys a nice glass of red wine and long walks on the Seawall with her golden retriever, Bentley (not at the same time!).
...read more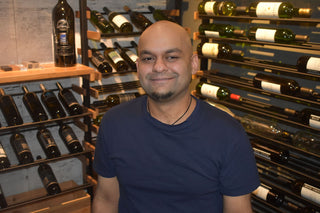 TK Javer
Shipping & Logistics
TK has been with Blue Grouse since 2021 and has very quickly demonstrated his talents in managing all things shipping and logistics. He takes great pride in making sure customers' orders get out the door as quickly as possible and keeps our warehouse ship-shape. He has also become our forklift operator extraordinaire.
TK is never idle for long and is a bit of a Where's Waldo in the Blue Grouse shop with his various responsibilities! Despite his varied day-to-day activities TK is very reliable and available to his colleagues to lend a hand.
In TK's free time he enjoys gaming, cooking, designing on his 3D printer and hanging out with his friends and family.
...read more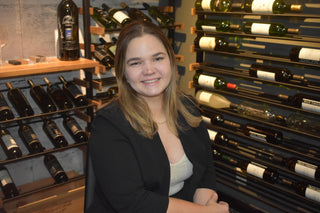 Brittany Pereira
Receptionist and Sales Representative
Brittany was born and raised in Trinidad and Tobago, studied in Florida and more recently finds herself enjoying life in beautiful Vancouver, British Columbia. Brittany is the newest member of the Blue Grouse team and the friendly face you will first meet when visiting our showroom.
Brittany has a passion for interior design and earned her Associates Degree in Interior Design from the Art Institute of Fort Lauderdale. She also worked in Interior Design in Trinidad before moving to Vancouver.
In Brittany's free time she enjoys running, cycling and most outdoor activities, especially on the water. She also spends time sketching scenic views and architectural buildings. Like many of us at Blue Grouse you can often find her with a great glass of red in hand!
...read more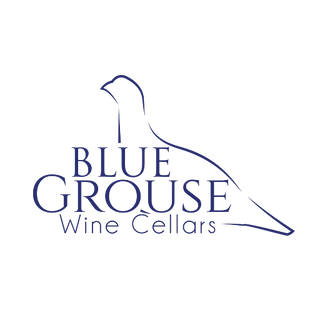 Rick Overes
Accounting
Rick is a certified CPA and is responsible for all accounting and bookkeeping duties for Blue Grouse. He has a keen eye and aptitude for detail, never leaving a T uncrossed or an I undotted.
Rick is one of the kindest people you will meet and has a great "Dad-like" sense of humour. In his free time he enjoys boating, fishing, traveling and loooooong walks, like the kind you do for days on end, enjoying the beautiful scenery of rural Spain.
"Cheques in the printer!"
...read more