Speak With Our Experienced Team
Innovative Solutions
Together, we can explore a range of creative storage options tailored to your wine collection, from modular racks to fully customized solutions.
Professional Guidance
Gain valuable insights on climate control, lighting, and materials, ensuring your wine cellar looks stunning and preserves your wine to perfection.
Transparent Process
Gain a comprehensive understanding of the installation process, from design and materials to cost and timeline, ensuring there are no surprises along the way.
How It Works
This can be in person at our North Vancouver showroom or online through a virtual meeting. Click here to book your appointment!
Where possible, we recommend the in-person option so you can see samples and wine racking displays. If you're not in the area or unable to make a visit, we can connect online.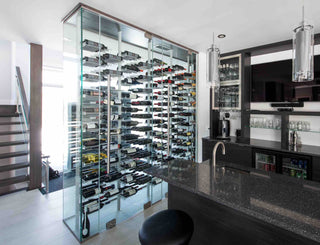 Innovation & Inspiration
Curious about what we can do for you? Get in touch with our team or check our gallery of previous wine cellar projects to inspire your vision for bringing your custom design to life!
"I would highly recommend working with Blue Grouse as they carry all the major brands but also have some of their own products that are at a better price point yet still match the quality of others. I see myself working with them for years to come."
- Jeffrey M
"Great Experience! Courtney helped solve our challenge of using some empty space in the kitchen. The products were great and the service was perfect. In the end, we are very pleased with how the wine cabinet turned out."
- Charlie J
"Adrienne was wonderful to deal with. She not only helped me design the layout of my wine racks and stemware hangers, but she gave me additional details on how to complete my whole wine wall and achieve a look I wouldn't have dreamt of. I was incredibly impressed with her knowledge, design abilities and her expertise in everything. Plus, her knowledge of wine was an added bonus."
– Morgan L
"We were very pleased with the knowledge, quality and dependability of Blue Grouse products and staff. I definitely recommend them and thank them for their great service and expertise."
– Janice O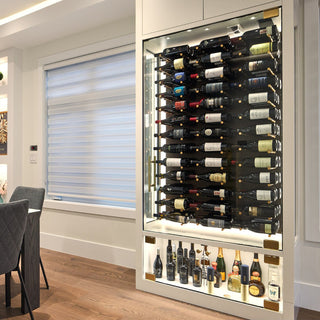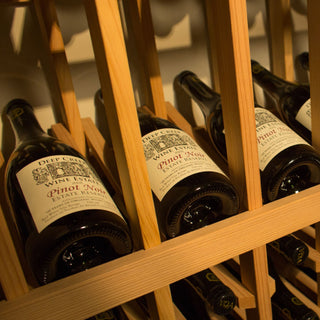 Questions? We've Got You Covered.
Looking for more information about our consultation services? Check out our FAQ page, where you'll find details about the design process, pricing, materials, timelines, and more!

We Know Wine Cellars
From wall rack designs to full-scale custom wine cellars, we've got something for every space. Speak with our team to learn more about what we can do for you!