Installation Services
in the Greater Vancouver Area
Full-Scale Support
Tailored Expertise
Our craftsmen will work with you through every step, from initial design consultations and material selection to construction and final touches.
Experienced Craftsmanship
Whether it's one-on-one or via video conference, out dedicated representatives will help you with every step, from the layout process through to any design details.
Seamless Installation
With creative storage solutions and meticulous attention to detail, we ensure that every inch of your wine cellar is optimized.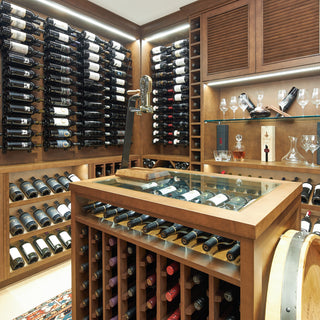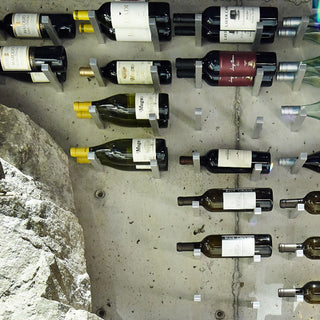 Custom Wine Cellars, Installed in Your Home
With our unparalleled installation services, we will bring your wine vision to life. Our experts will seamlessly integrate a custom-designed wine cellar into your space, maximizing storage potential while providing optimal preservation engineering.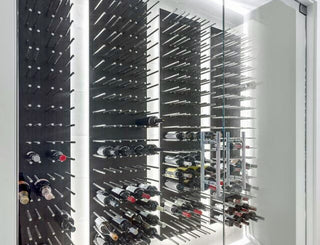 Not in the Greater Vancouver Area?
Experience our products, knowledge, and expertise, regardless of your location. Through comprehensive support, we will help you elevate your space and guide you every step of the way, ensuring meticulous cellar conceptualization, design, and installation support. Enjoy the art of wine storage, wherever you are.
"I would highly recommend working with Blue Grouse as they carry all the major brands but also have some of their own products that are at a better price point yet still match the quality of others. I see myself working with them for years to come."
- Jeffrey M
"Great Experience! Courtney helped solve our challenge of using some empty space in the kitchen. The products were great and the service was perfect. In the end, we are very pleased with how the wine cabinet turned out."
- Charlie J
"Adrienne was wonderful to deal with. She not only helped me design the layout of my wine racks and stemware hangers, but she gave me additional details on how to complete my whole wine wall and achieve a look I wouldn't have dreamt of. I was incredibly impressed with her knowledge, design abilities and her expertise in everything. Plus, her knowledge of wine was an added bonus."
– Morgan L
"We were very pleased with the knowledge, quality and dependability of Blue Grouse products and staff. I definitely recommend them and thank them for their great service and expertise."
– Janice O

Discover Blue Grouse
Learn more about our installation services - get in touch with our team of experienced designers, craftsmen, and wine experts today!