Click on each image to see the products used.
Float Wine Racks in Glass Cellar
Label view glass and cable Float wine racking in a Vancouver minimalist glass cellar. This cellar expands on the 6 bottle Float unit by adding an additional bottle to each column.
Float racking statement cellar wall
This traditional cellar takes a contemporary turn by using sleek Float wine racks along a windowed wall. This customized 10-bottle float system adds extra glass cradles and clips to a standard 6-bottle Float rack.
Float Wine Racking goes to the dark side.
Choose Float dark for matte black hardware and light grey glass cradles to suspend bottles in air.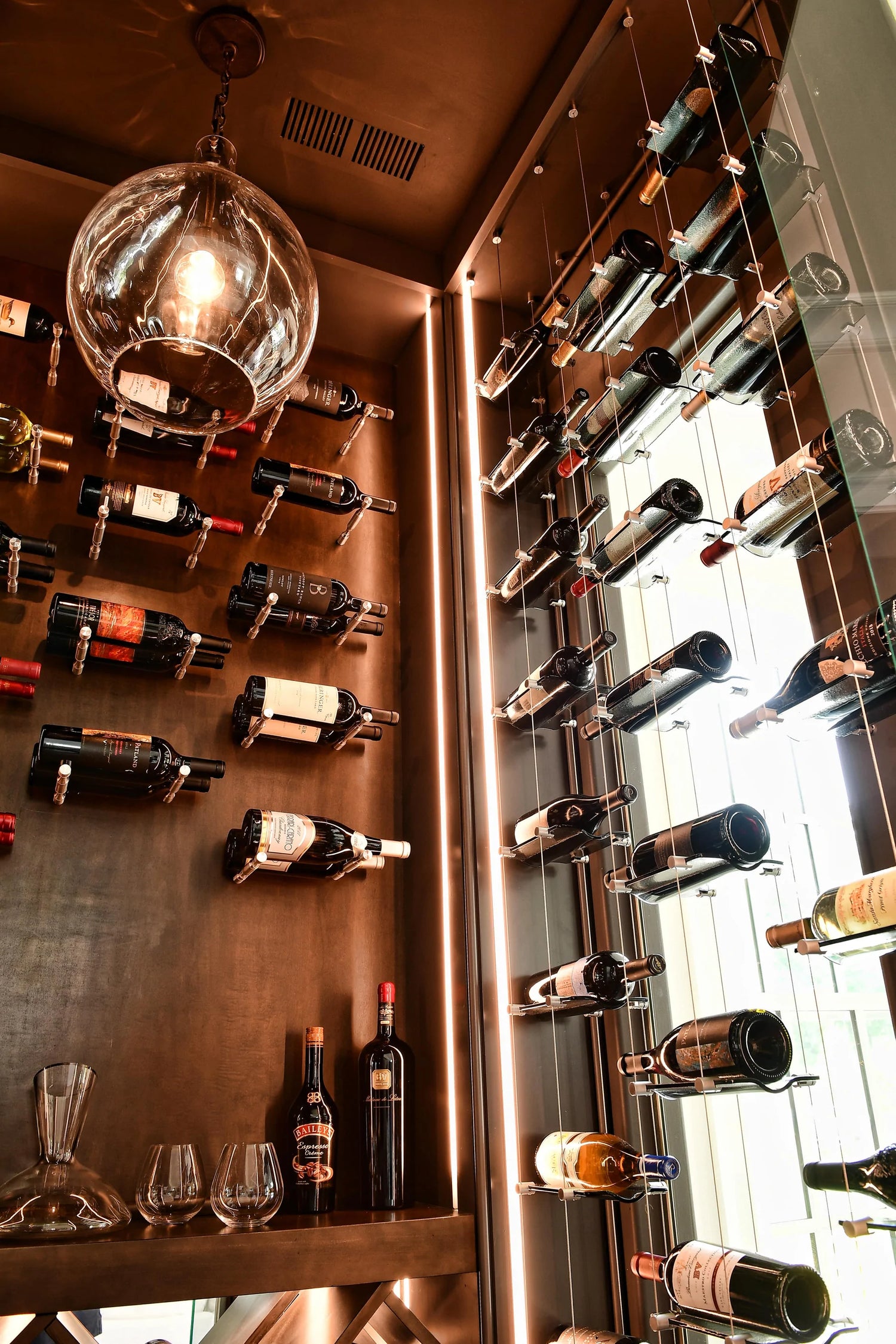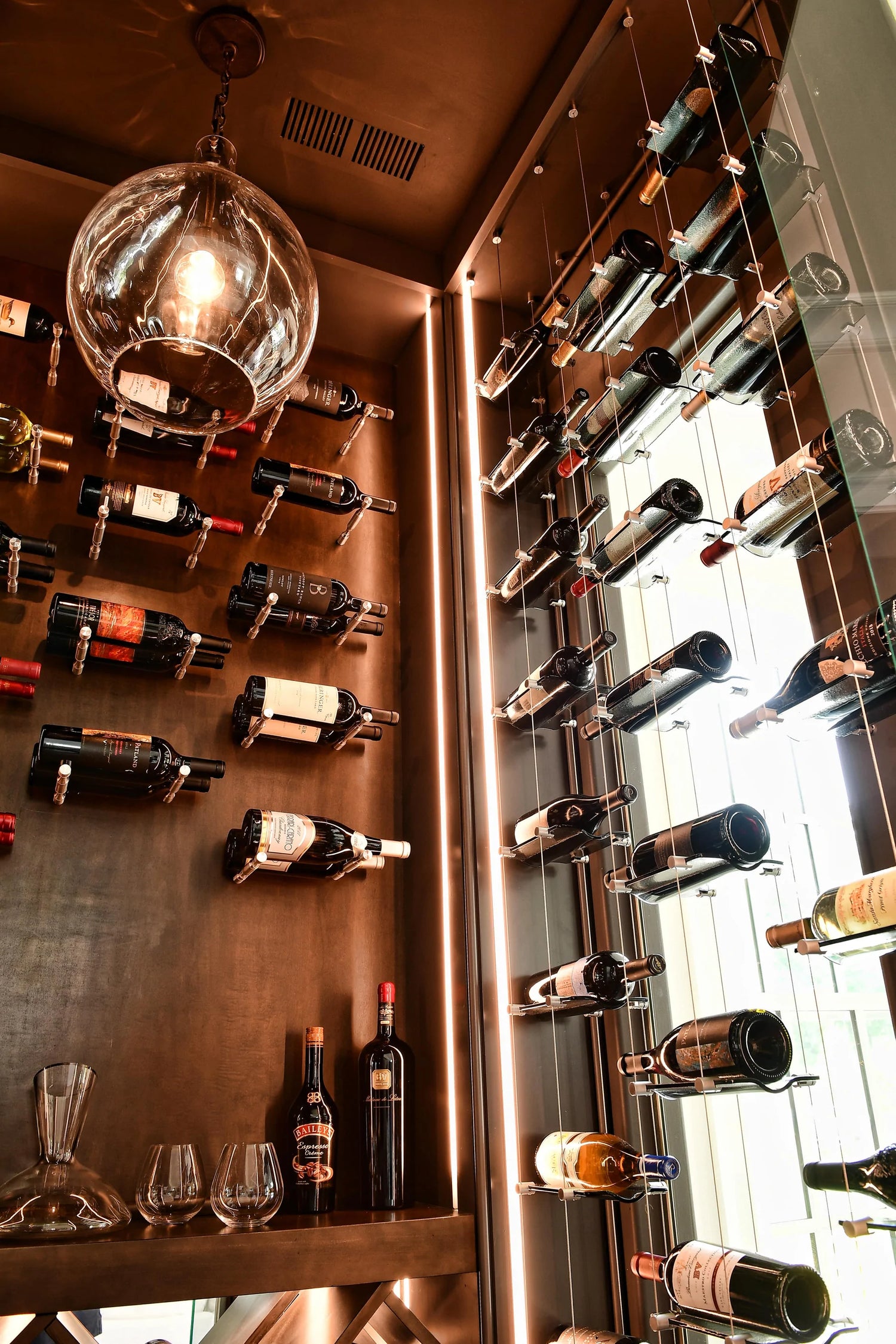 Float racking statement wall inside compact wood and glass cellar
Floor to ceiling float racking is a sleek and minimal way to transform this windowed cellar wall into valuable storage space that makes a statement.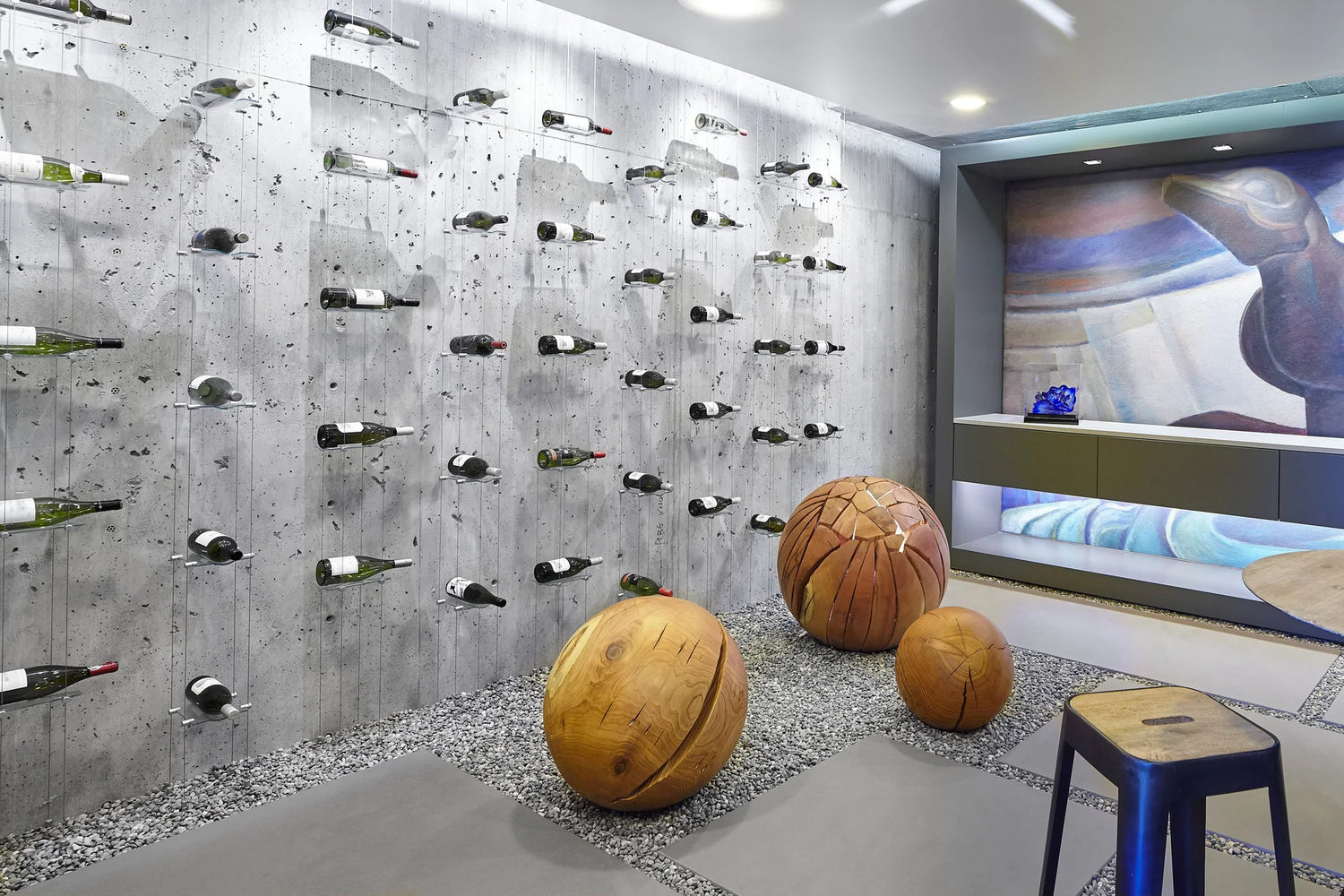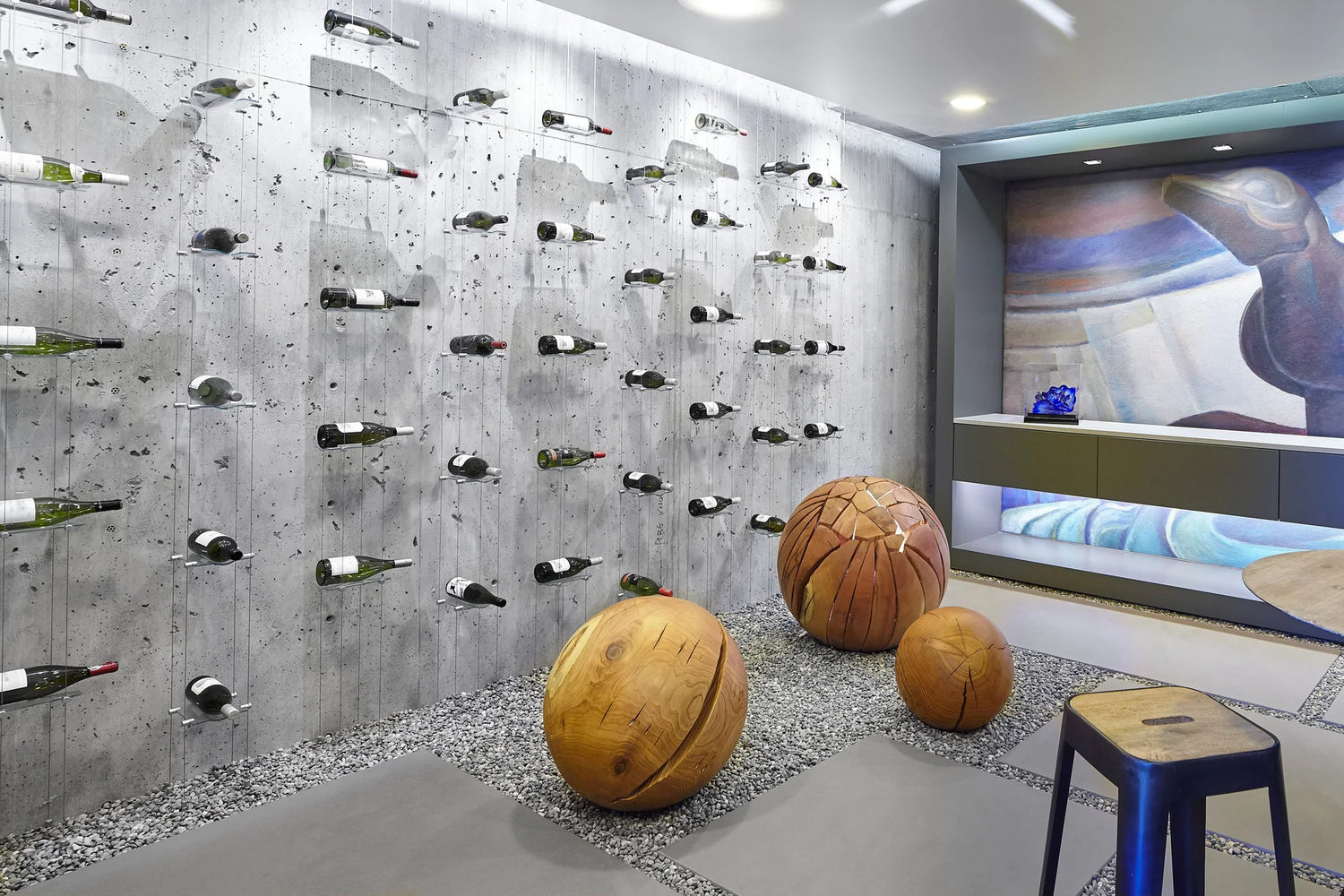 Cork forward and label view Float wine racking
Create a unique and modular wine wall with Float wine racks. Mount floor to ceiling at any angle and customize the height placement of glass cradles for maximum flexibility.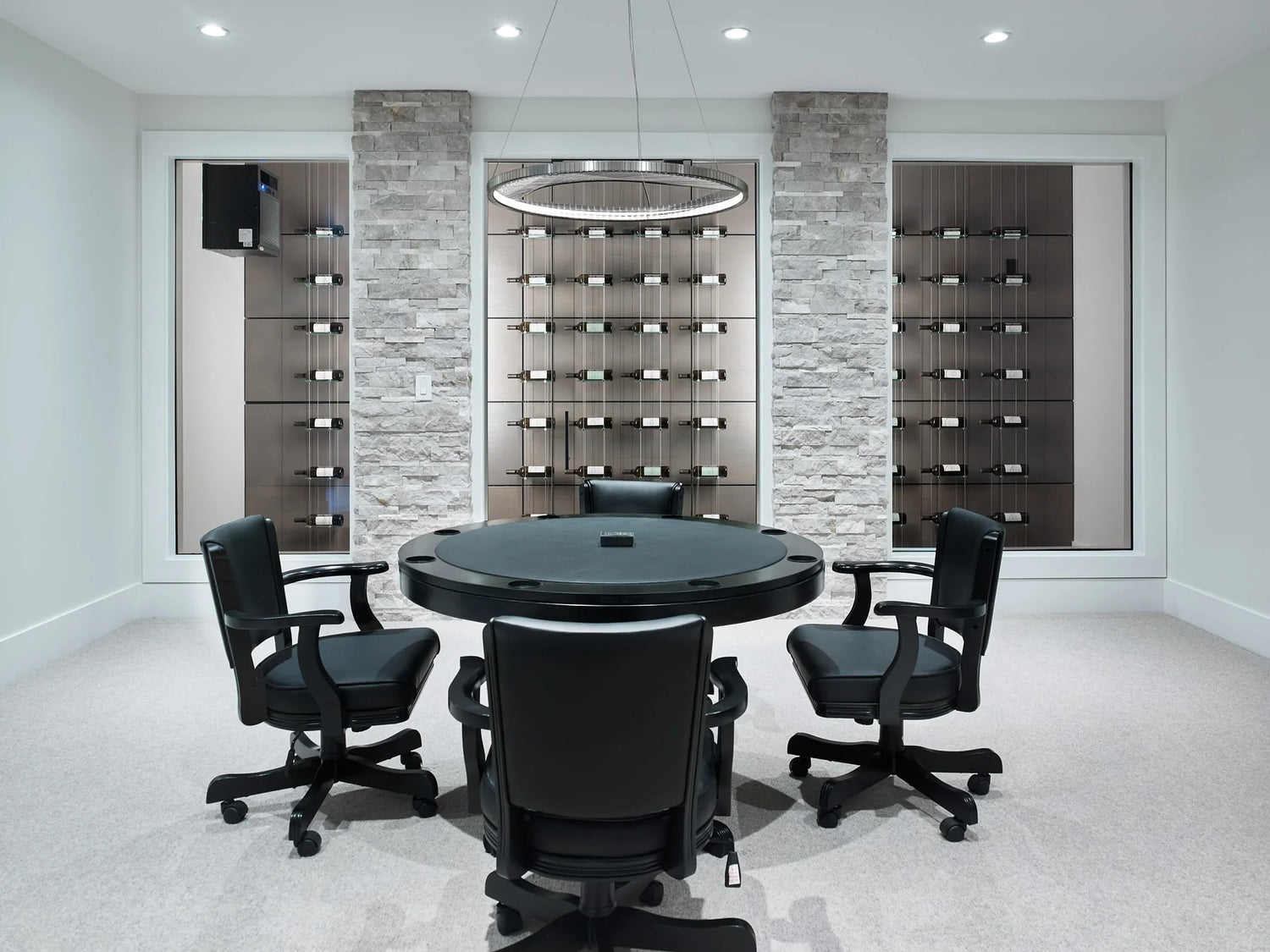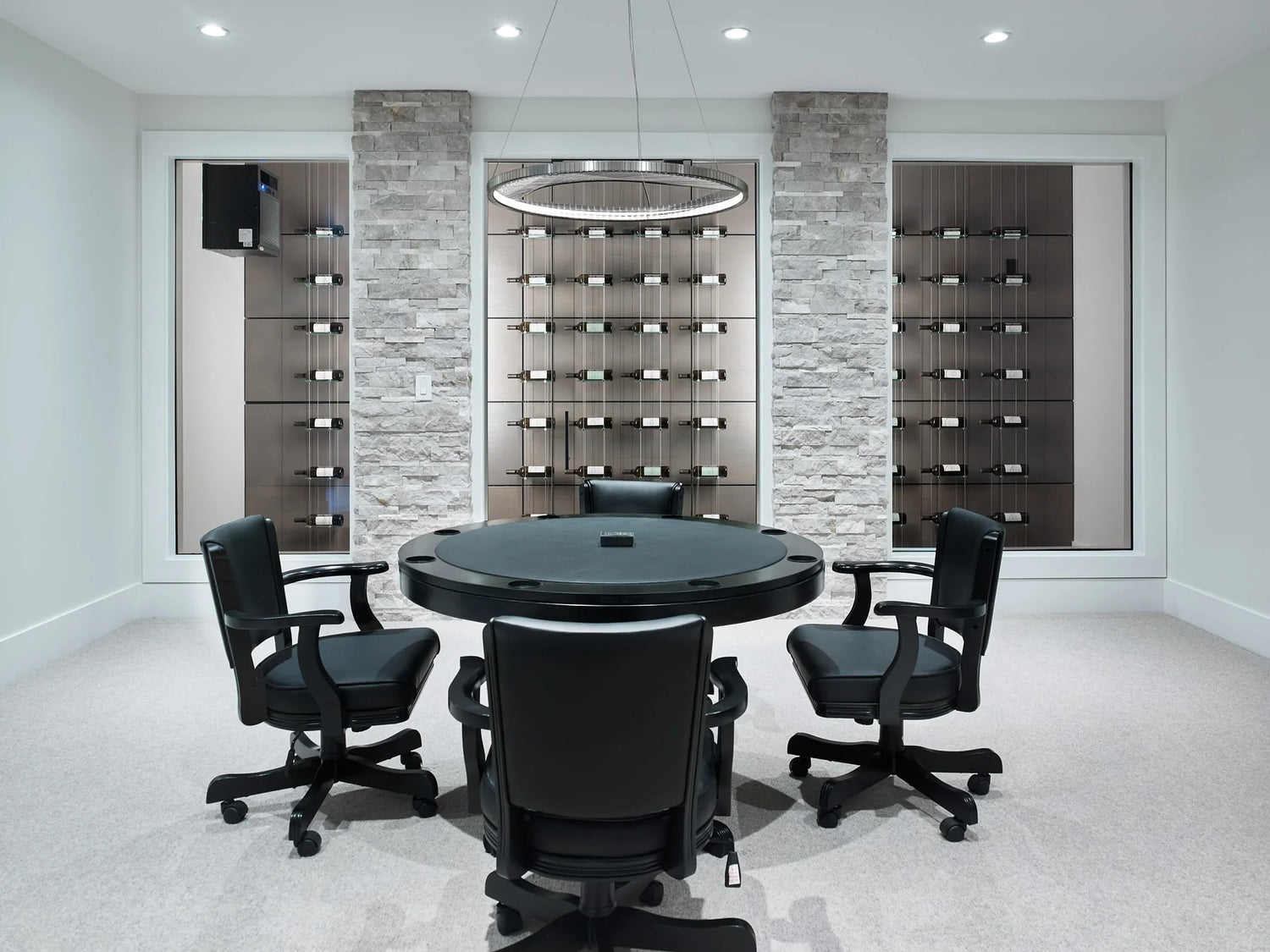 Float wine rack games room statement wall
Transform any wall into an attractive focal point with float wine racking. Let your collection be the star with this minimal wine racking system.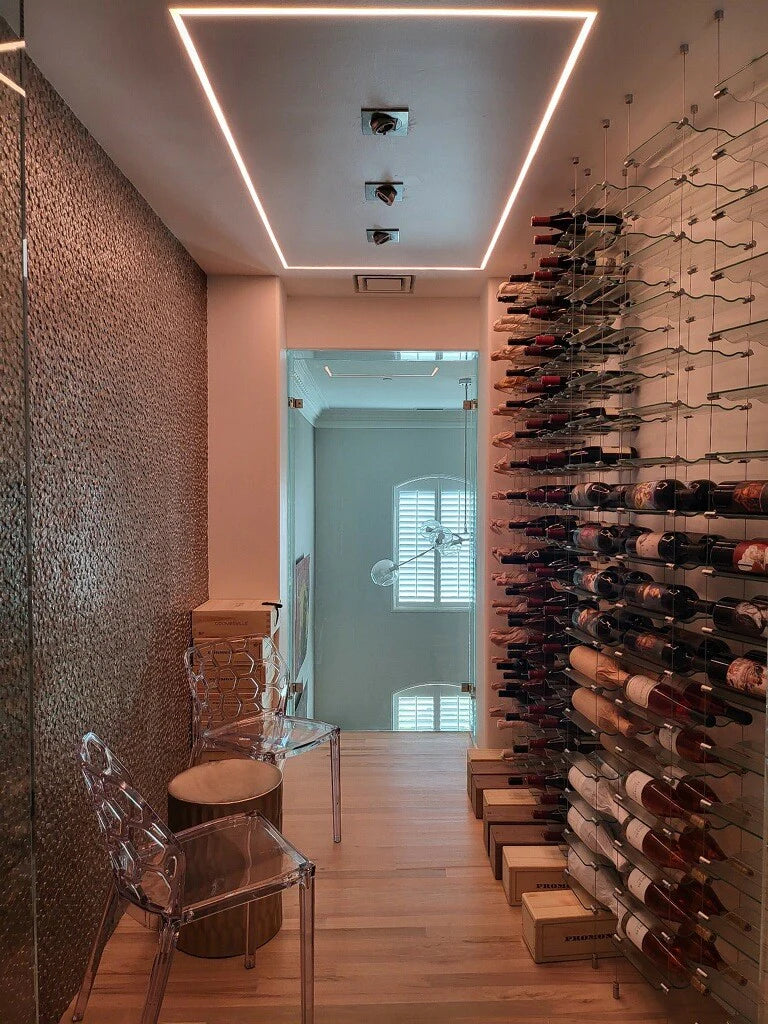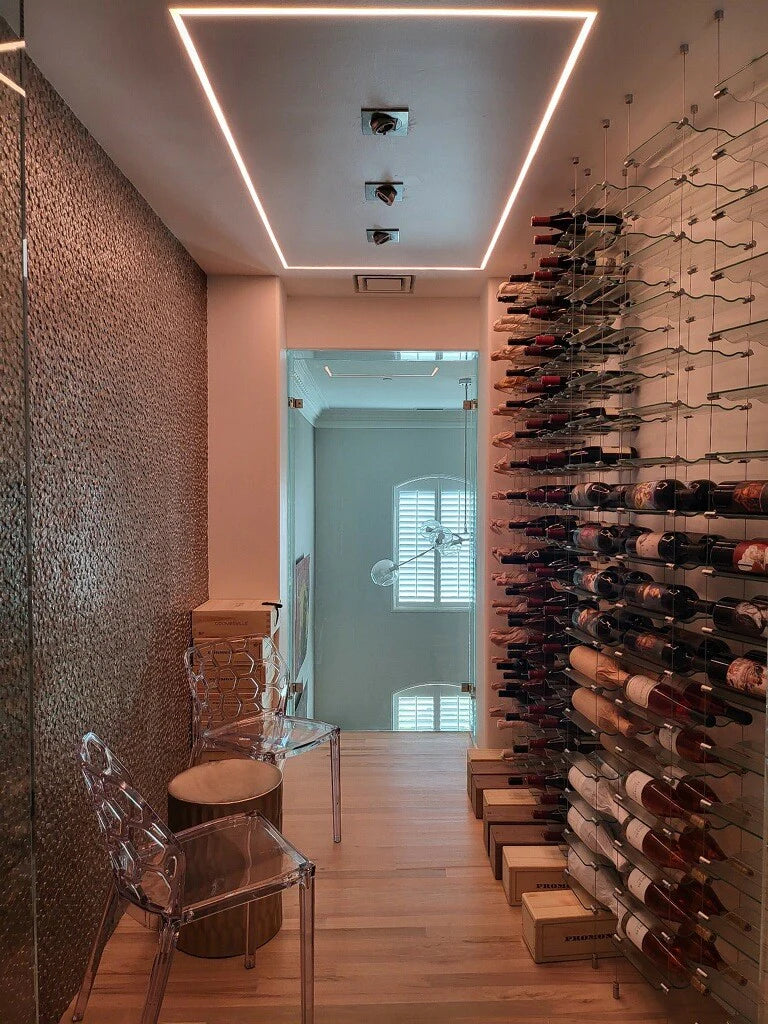 A Modern Wine Cellar Masterpiece
Float wine racking in the light finish (clear glass and satin chrome hardware) displays wine bottles as if floating on air in this uber modern wine cellar in Texas.