Click on each image to see the products used.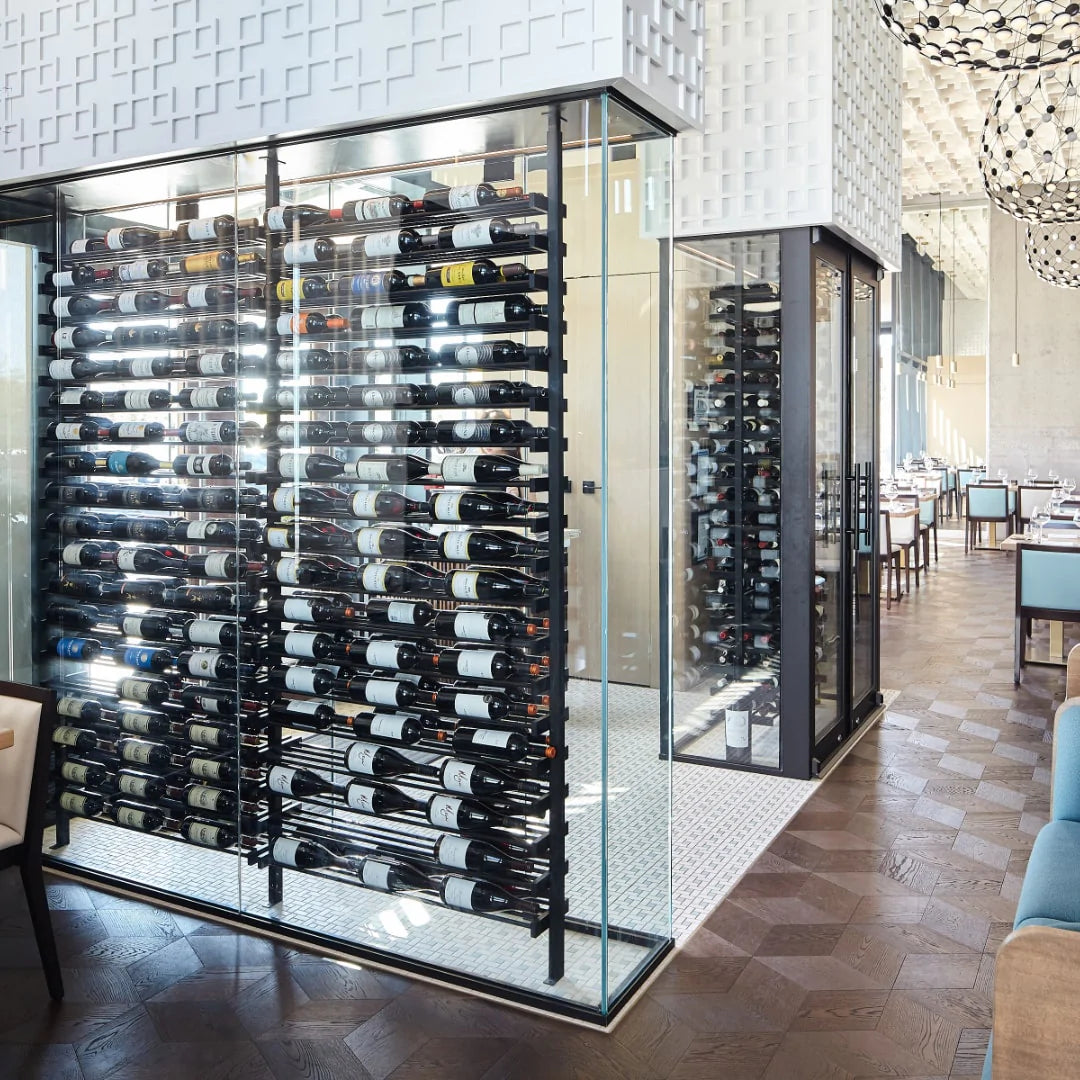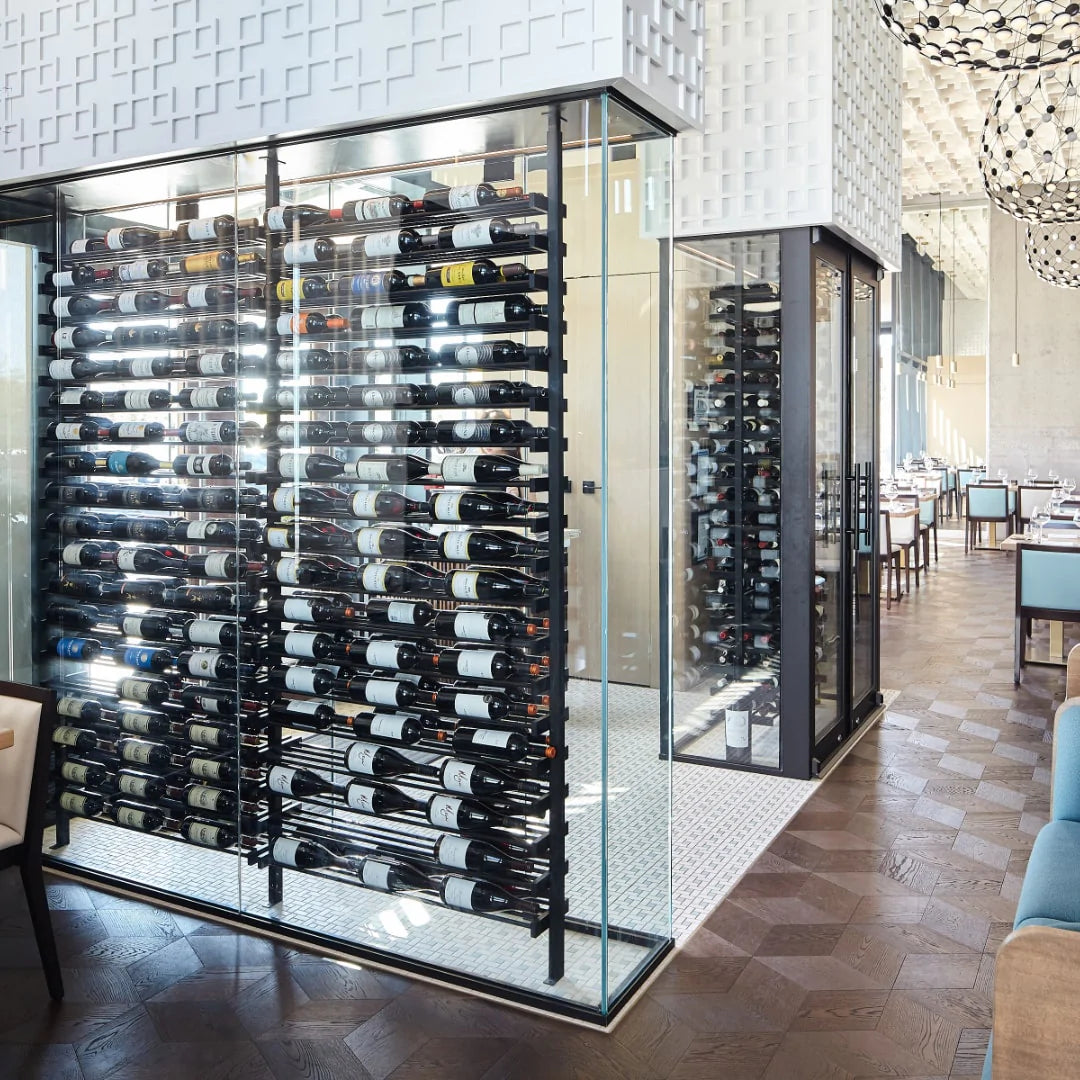 Millesime for fine dining
Sleek and minimal black Millesime racking are the perfect compliment to this glass and white tile wine display.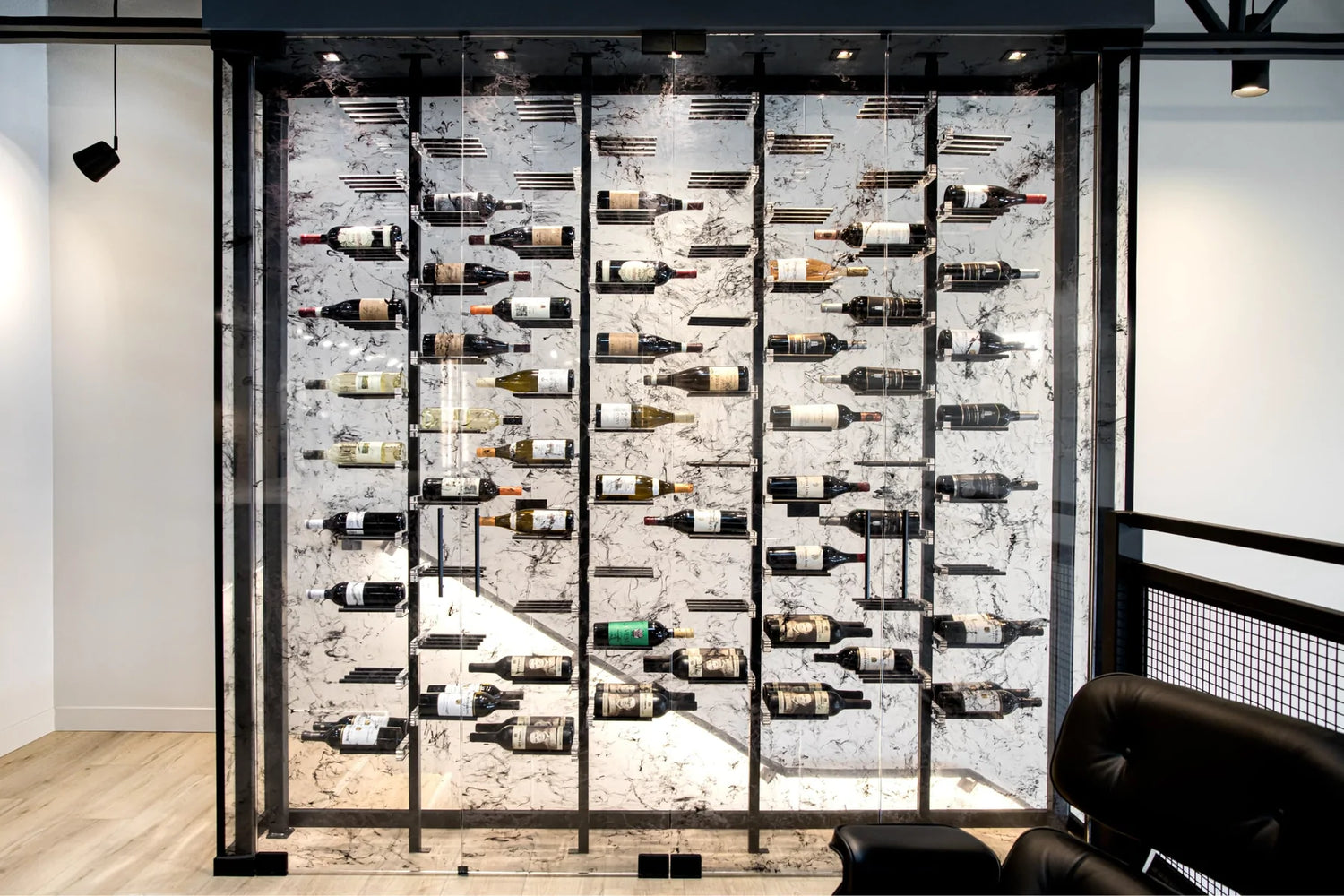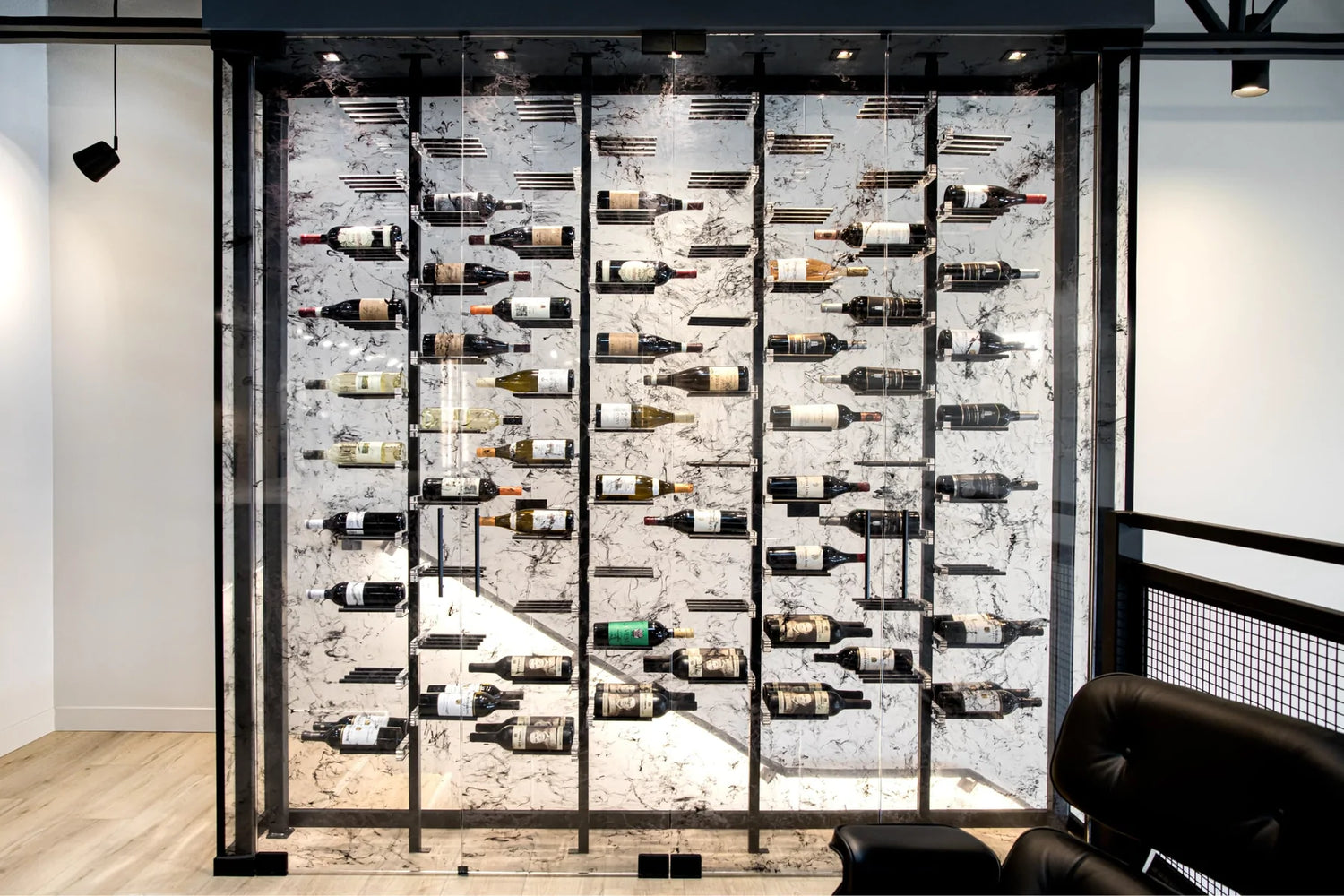 Millesime in black and clear
Millesime wine racks come in a variety of finishes to suit your interior design. Go super modern with acrylic end blocks.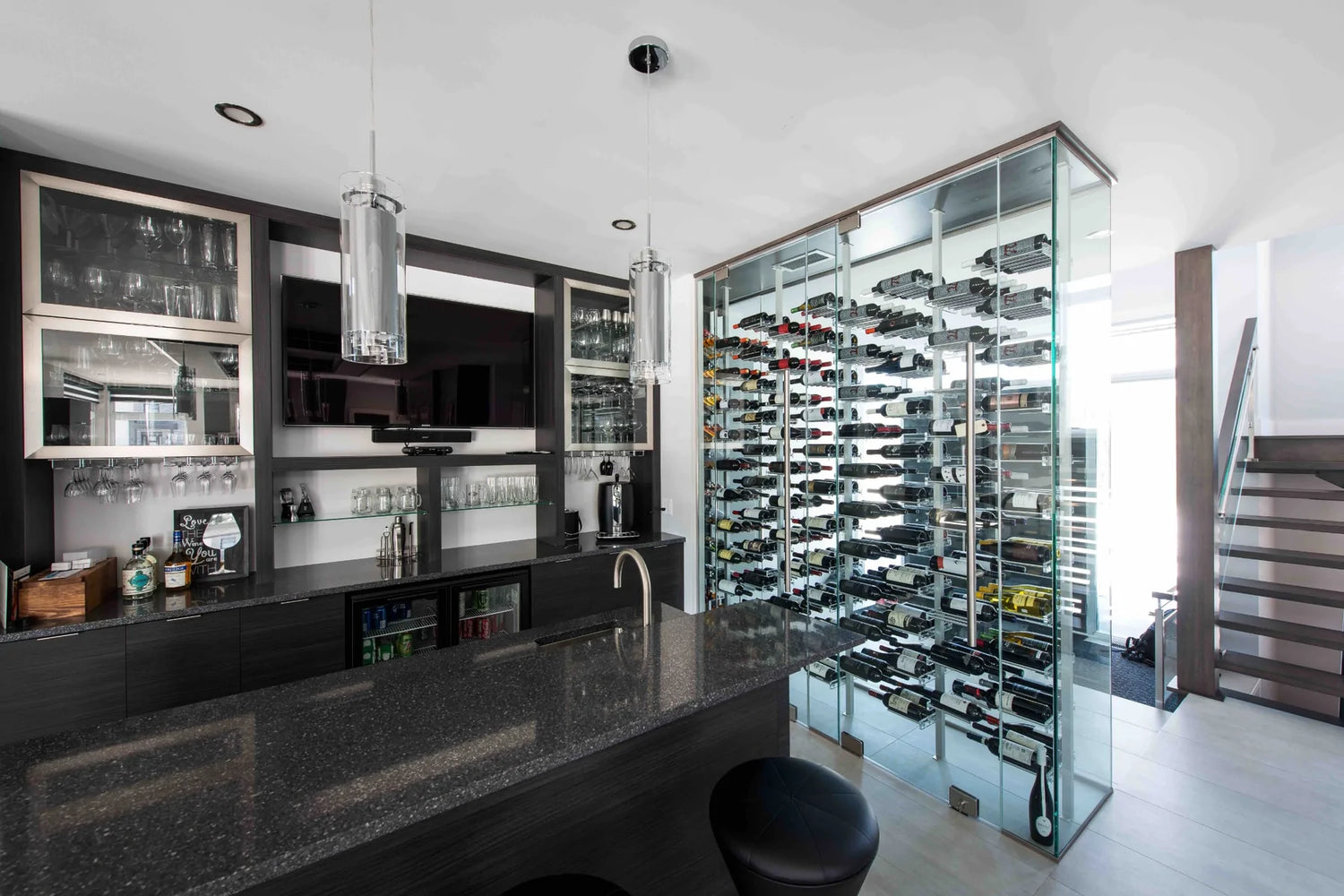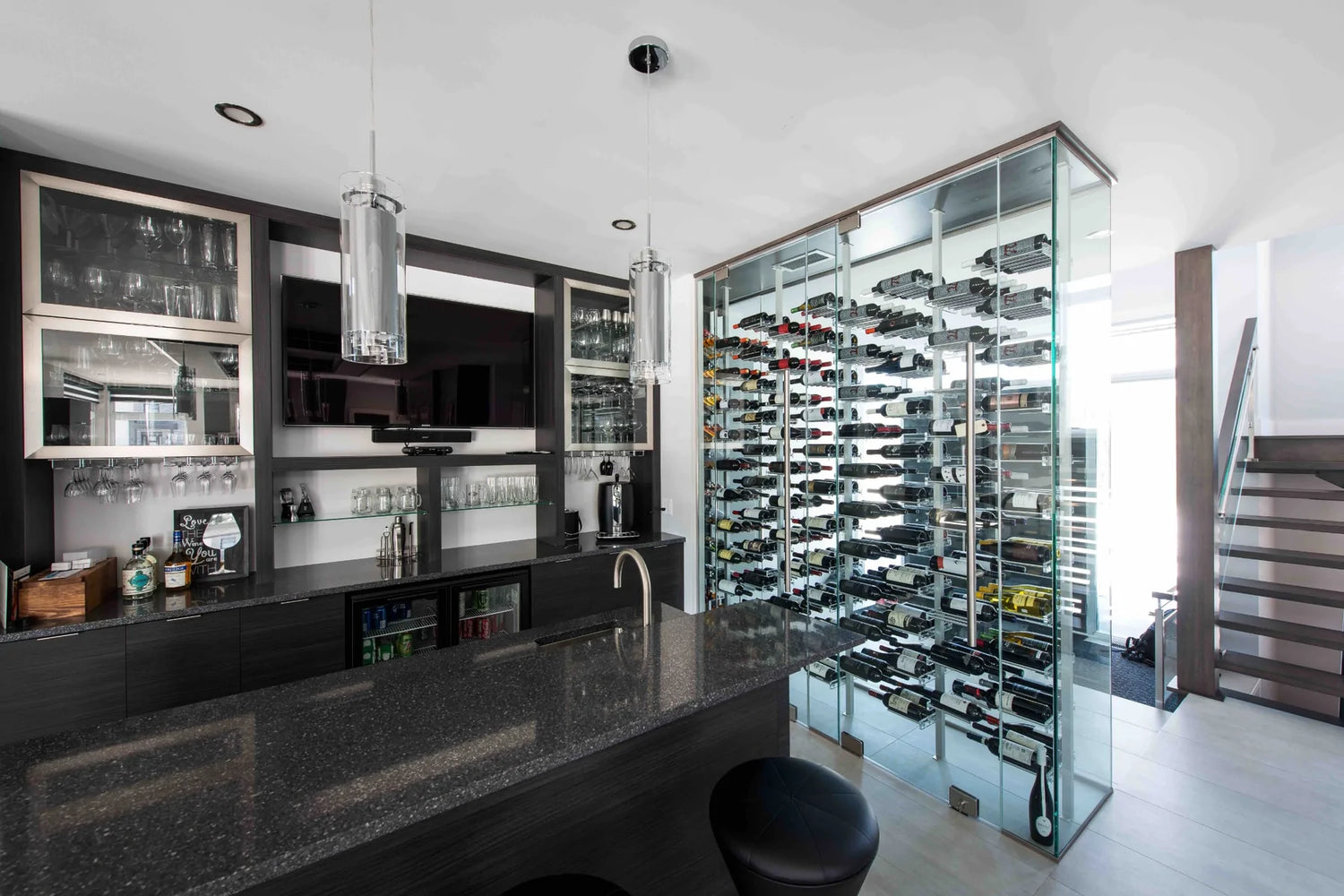 A statement space divider
Glass encased wine walls are perfect way to screen off areas while allowing some light through, and showing off your collection.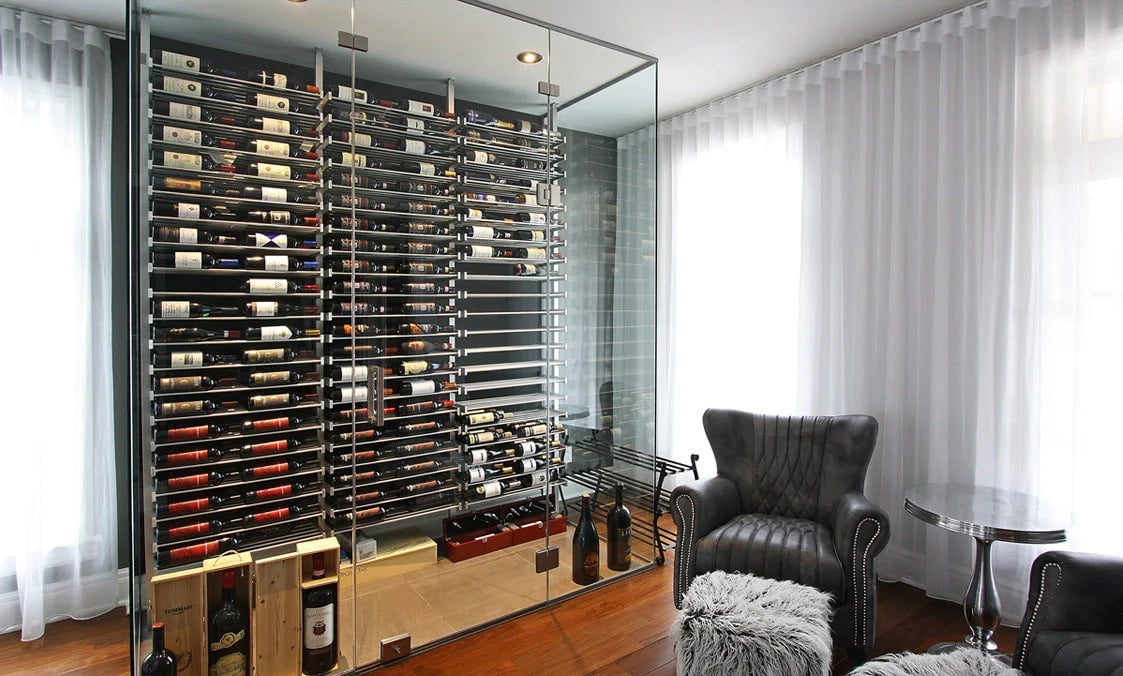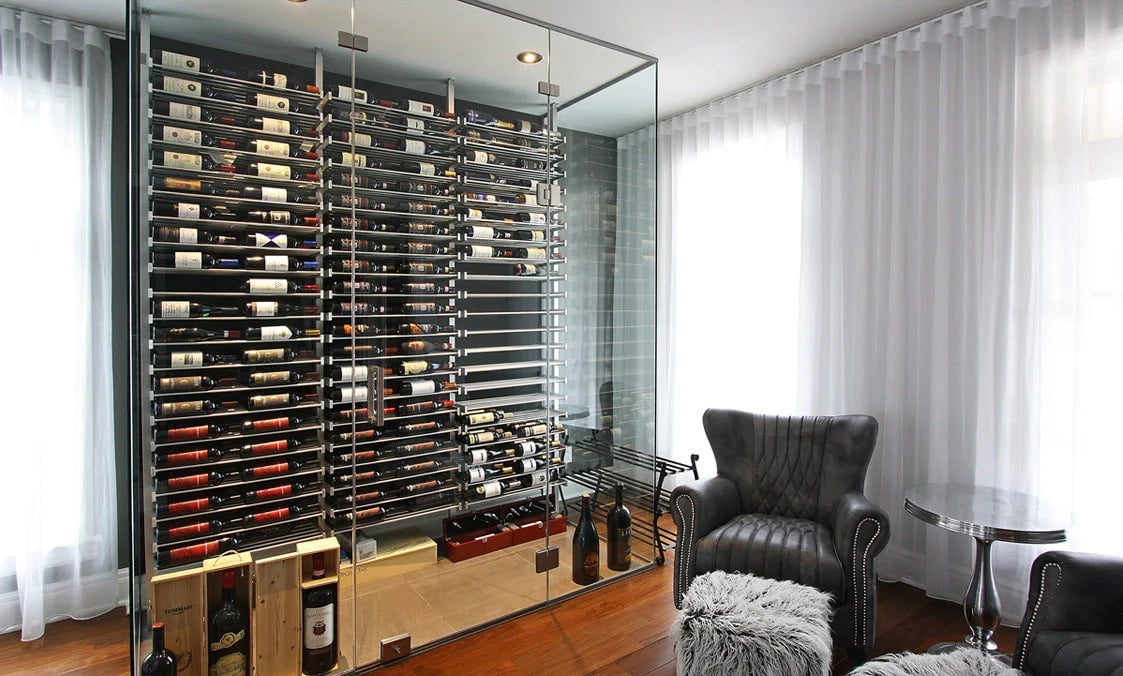 A conversation starter
Let the wine and conversation flow. Glass cellars are a timeless addition and work well with a wide variety of interior design.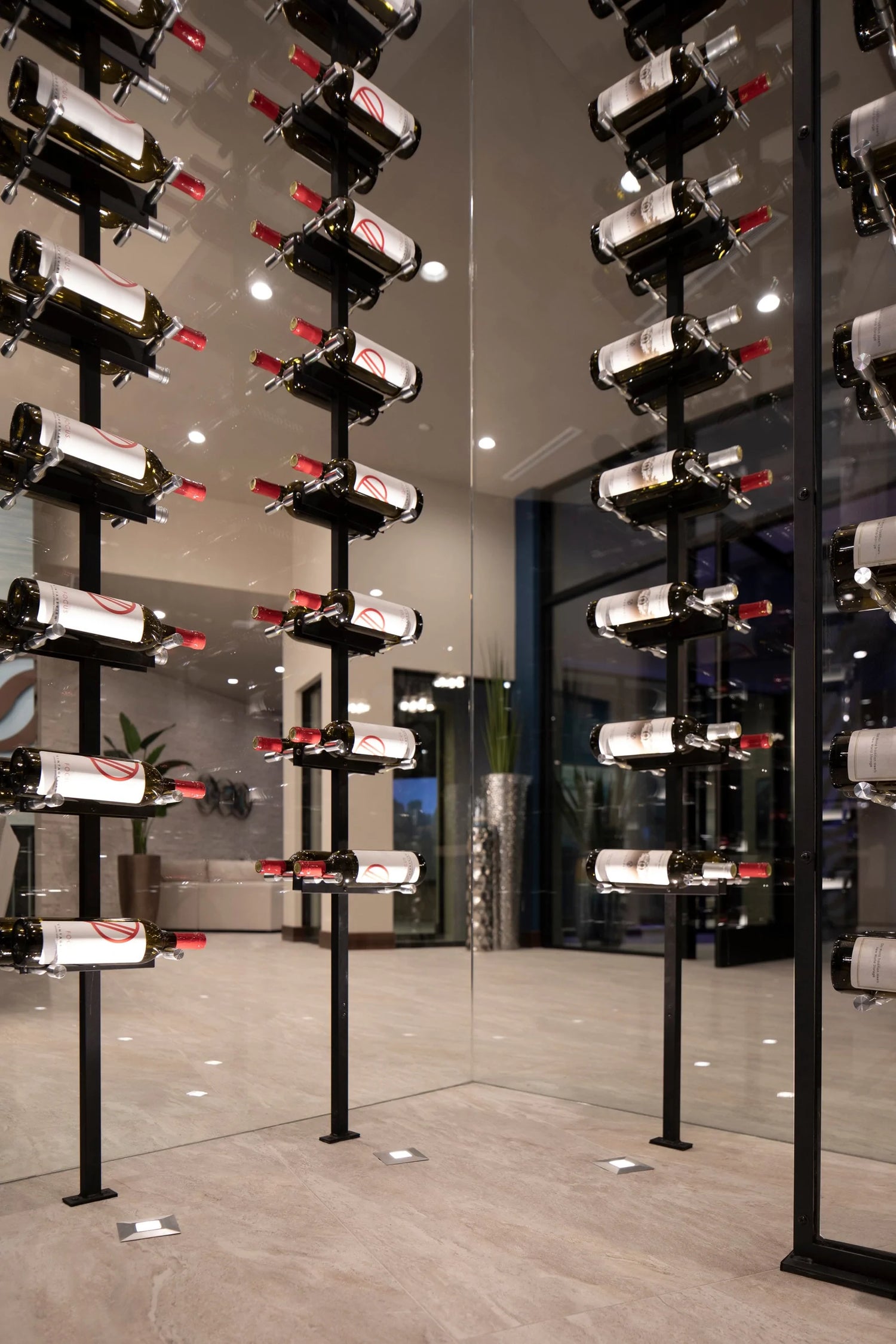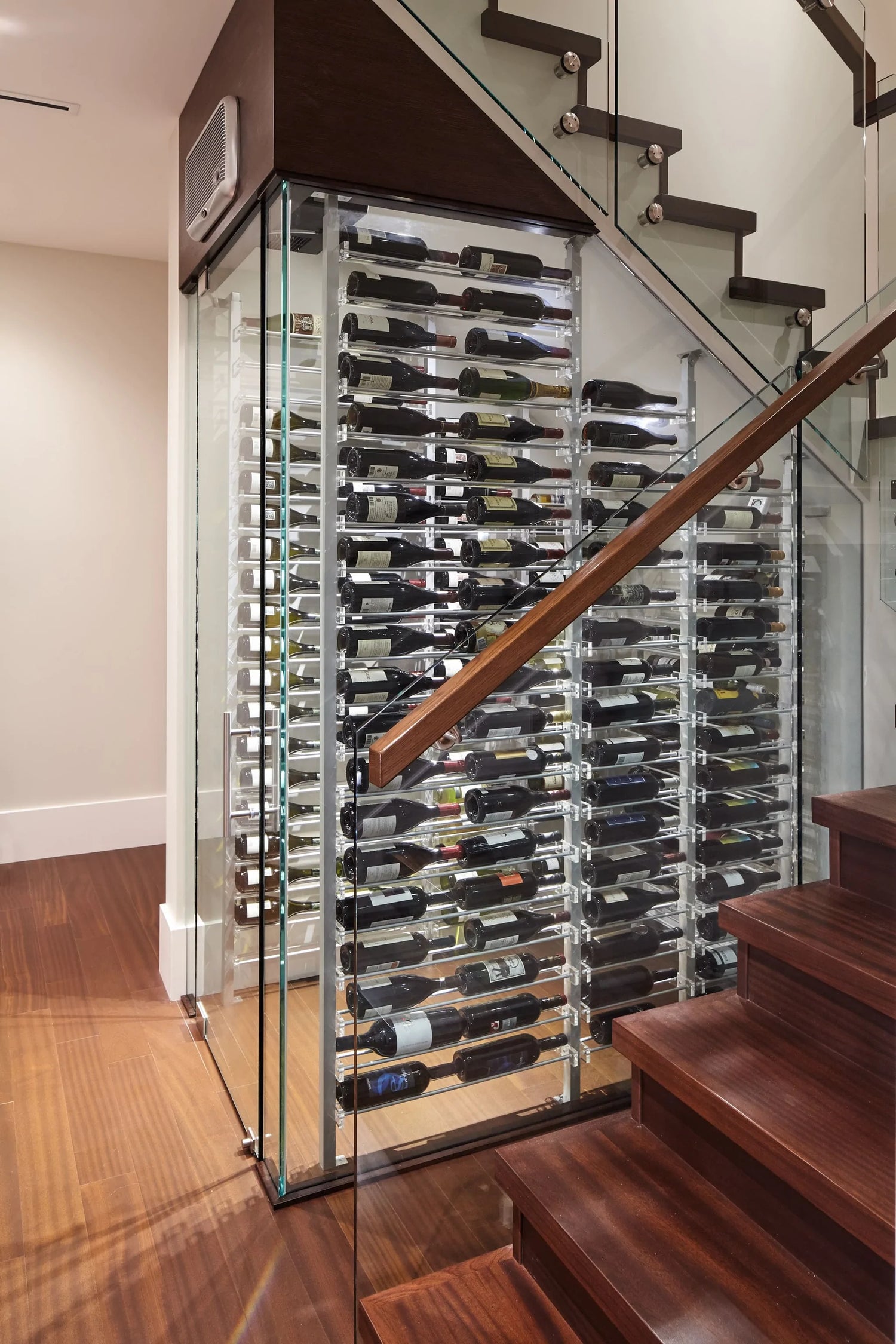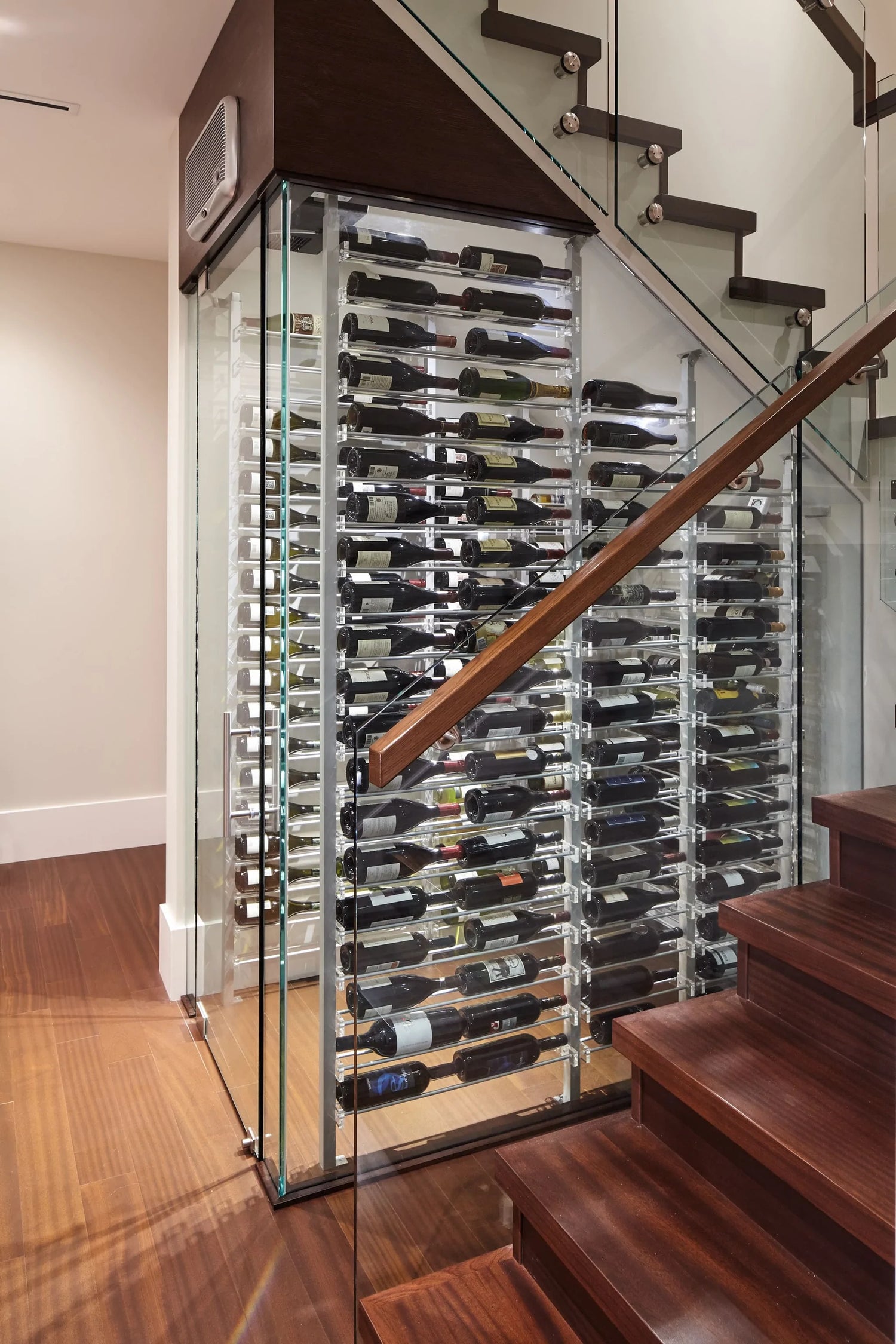 Millesime under foot
Our wine racks can be installed almost anywhere. Modular Millesime racks can be adjusted to any height, allowing your cellar capacity to be as big as your imagination.
Floating Wine Racks Steal the Show
This dining room has a lot of great design features but the Float wine racking in the glass front wine cellar really catches the eye.