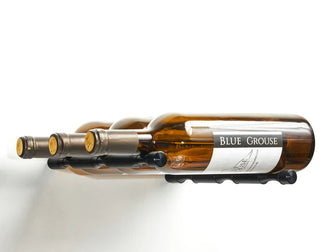 Black VINdustry Wine Pegs
Triple It Up
Show off your labels without sacrificing storage capacity.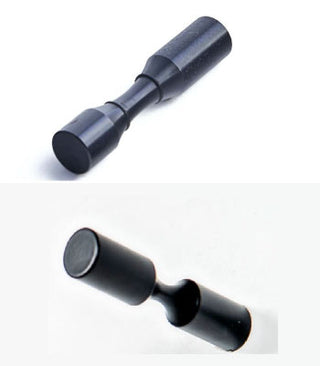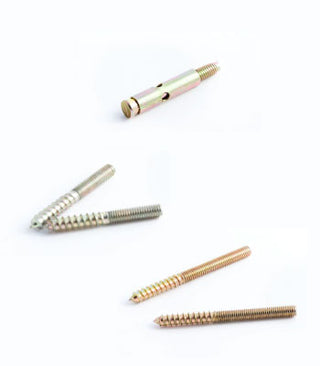 Choose Your Mounting Technique
VINdustry wine pegs can be mounted to a 3/4" thick panel with standard bolts, into concrete with masonry anchor bolts or mounted into the face of a wood structure with wood anchor bolts. Choose longer bolts to go through another material (eg. drywall or tile) before anchoring into wood. Vino Series wine pegs offer the option of mounting to drywall with drywall bolts and peg collars.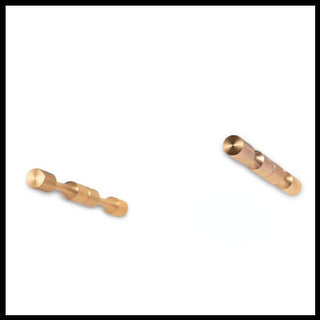 Design Your Layout
Get creative! Each pair of black wine pegs is individually mounted to your panel or wall. Space them more liberally for smaller wine displays or tighten it up to maximize storage capacity in your wine cellar.
Off the Wall
Floor-to-Ceiling Mount
Vino Posts and Plates allow installation of wine pegs where nothing touches the wall.
Get Inspired
Check Out the Gallery
See how others have installed gold wine pegs in their wine displays and cellars.
Kit Solutions with Gold Wine Pegs
GET INSPIRED
See wine pegs installed
Everything from a small cabinet to a complete wine cellar, wine pegs are highly-versatile for wine storage and display.