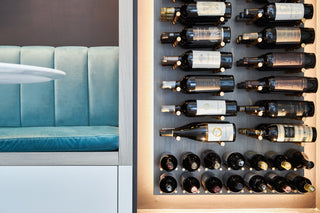 Go For Gold
Wine pegs with a touch of luxury.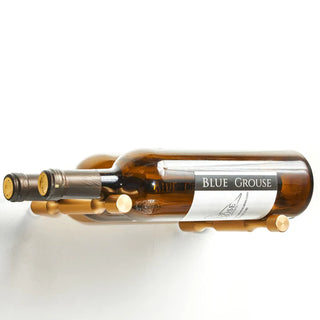 VINdustry Label View Wine Pegs
Put your Best Bottle Forward
Available 1, 2 or 3 Bottles Deep. Choose from 2 different gold finishes.
What People are Saying about VINdustry Wine Pegs
I was pleased with the quality of the material. The wine pegs I selected look very high end. I used them on a home made wine rack I made for my wife's birthday. It turned out great. The pegs were very easy to install. I truly recommend this product.
– D. Hobbs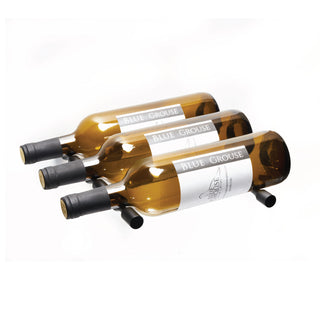 Gold Wine Pegs - Finishes Available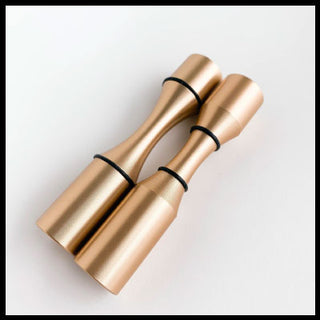 Bright Gold
Our brightest, truest gold finish available. Black rubber rings add a little cushion for bottles. Available in the VINdustry series only.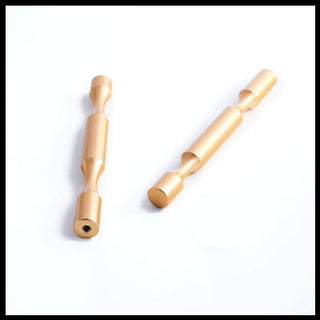 Satin Gold
Our softest gold finish available. This gold has a very mild hint of pink for a delicate finish. Available in the VINdustry series only.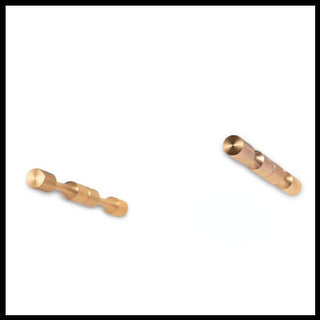 Golden Bronze
Our hybrid gold finish with a bronze tone combination. These high-end pegs are available in the Vino Series only.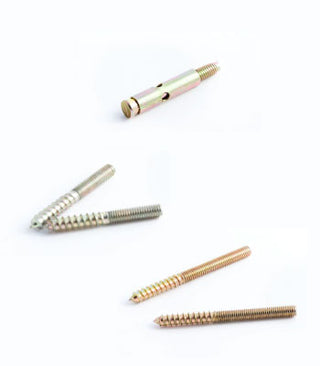 INSTALLATION FLEXIBILITY
Mounting Hardware Options
VINdustry wine pegs can be mounted to a 3/4" panel or directly into a wood surface, wood substrate with other material cladded on top, or concrete. Just choose the mounting hardware you require.
Vino Series wine pegs can mount into a wood surface or even just to drywall with special anchors and collars.
Get Inspired
Check Out the Gallery
See how others have installed gold wine pegs in their wine displays and cellars.
Kit Solutions with Gold Wine Pegs
Looking for something else?
Check out our complete wine rack selection