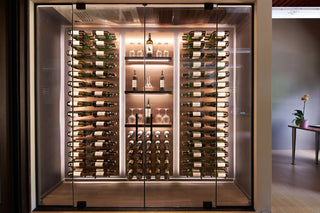 Wall Mounted Metal Wine Racks
Simple and space-saving, wall-mounted wine racks display bottles beautifully.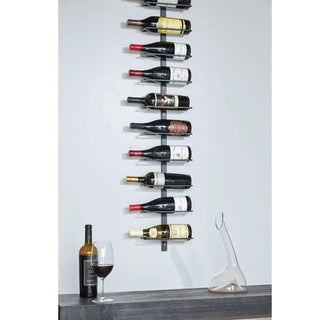 Matte Black & Minimal
Vino Mode
Display bottles label forward for a simple decorative piece, or rack an entire wine cellar with easy-to-find wines.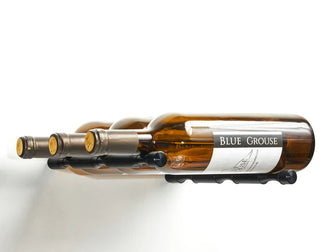 Get Specific With
Wall Mounted Wine Pegs
Place and space bottles as you like with individually wall-mounted VINdustry wine pegs.
Simple Display or Maximized Storage Potential?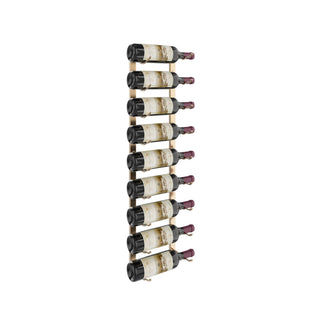 One Bottle Deep
Great for simple, short-term displays and unrefrigerated wine storage.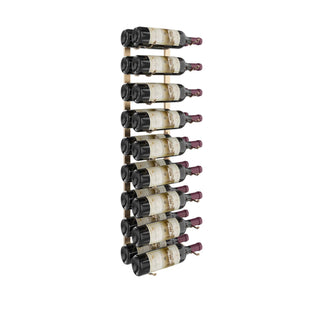 Two Bottles Deep
A medium capacity solution, great for racking wine walls and cellars where depth is still a concern.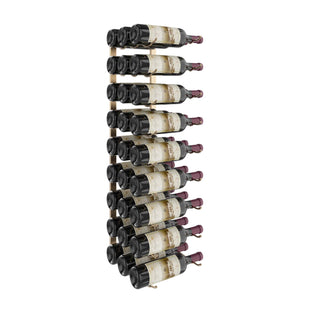 Three Bottles Deep
The collector's choice. Perfect for maximizing bottle storage capacity and minimizing per-bottle storage cost.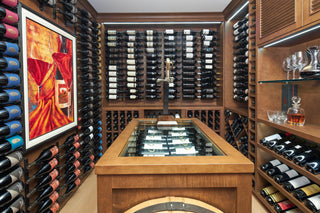 Get Inspired
Check Out the Gallery
See how others have incorported wall-mounted metal wine racks into their cellars or created wine displays.
Featured Wall-Mounted Wine Racks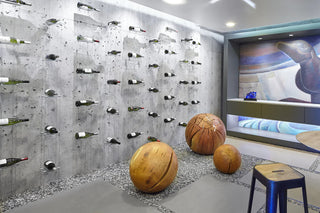 Looking for Something Different?