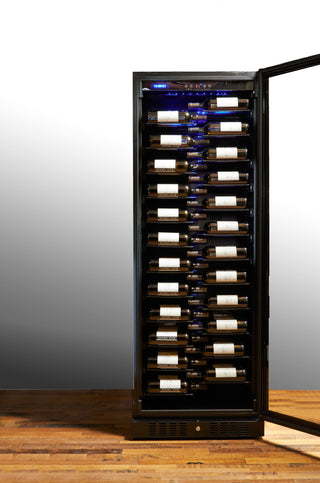 Protect your Wine in Style
Vinopro Designer Series wine fridges provide a simple, plug-and-play wine storage solution, guaranteed to impress.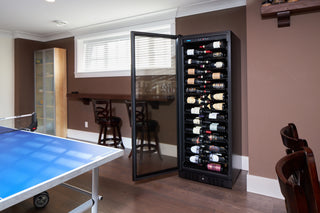 Limited Time Offer
Get $400 Off!*
Save on all Vinopro DS490 Designer Series wine fridges for a limited time.
*Orders shipping to Canadian addresses only. Toggle currency button to CAD to see savings.
Key Features of the Vinopro DS490 Designer Series Wine Fridge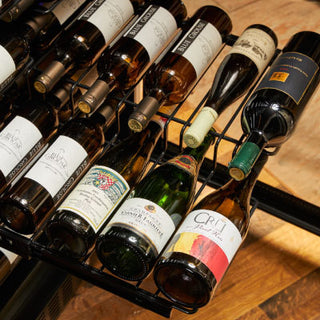 Label View Shelving
Practical for finding bottles without opening the door, spacing of the full exension shelves is flexible enough to accommodate almost any 750ml bottle, even most Champagnes!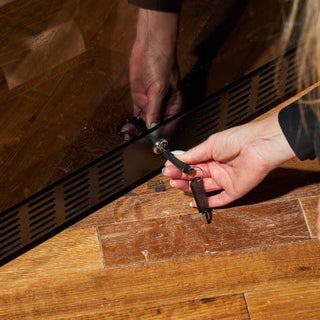 Locking Door
Discreet lock with key is found just below the door. No more unexpectedly missing bottles!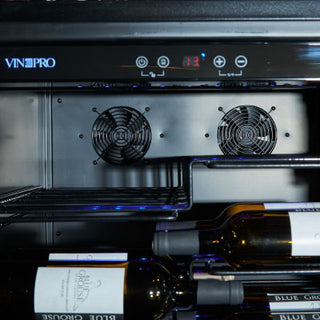 Fan Circulated Cooling
Fans ensure even cooling and sufficient airflow throughout the wine fridge for optimal climate conditions.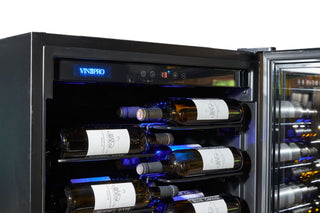 Simple, Single Temperature Zone Controls
Did you know ALL wine should be stored at the same temperature; we only drink reds & whites at different service temperatures?
Set your Vinopro Designer Series wine fridge between 13 - 16°C (55 - 60°F) and rest easy knowing it will mature as the producer intended.