Click on each image to see the products used.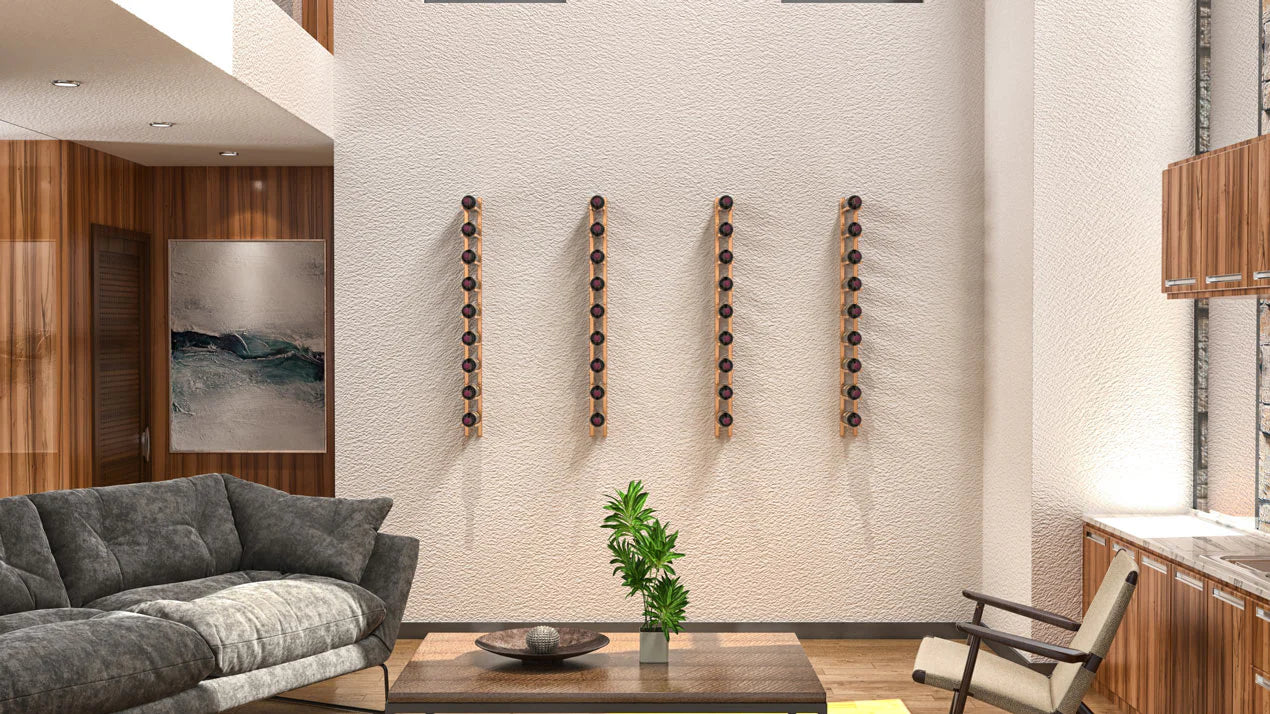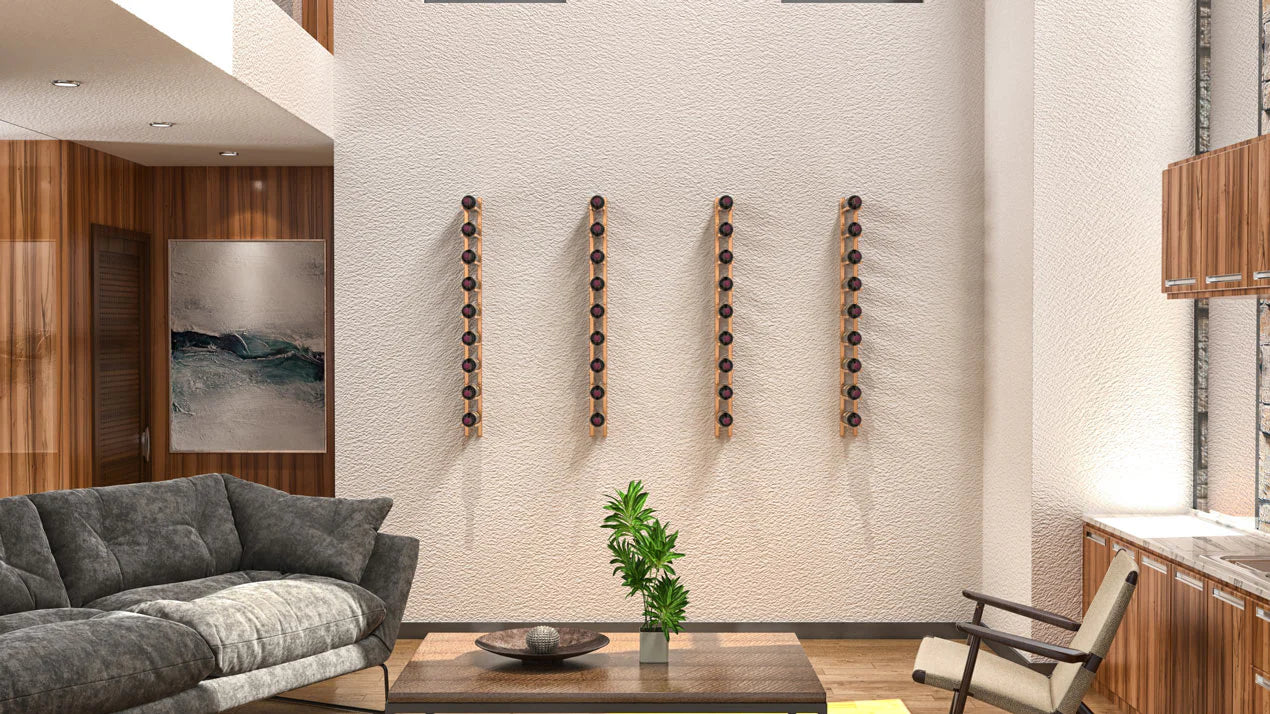 Vintage View Flex Strips
Flex strips are a perfect way to design a wall mounted display without taking up excess space.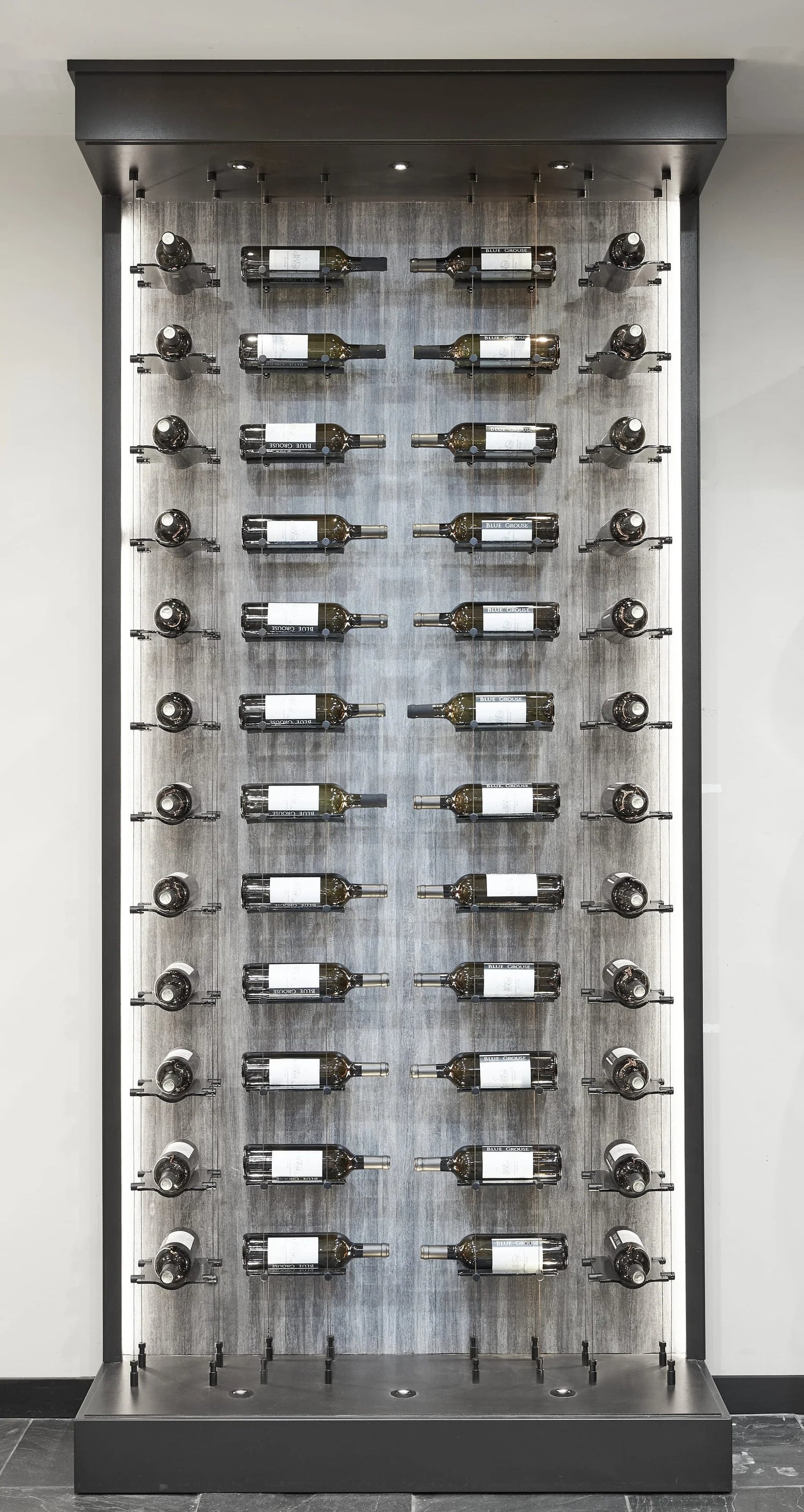 Maximize a small space
Wine pegs and Float glass and cable wine racking are the perfect way to maximize your space using minimal racking design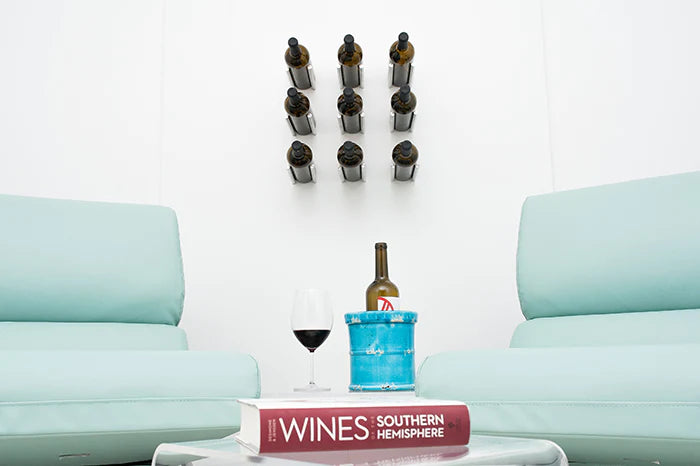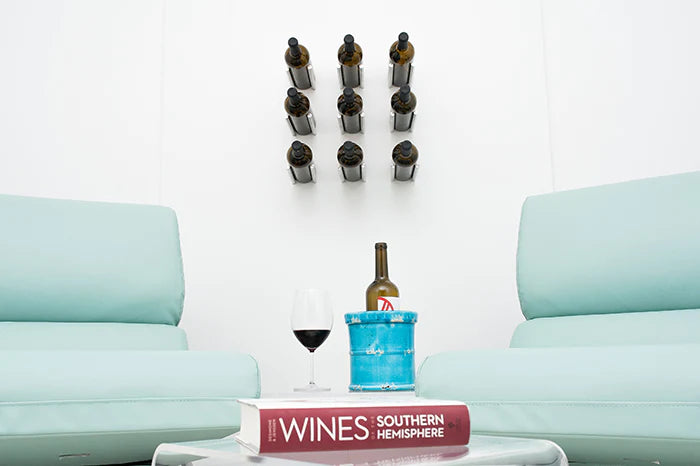 Create an interesting wine display anywhere
Create an interesting wine display anywhere, and in any configuration, with wine pegs.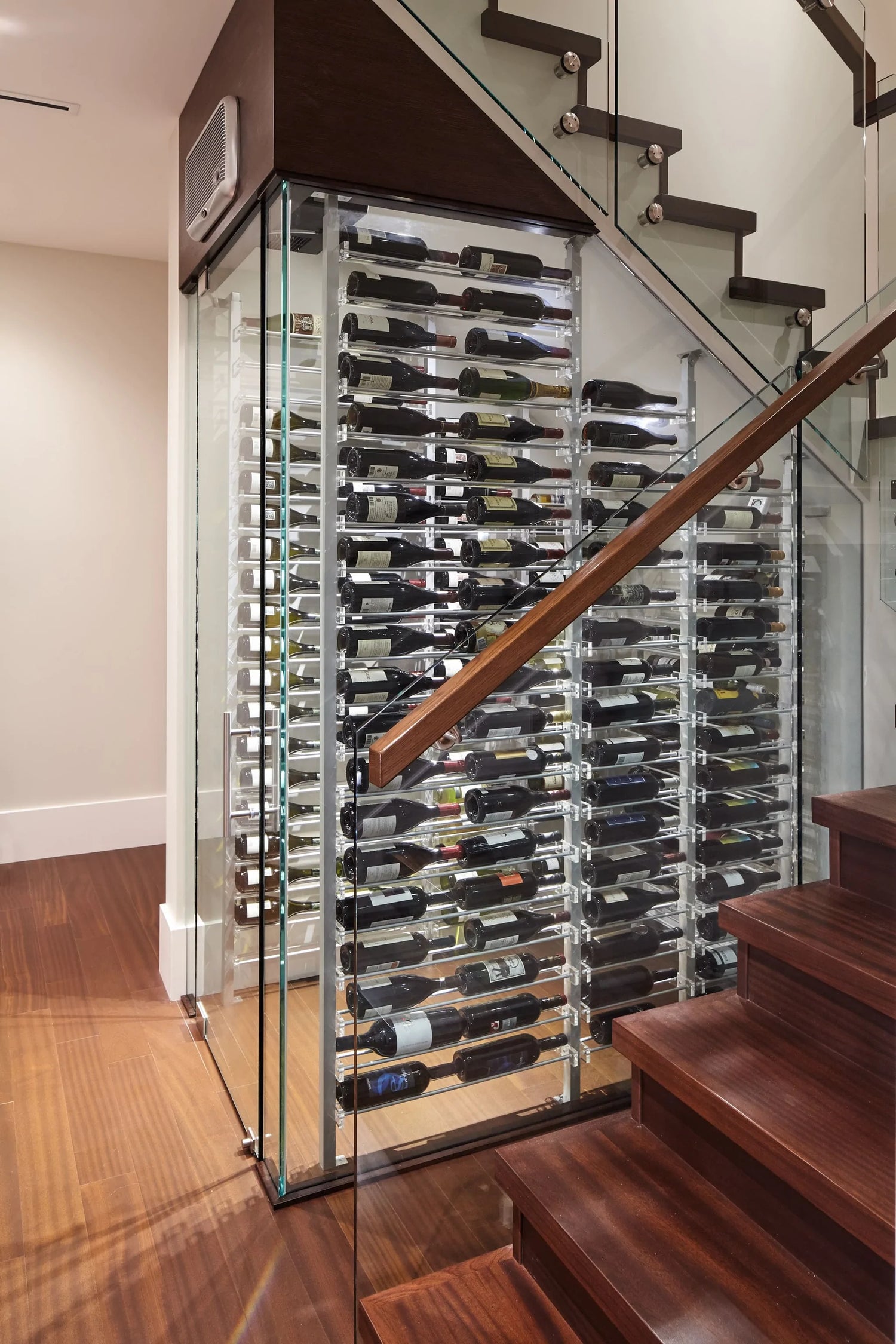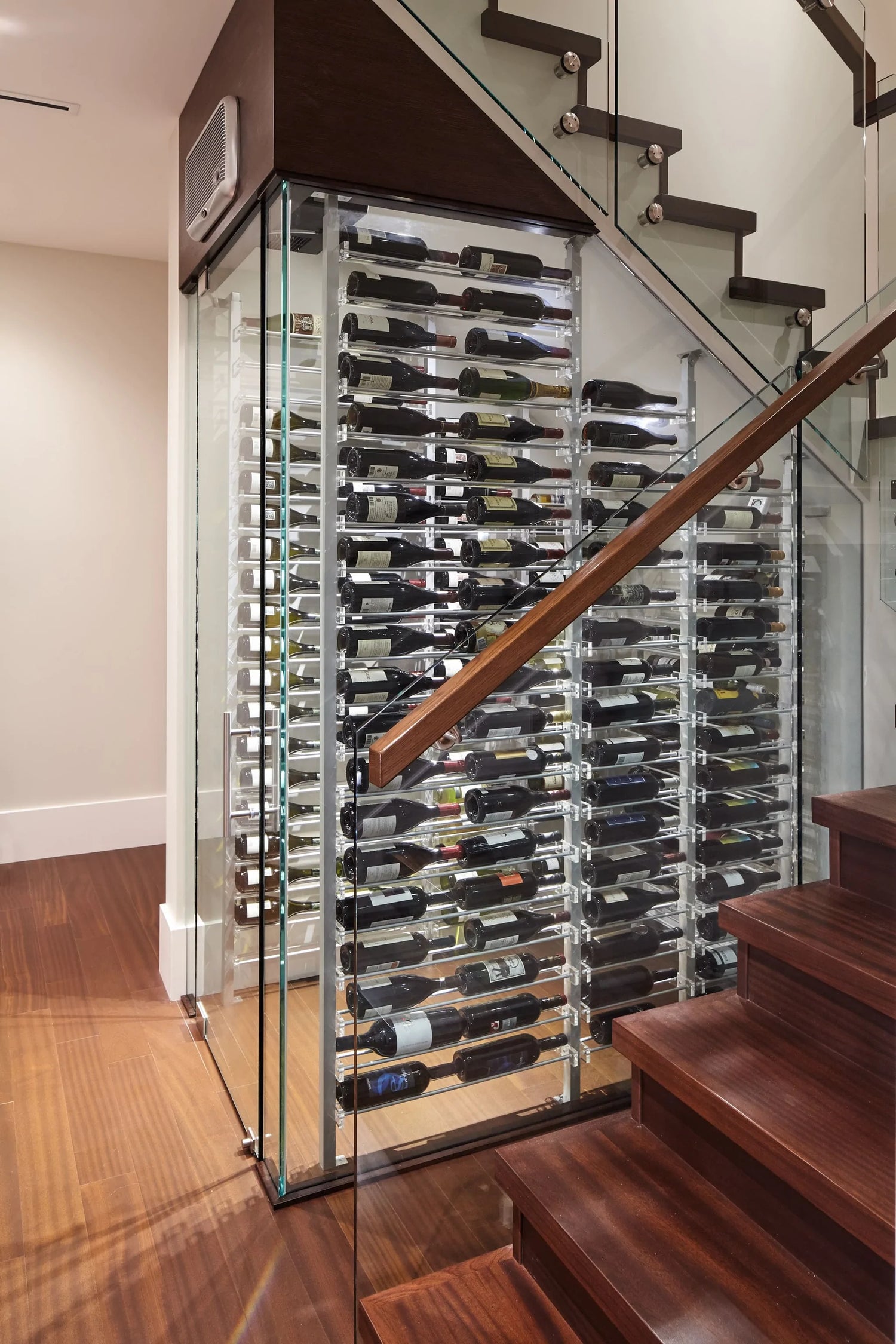 Millesime wine racking under foot
Make better use of your space under the stairs with a stunning and compact wine cellar. Store bottles 1, 2, or 3 deep to maximize your space.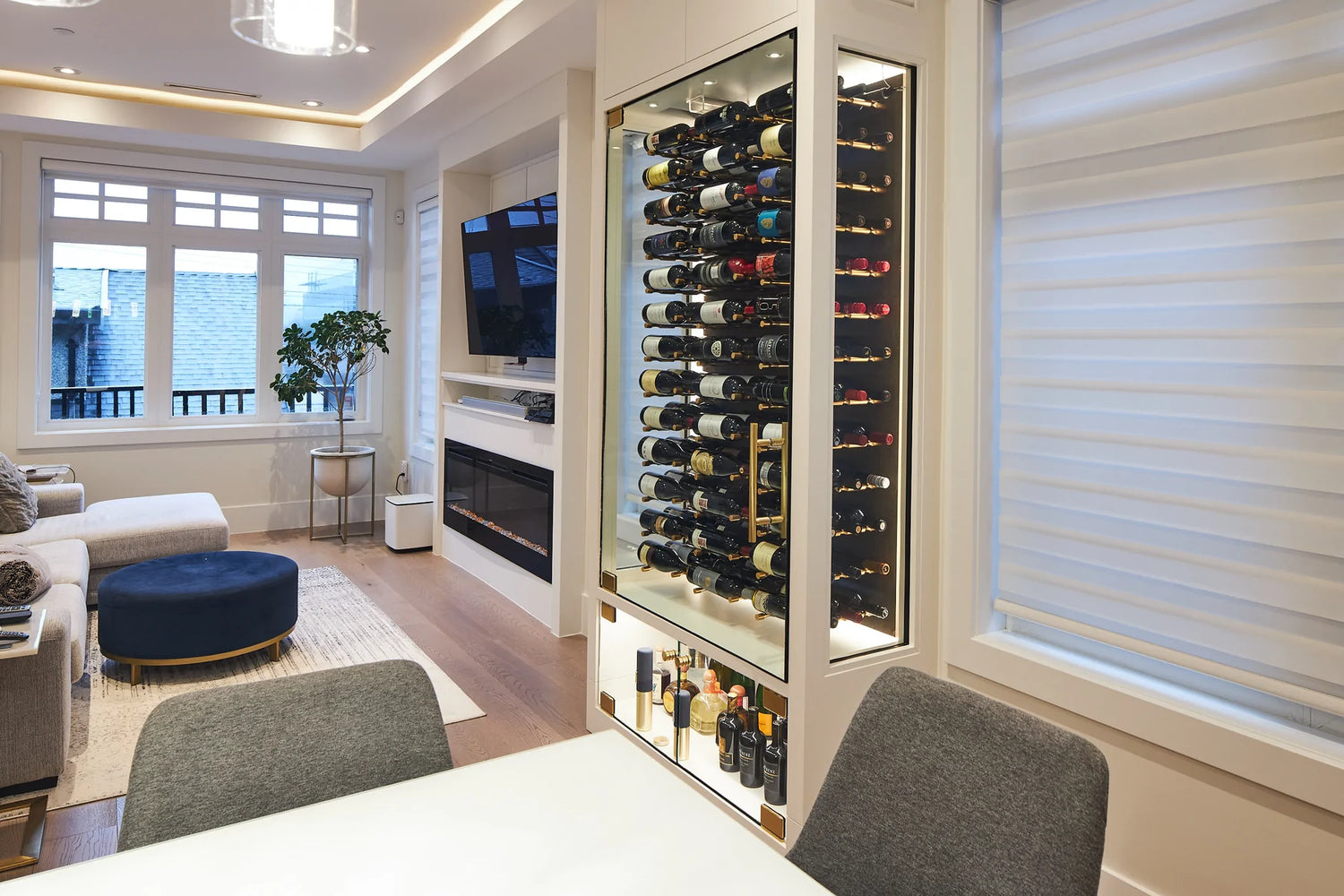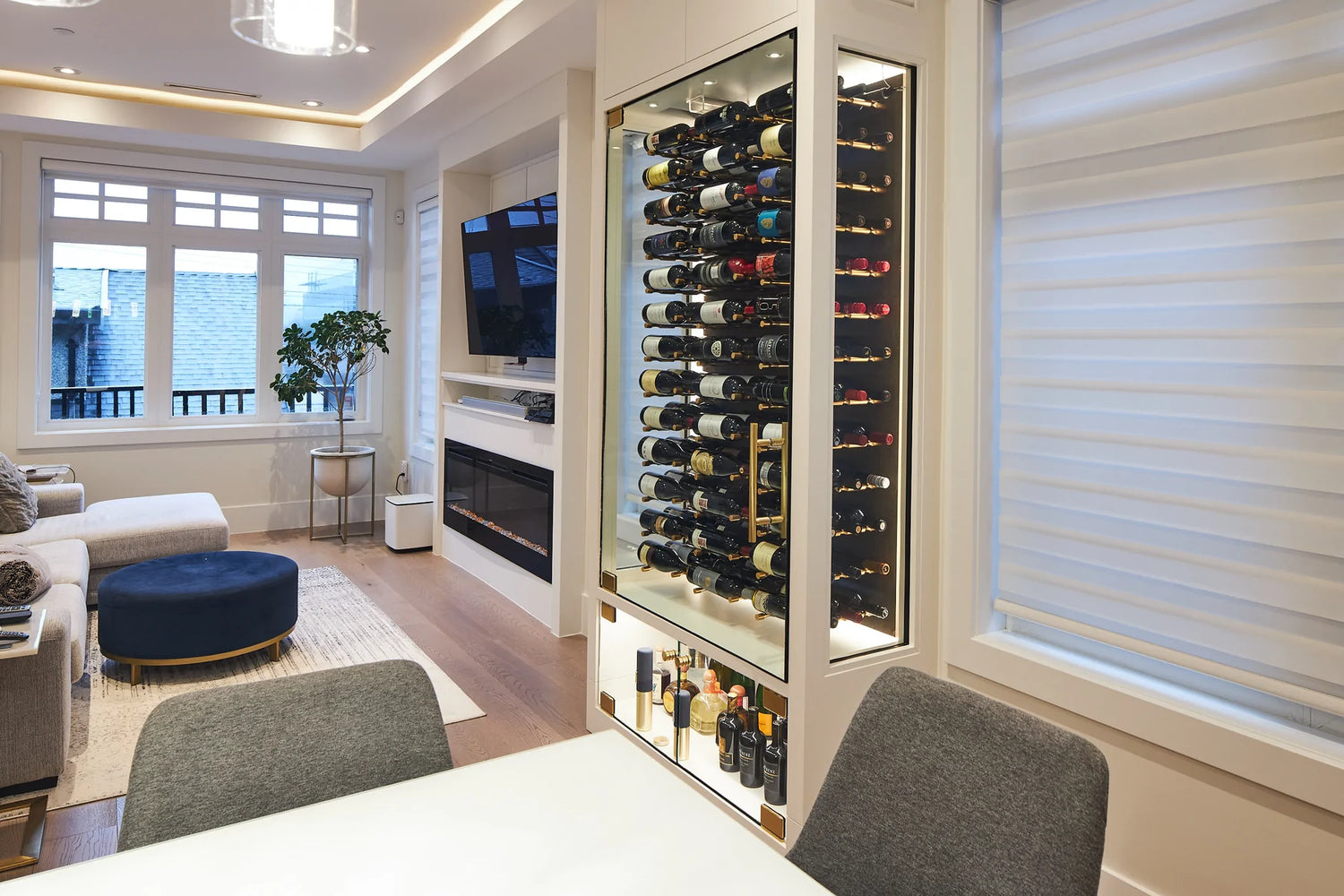 Small Custom Wine Cellar with Maximize Bottle Capacity
3 Bottle Deep VINdustry wine pegs provide maximized storage in this small wine cellar that blends perfectly with its surroundings.