Click on each image to see the products used.
Wine Wall Display with VINdustry Wine Pegs & Panel Kits
Multiple VINdustry wine pegs and panel kits combine to create this substantial and exciting wine wall feature with custom perimeter lighting.
Milled Aluminum VINdustry Pegs mounted to a wood wall
Use label view VINdustry wine pegs to display your collection 1, 2, or 3 bottles deep. The ultimate in minimal and space saving design.
VINdustry Wine Peg & Panel Kits
This modern wine wall display combines curved and rectangular VINdustry peg and panel kits, with satin gold pegs and glossy white acrylic backing. LED accent lighting was added to really make it shine!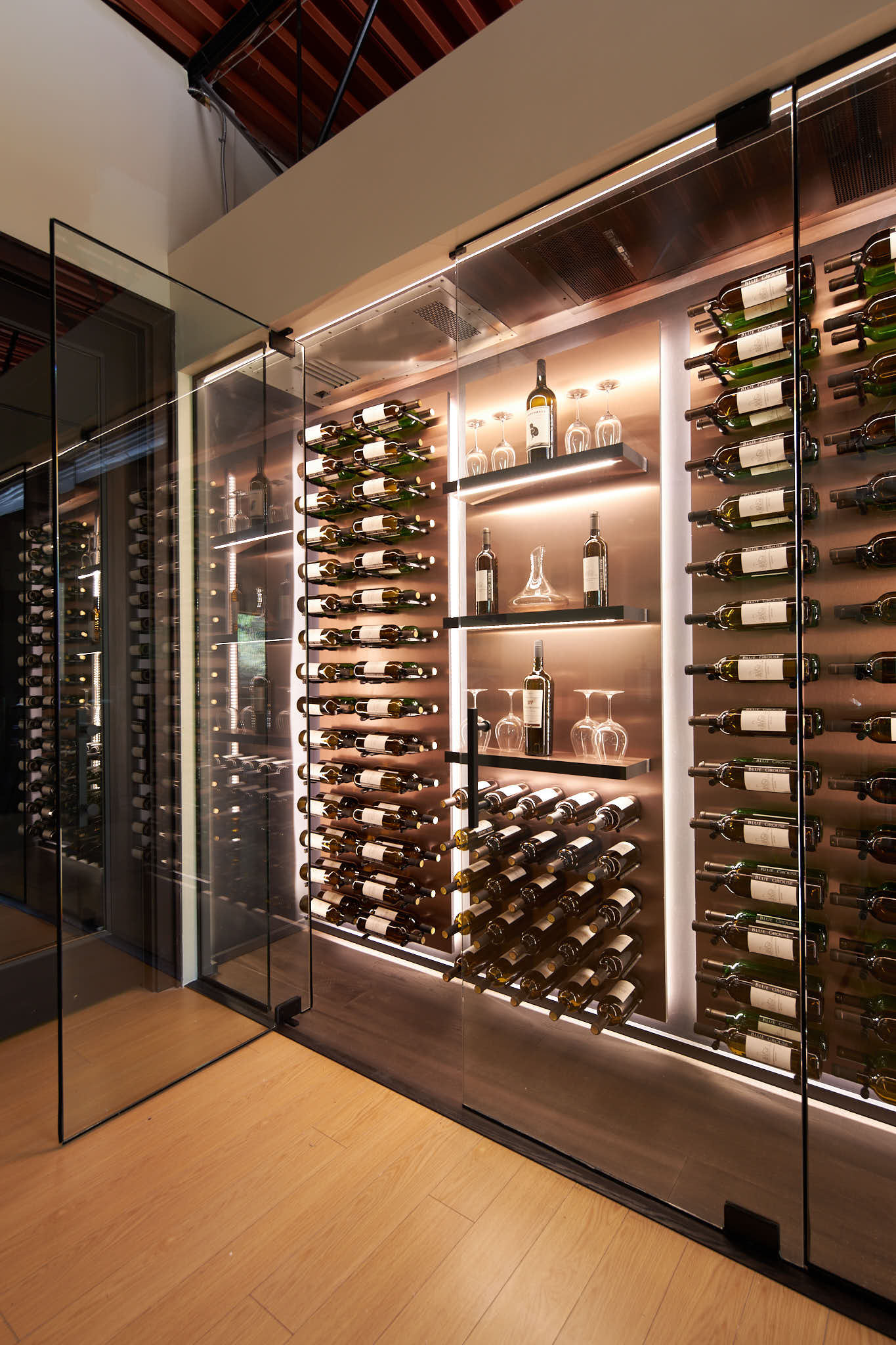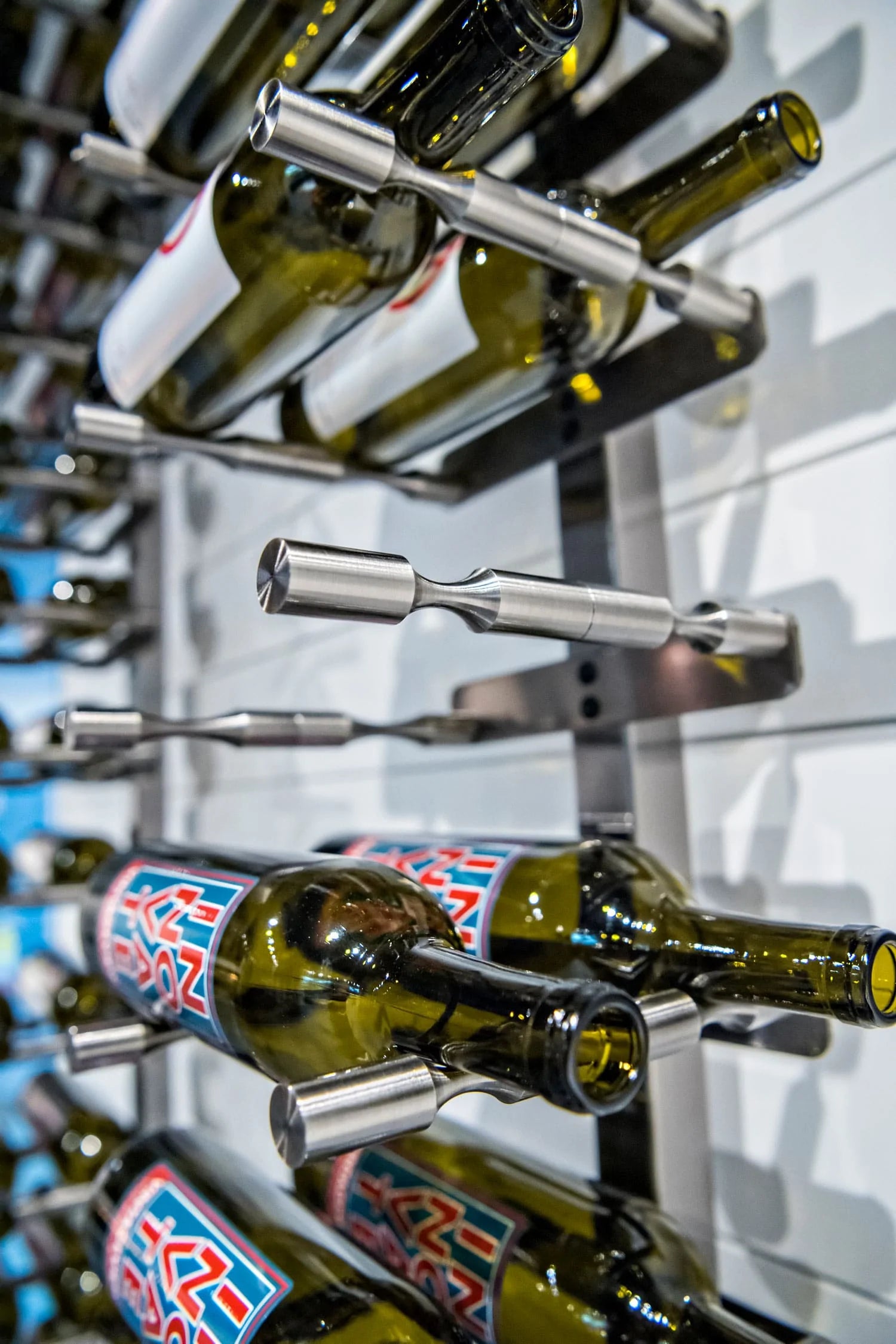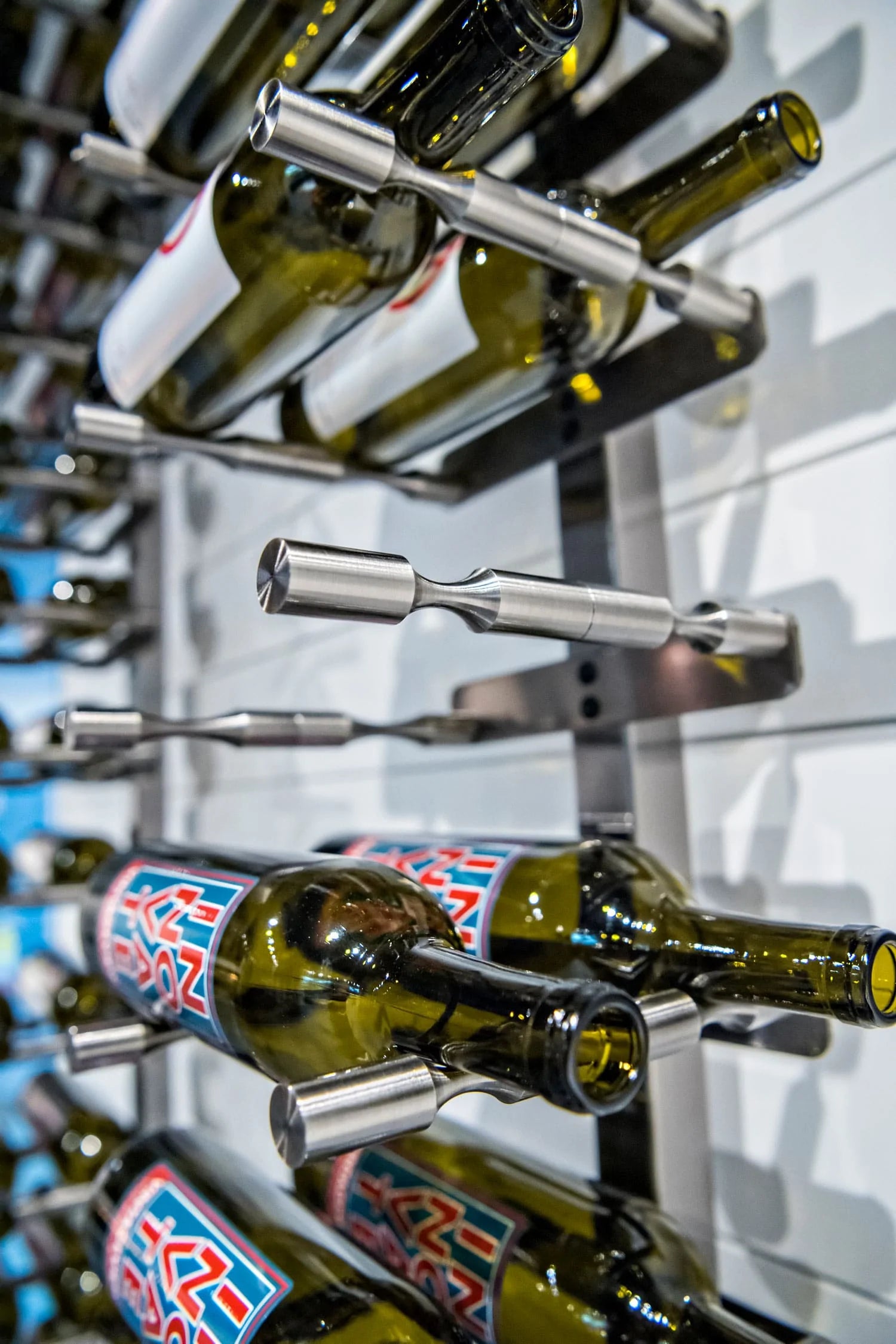 Two bottle deep Vino Pins Mounted Floor-to-Ceiling
Aluminum Vino Pins mounted to a Vino Post & Plate support system. This mount can be installed floor to ceiling or mounted to the wall using offset brackets.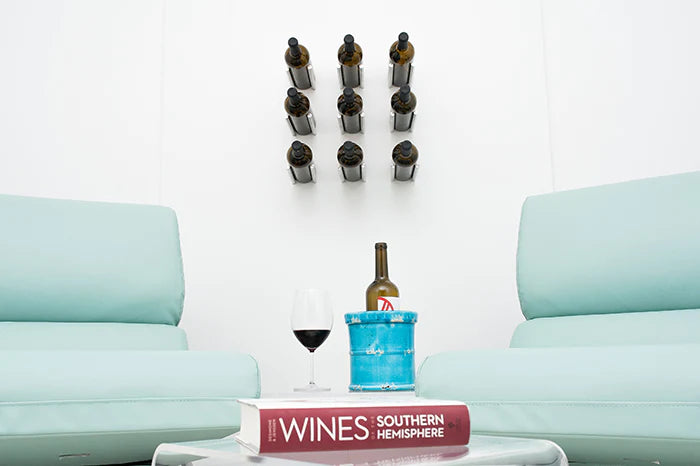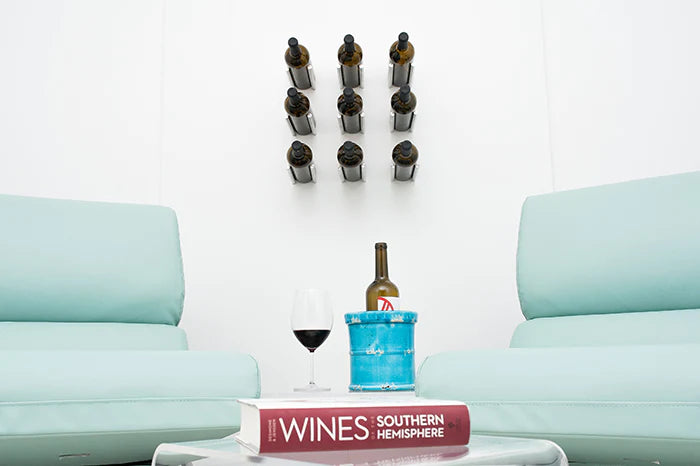 Minimal Vino Rail wall mounted display
Cork forward Vino Rails are an attractive way to show off any number of bottles and maximize wall space. Mount directly to drywall by choosing Vino Rails with anchors and collars for drywall.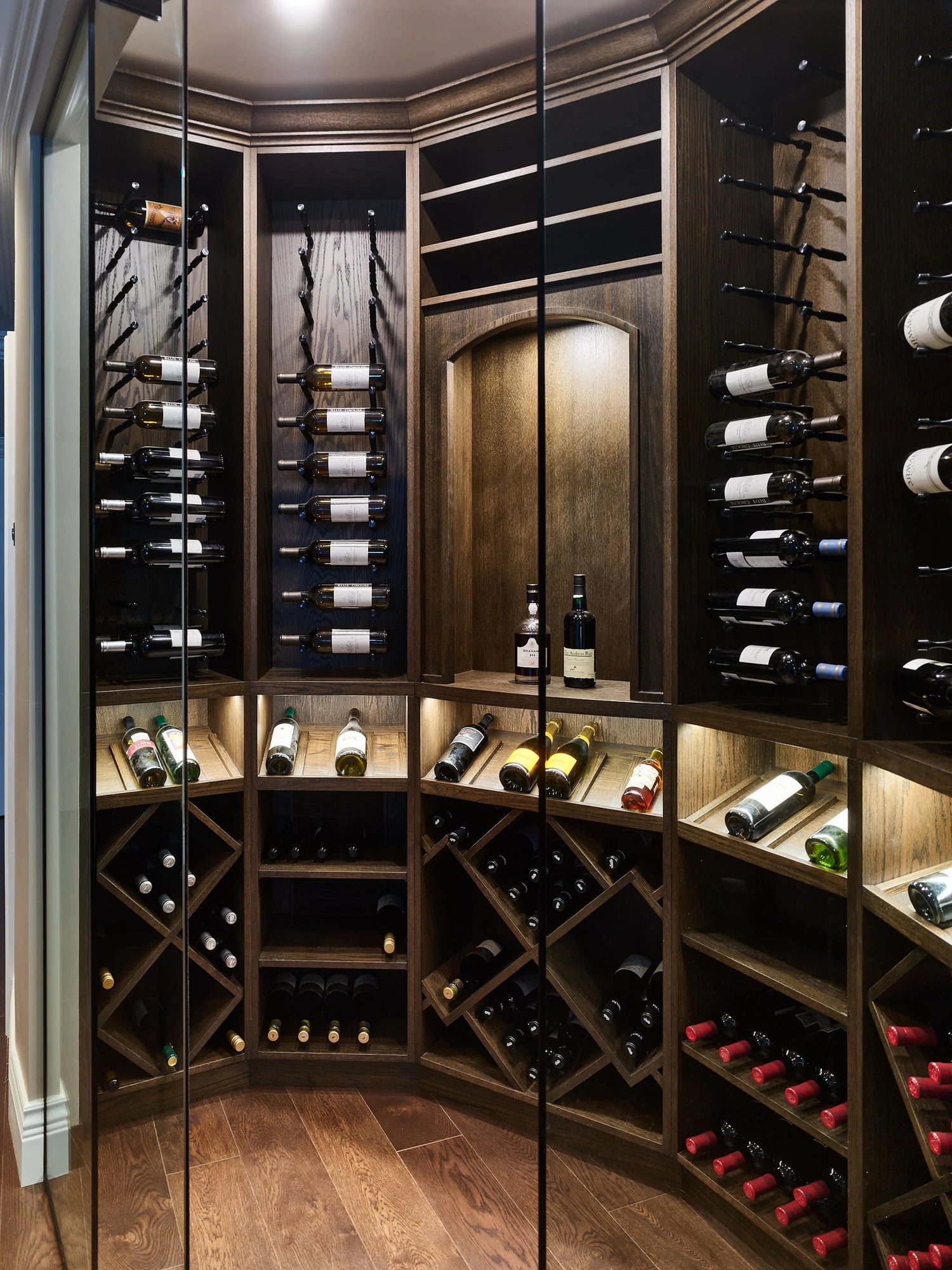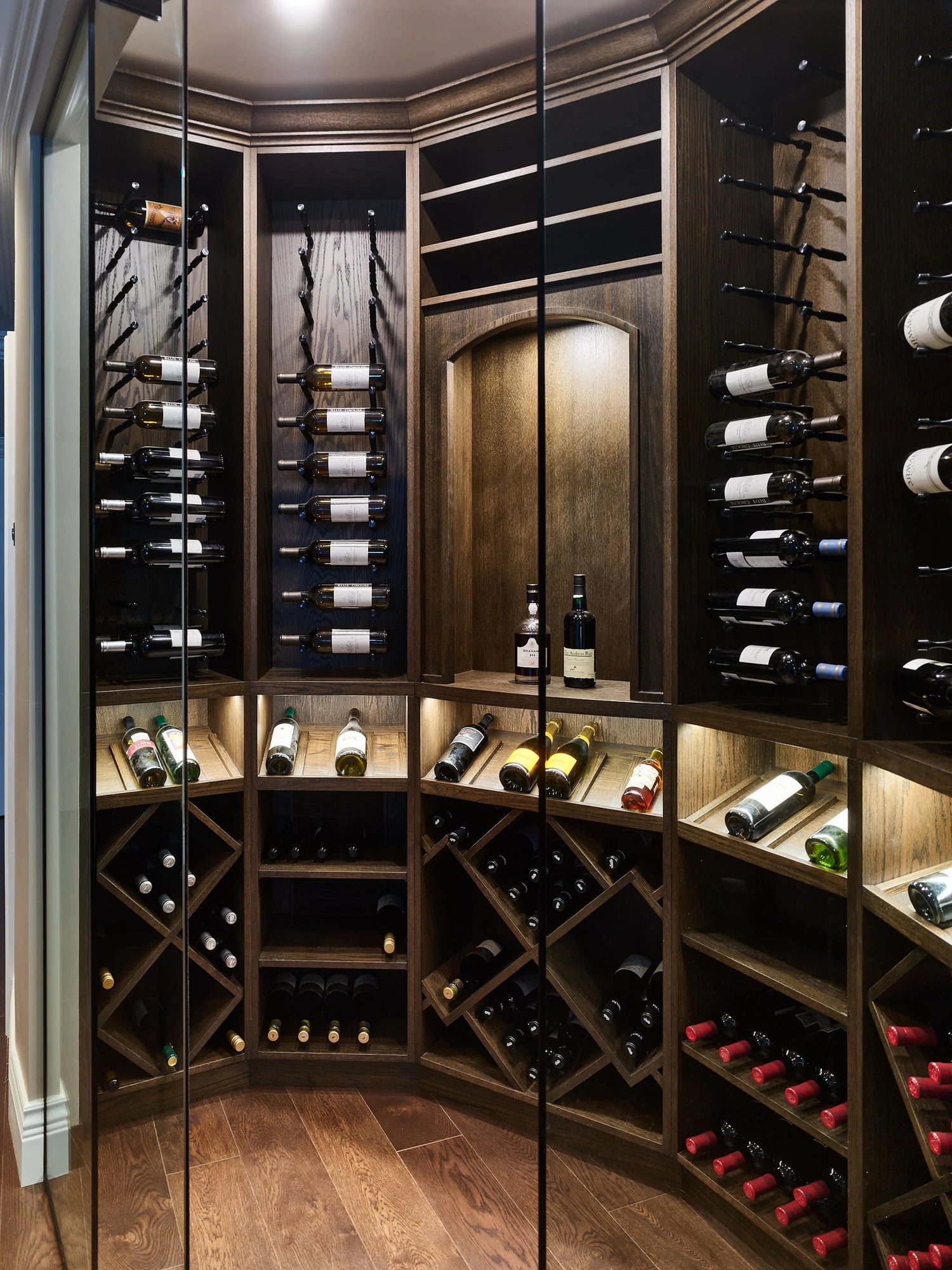 VINdustry Wine Pegs inside a glass and wood wine cellar
Wine pegs are a minimal way to maximize any wine cellar. Add VINdustry wine pegs to custom millwork to create design interest and add texture.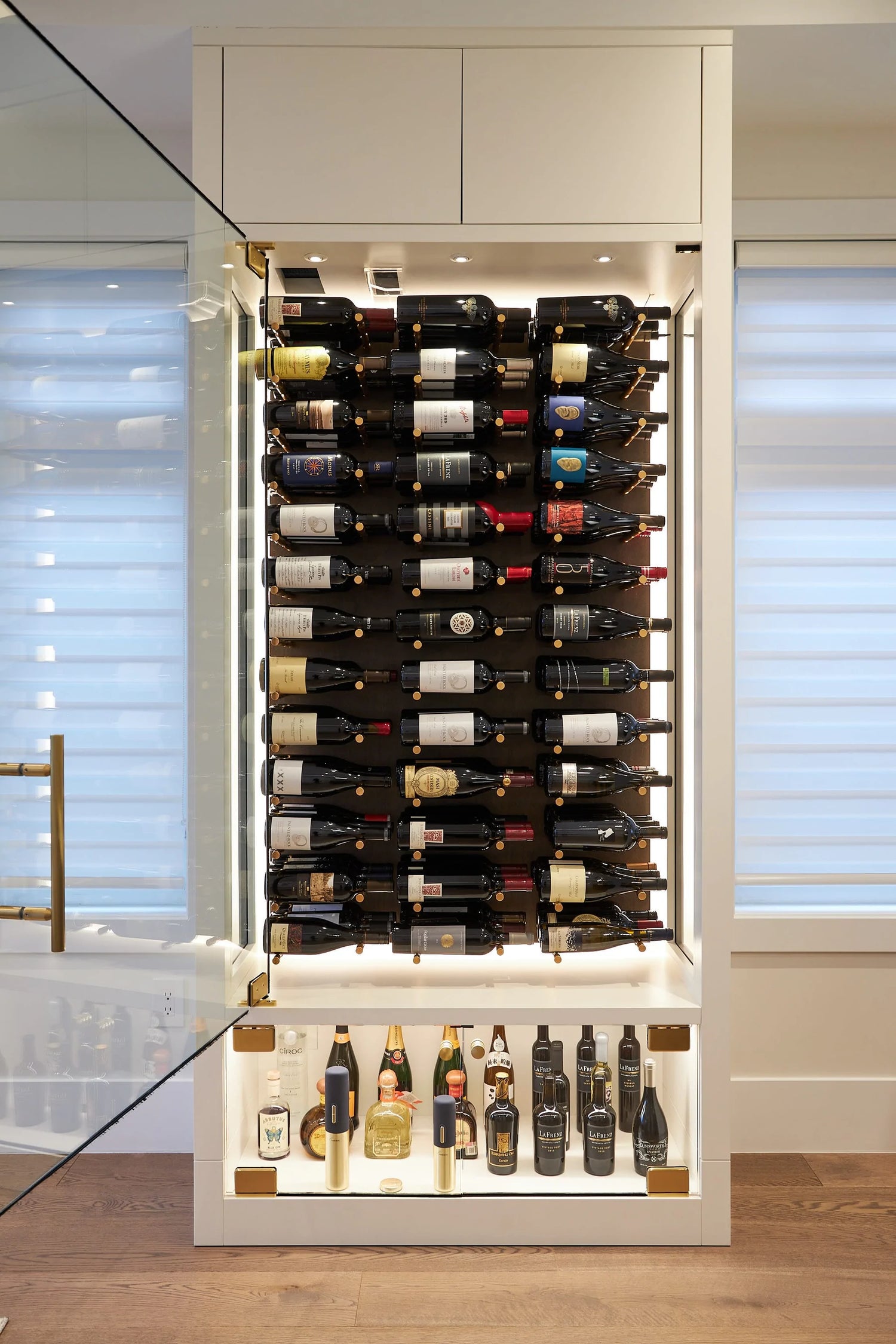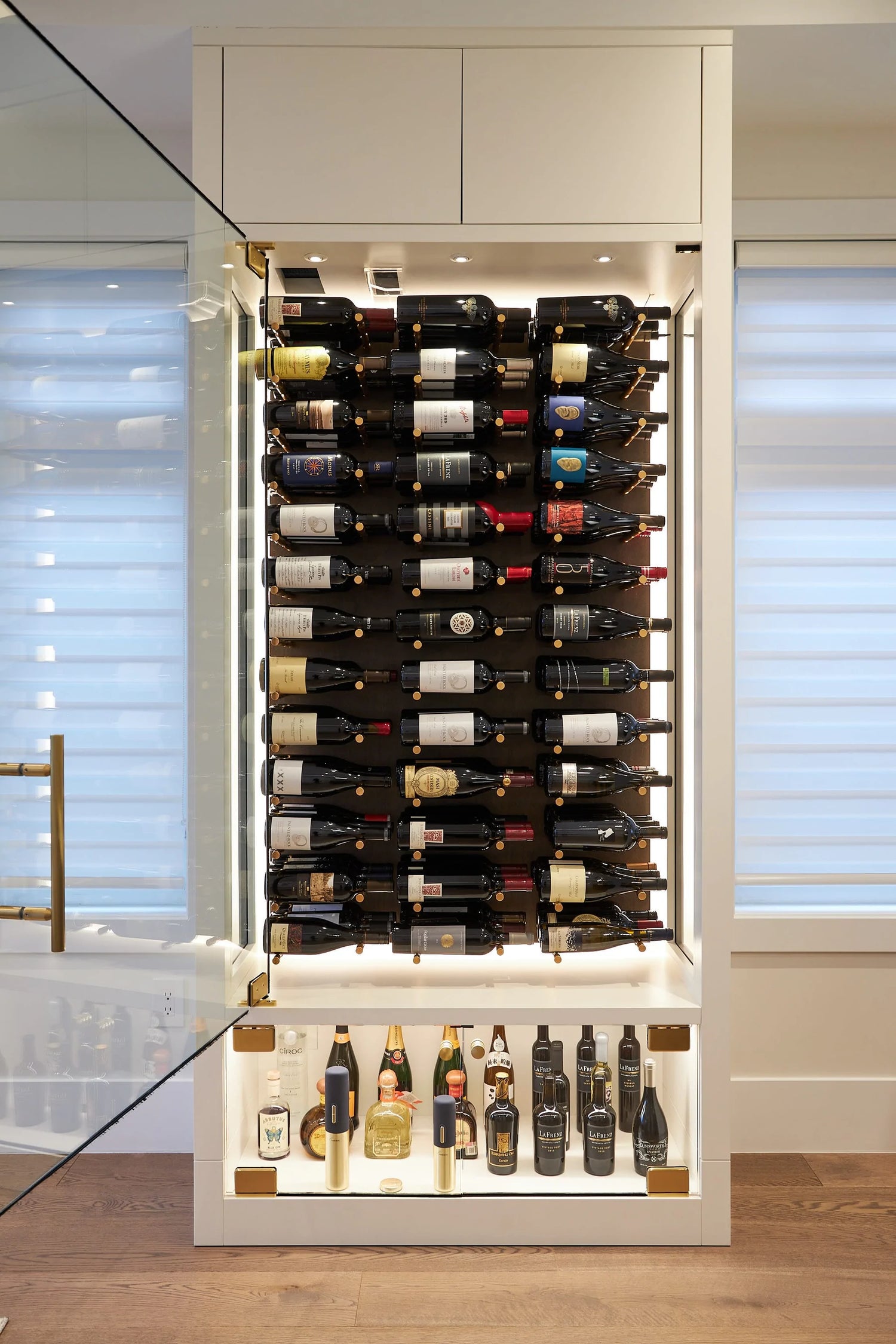 Custom Wine Cabinet with VINdustry Wine Pegs
Triple bottle deep VINdustry wine pegs in satin gold finish provide a minimalist solution for maximum wine storage capacity.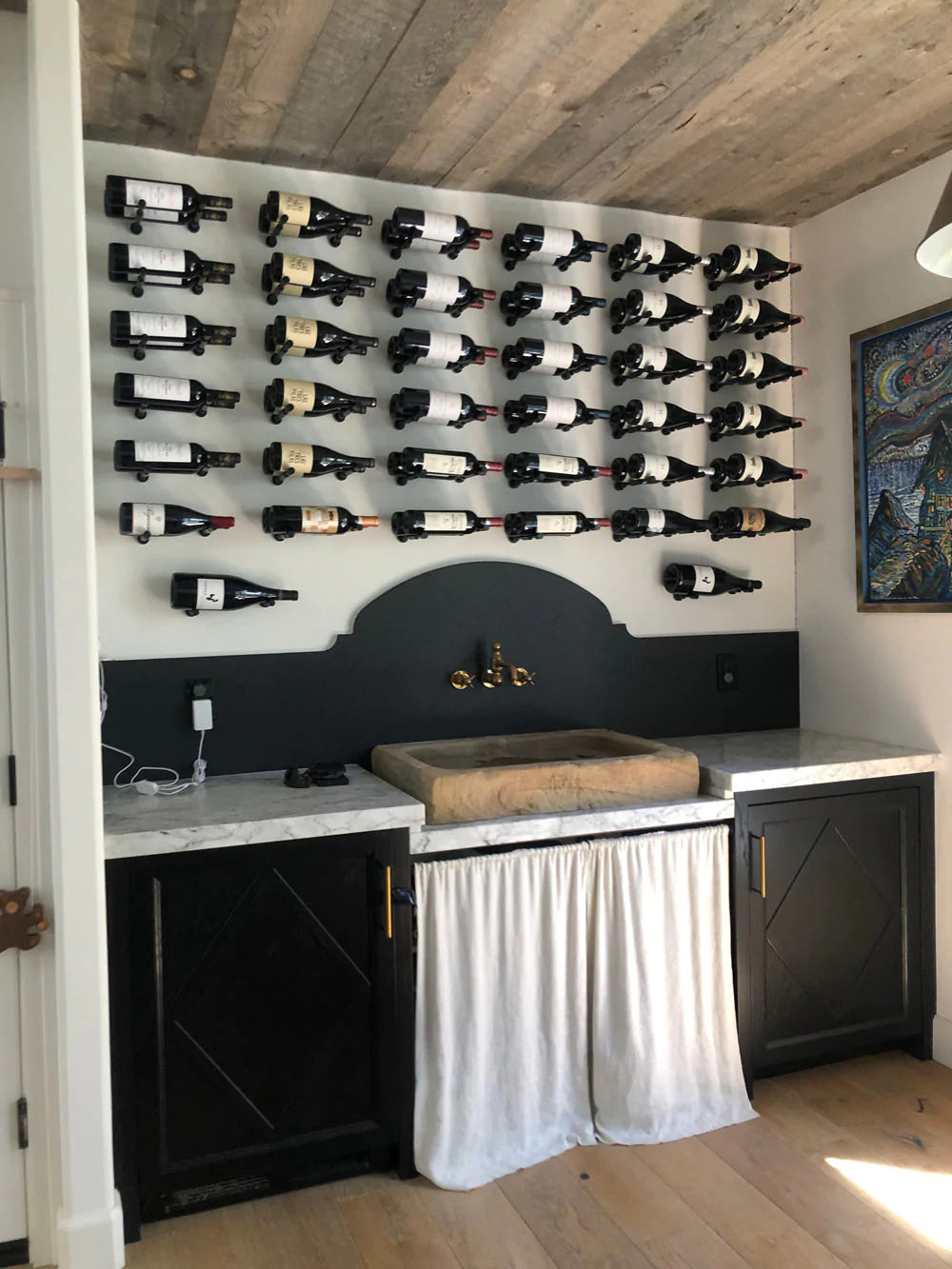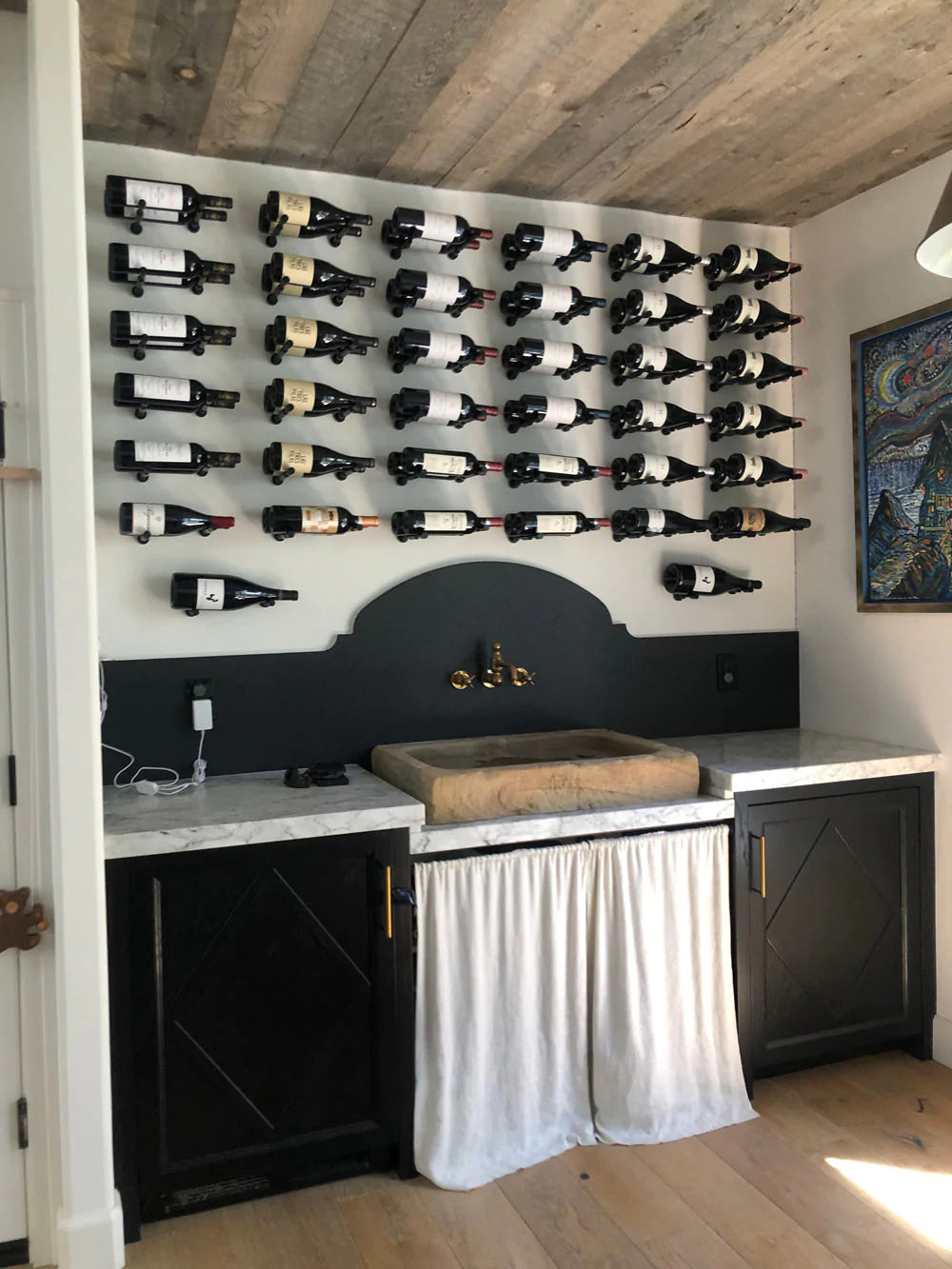 Vino Pins above a sink and countertop (Credit: Vintage View)
Make good use of your kitchen wall space with modular wine pegs. Vino Pins can be mounted to wood or drywall. Want to mount to another surface? VINdustry pegs are panel-mounted for a range of creative mounting options.