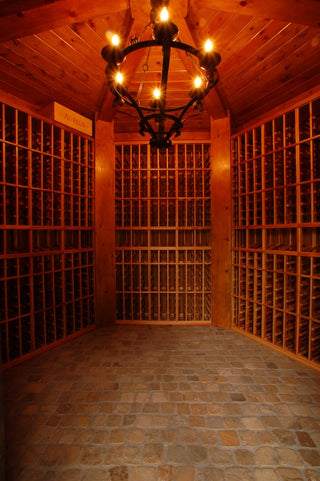 Precision wine kit racks: where quality meets versatility. As one of our most customizable and affordable options, these innovative kits allow wine collectors to create a storage solution that is styled around their prized bottles.
Whether you're looking for commercial or personal use, our Precision wine kit racks offer collectors the opportunity to design distinctive storage, unique to their needs. 
These sturdy, reliable, and regal racking units feature hand-sanded bottle holders to protect your labels. Meanwhile, the craftsmanship of each rack is unique, and can be tailored to your style and taste.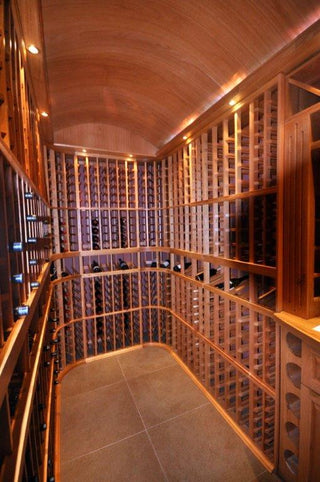 From heights to stain colours to wood species, each Precision kit offers customizable innovation - all you have to do is sit back and watch it come to life. This includes features such as crown mouldings and hanging stemware racks.
With exceptional storage capabilities at a competitive price, our Precision kits offer quality and value, all in one unit. Your wine collection has finally met its match.
The Precision kit is easy to put together, with renovation-free installation and headache-free construction. Whether you choose to build it yourself, or get assistance, we can guide you every step of the way.
Along with each Precision kit, we offer customers complimentary 3D designs, so that you can bring your layout to life before you begin assembly. 
Shipping Information
A shipping quote will be provided as part of your order request. Please fill out our Precision Racking order form and our team will be in touch!
Warranty Details
This product is warrantied by Iron Wine Cellars. IronWine Cellars warranties its wine racks to be free from defects due to workmanship or material
under normal use and service, for as long as the original owner lives in the residence. IronWine Cellars (IWC) will at its option, repair or replace the product free of charge.