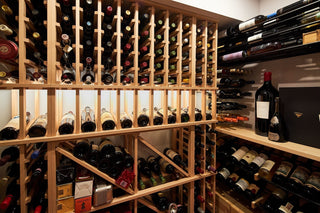 Brand Feature
Precision wine kit racks: where quality meets versatility. As one of our most customizable and affordable options, these innovative kits allow wine collectors to create a storage solution that is styled around their prized bottles.
Whether you're looking for commercial or personal use, our Precision wine kit racks offer collectors the opportunity to design distinctive storage, unique to their needs. 
These sturdy, reliable, and regal racking units feature hand-sanded bottle holders to protect your labels. Meanwhile, the craftsmanship of each rack is unique, and can be tailored to your style and taste.