Prefer a quick and simple wood wine racking solution?
Choose from the below display sets that combine a variety of Precision Kit racks with upgraded moldings for a complete wine wall display and storage solution.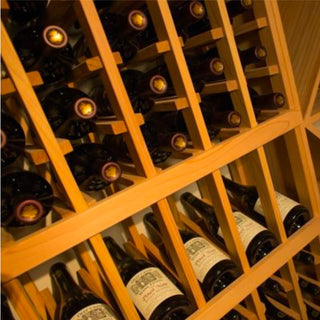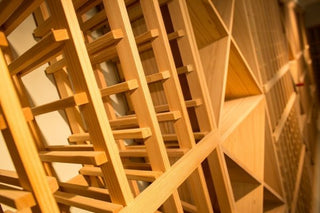 Our most cost-effective, attractive wine racking solution, Precision kit wine racks can be purchased individually or as a complete racking layout for your wine cellar.
A variety of heights, woods and finishes make this off-the-shelf solution customizable and fun!
Get a Custom Look for Less! These wooden wine racks are beautiful on their own but a more customized look can be achieved by adding optional crown and base moldings. Customize further by adding a stained and/or lacquered finish and add design interest with features such as table tops and hanging stemware racks.
Pay Less Without Compromising Quality. It is unusual to find the quality and level of detail of the Precision Kit wine racking series for the low price these racks are offered at. All bottle holders are hand-sanded to protect labels. Horizontal dado spacer bars provide for a fine finish and easy, accurate assembly. Curved corner racks have a true radius with curved face trims.
Enjoy Headache-Free Assembly. Precision kit wine racks are shipped mostly unassembled but come with detailed instructions for assembly. Handy clients or those working with a builder or contractor should be able to assemble and install Precision Kit wine racks with ease. For customers in the metro Vancouver area, installation and assembly services are available.