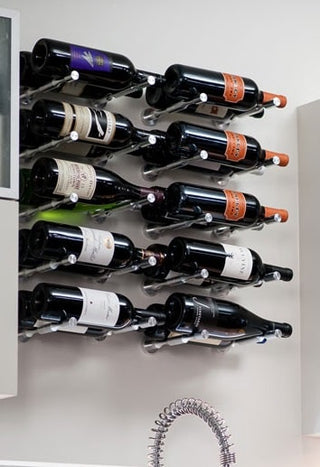 Introducing wine peg racking that mounts directly to drywall, masonry or wood!
No need to purchase or manufacture a separate mounting panel, just plot your layout on your existing wall and install. Vino Pins allow you to display bottles with labels facing forward, one, two or three bottles deep. Vino Rails point the necks of the bottles forward and are extremely minimal in material.
Mounting Options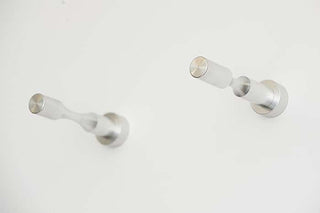 Mount to drywall with required collars. All mounting hardware is included.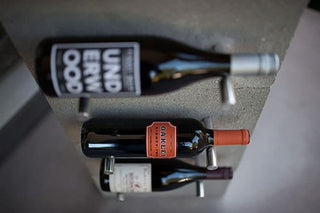 Mount to masonry by purchasing separate masonry hardware kits. Collars are optional.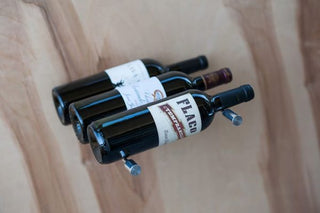 Mount to wood surfaces with hardware included. Collars are optional.
Vino Series Flex – Great for DIY Installations
Purchase Separate Vino Series Flex mounting strips to simplify measuring and installation. Secure your Vino Pins or Vino Rails to the strips and then mount the strips to the wall with fewer holes and a simplified measuring and layout process. Flex strips come in 4 finishes to match most Vino Pin and Vino Rail finishes. Flex strip kits include hardware for mounting pins/rails to strips and strips to the wall.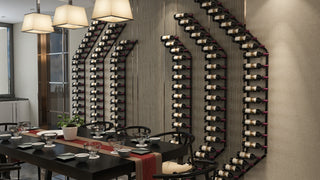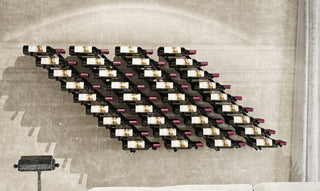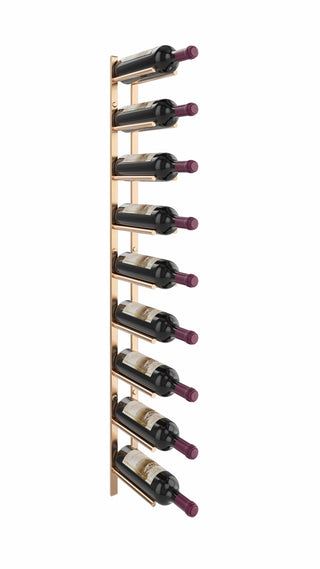 Vino Series Wine Peg Features
Milled aluminum construction
Five finishes to choose from: milled aluminum, gloss black, matte black, golden bronze and gunmetal
Accommodates 375ml, 750ml or 1.5 litre bottles
Includes all necessary mounting hardware and easy-to-follow installation instructions
Optional extension kit for Vino Pins allows you to turn single bottle deep pegs into double or triple deep (immediately or as an add-on in the future)
Mount floor-to-ceiling with additional Vino Posts and mounting plates
Simplified installation with fewer holes in the wall and less measuring with additional Vino Series Flex Strips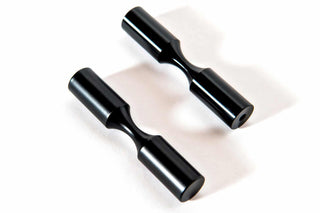 Matte Black (left), Gloss Black (right)