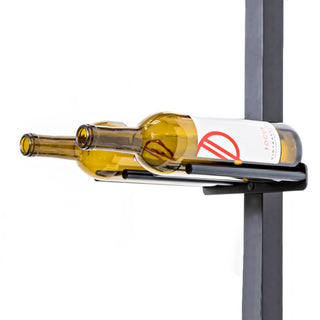 Vino Series Mounting System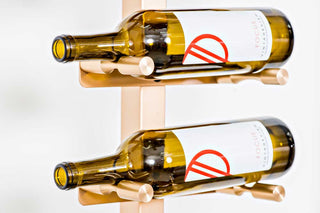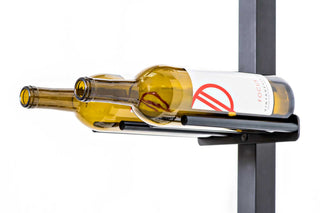 Love the look of wine pegs but can't or don't wall to mount them into the wall?
Consider the Vino Series Floor-to-Ceiling Wine Pegs Mounting Post by Vintage View. Mount Vino Pins, Vino Rails or VINdustry Pegs to any or all 4 sides of the frame.


Step 1: Choose your Mounting Posts
Only one mounting post is required per column of bottles. Choose from the following finishes: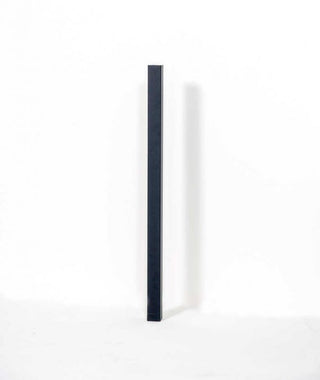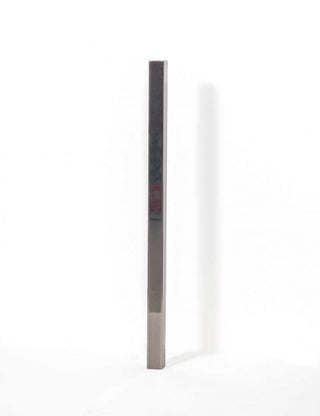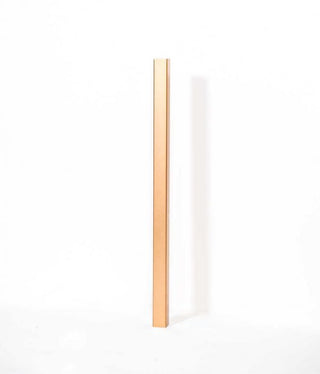 Each frame consists of two durable steel pieces and extends up to 120″. Frames need to be cut to fit shorter ceiling heights. For label forward pegs, please allow a minimum of 13″ in width per column. Narrower spacing can be used for neck forward Vino Rails, depending on the number of rails per mounting plate. Note that mounting plates can be fastened to any of the 4 sides of the mounting frame.
Need to Add Special Mounting Accessories?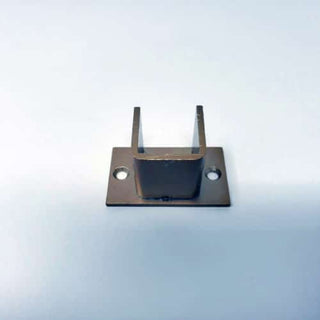 Reduce the footprint of the mounting plate at the floor and/or ceiling by 50% with the addition of a hidden base/ceiling plate.
Mount Vino Posts to an angled ceiling or floor with the addition of an angled ceiling/base plate.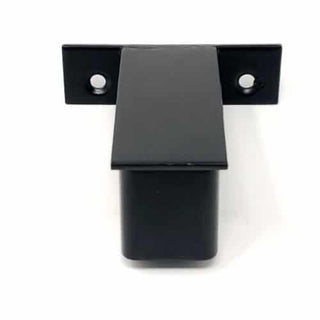 Tie back to the wall instead of mounting Vino Posts to the ceiling with the addition of a 2″ wall standoff bracket.
Step 2: Add Mounting Plates
One mounting plate is required for each set of Vinopins, or for 1 - 3 sets of Vinorails. Plates can be spaced based on your design/capacity requirements but a minimum of 5″ apart is recommended. Plates are available in the same sleek finishes to match the mounting posts and come with mounting hardware for the pegs.
Plates can accommodate a single set of label forward pegs (1, 2 or 3 deep) or 1, 2 or 3 sets of neck forward pegs.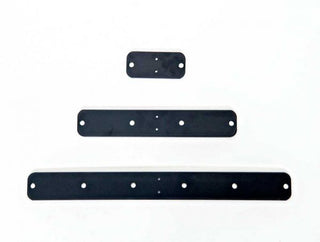 Various plate sizes available for Vino Rails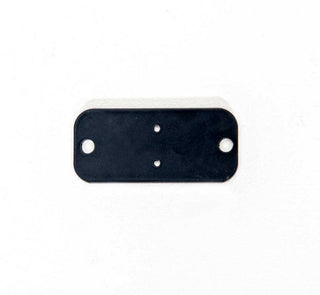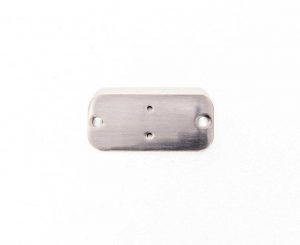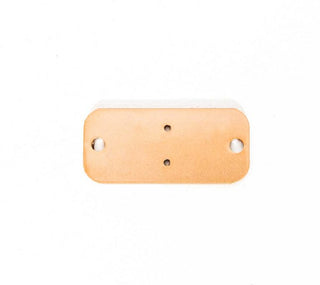 Step 3: Add Pegs
Add Vino Pins or Vino Rails to each of the mounting plates. Choose from a variety of finishes and depths:
Label Forward Options
Vino Pins Available in 1, 2 or 3 Bottles Deep