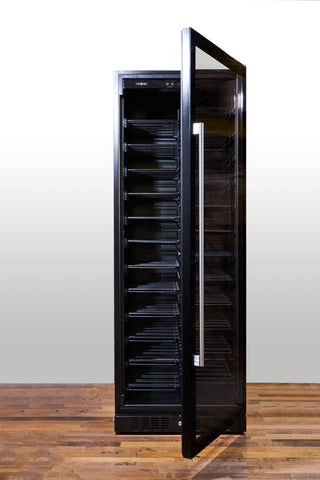 More than just a wine cabinet!
Vinopro Designer Series wine cabinets provide the most stylish, plug-and-play wine storage solution on the market.

The designer label view shelving in these wine cabinets is not only attractive, but practical and efficient:
See your labels and understand where a bottle is located before opening the door, limiting warm air entering your wine fridge.
Store 12 bottles per shelf, equal to a standard case, perfect for organizing like bottles together.
Enjoy full shelf extension so accessing bottles in the back row is a breeze.
Avoid worrying about fatter bottles not fitting. Each shelving slot provides generous space and the interlacing design allows for even most Champagne bottles to fit without stealing space from other slots.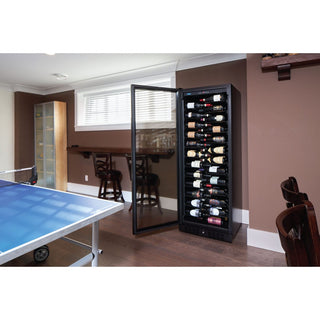 Now that's Value & Reliability!
Blue Grouse Wine Cellars has been offering the Vinopro wine cabinet line since 2012 and is pleased to recommend these economical, yet high-quality units. Cabinets were also upgraded in 2016 to include a top-of-the-line Embraco compressor.