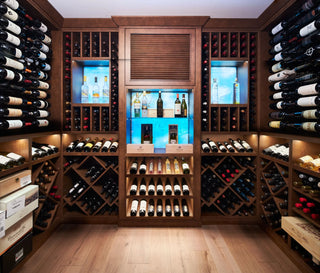 Cellars for Large Collections
Click on each image to see the products used.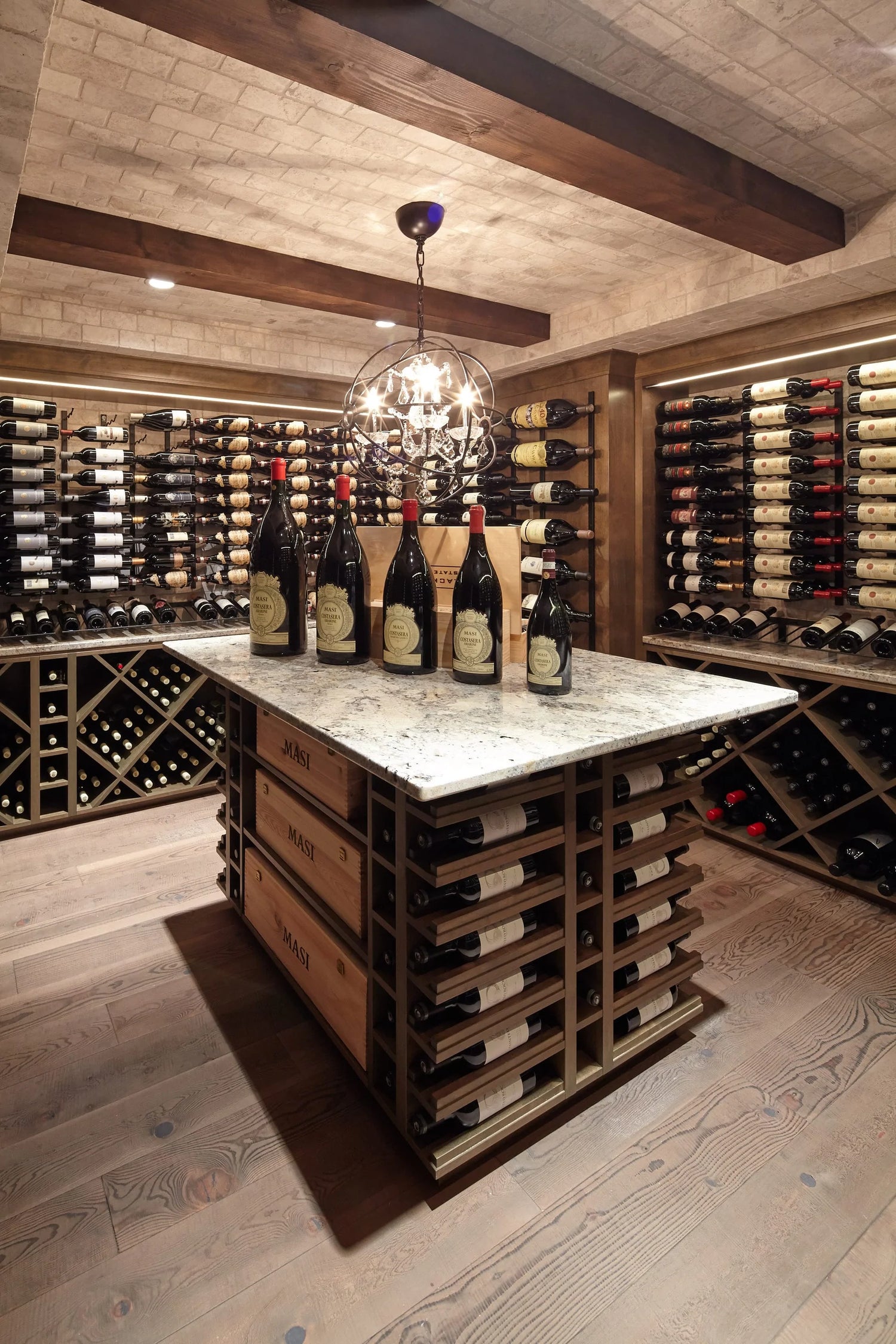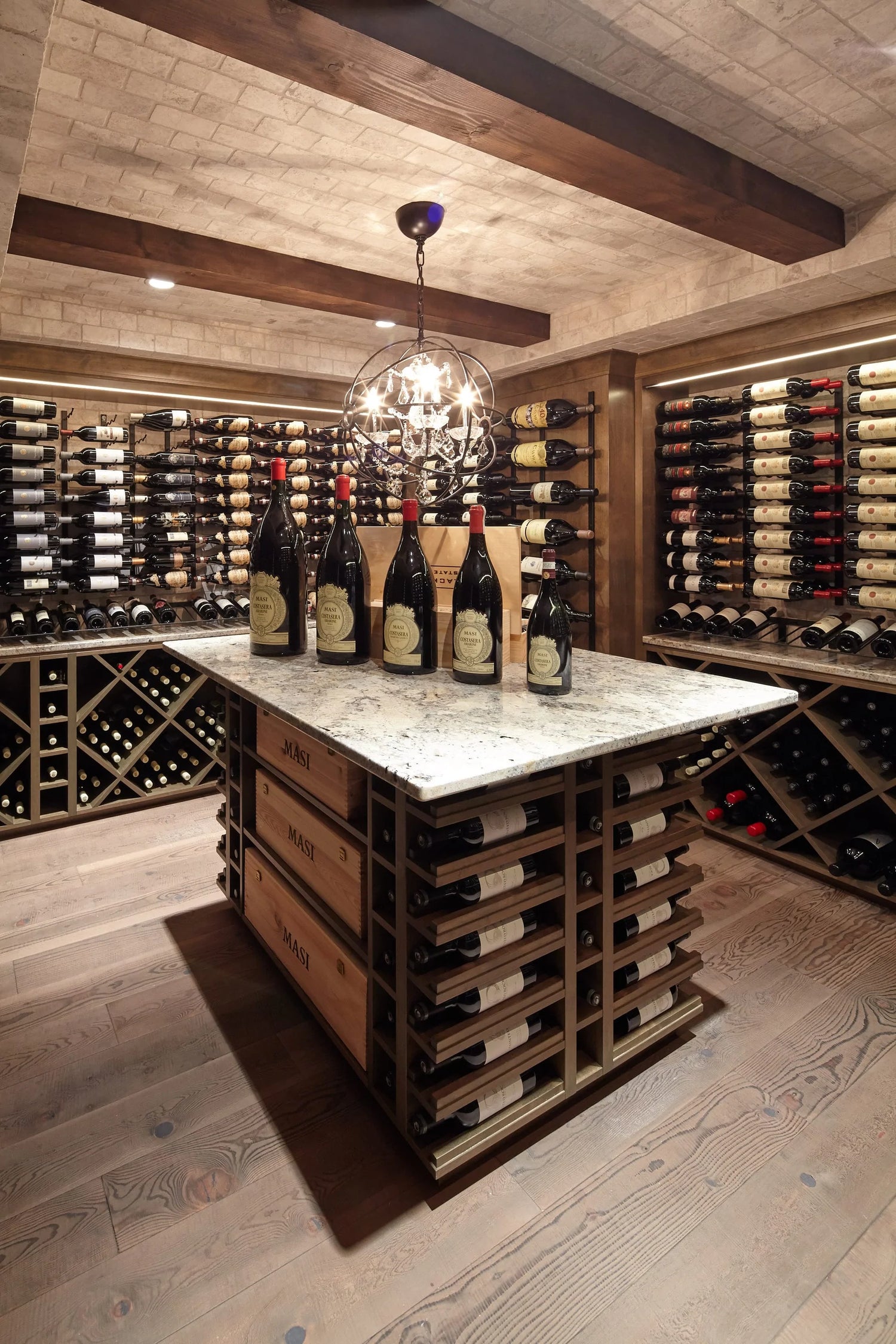 Vintage View wall series wine racks
This large cellar combines standard, magnum, and double magnum wine racks to accommodate bottles of all sizes.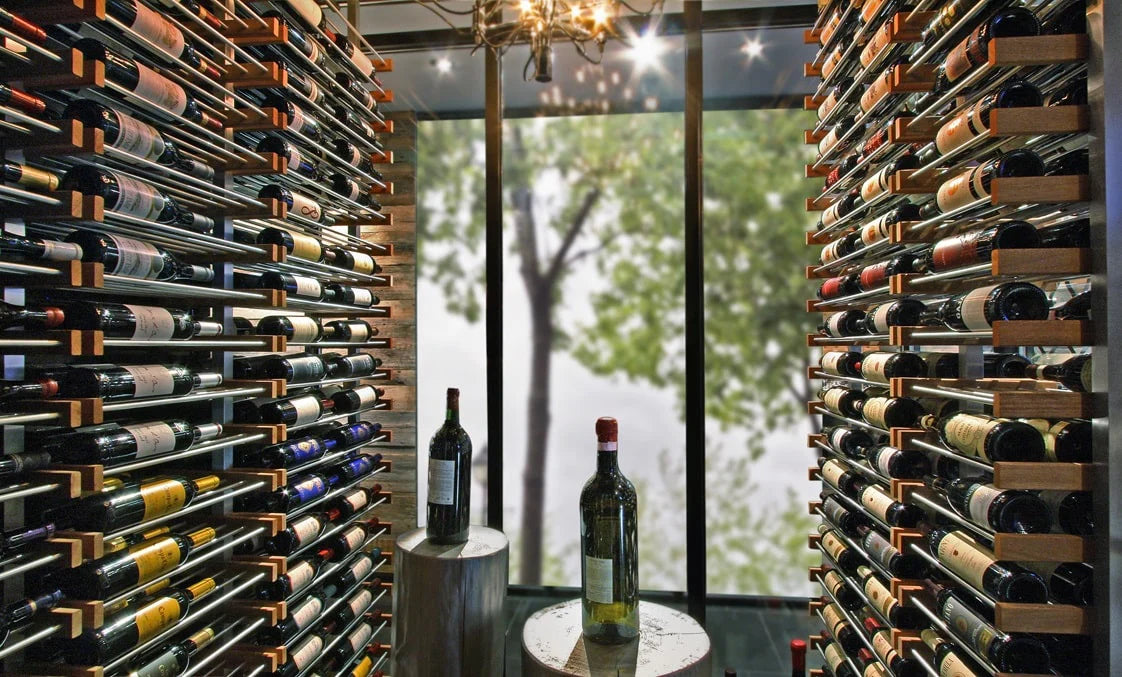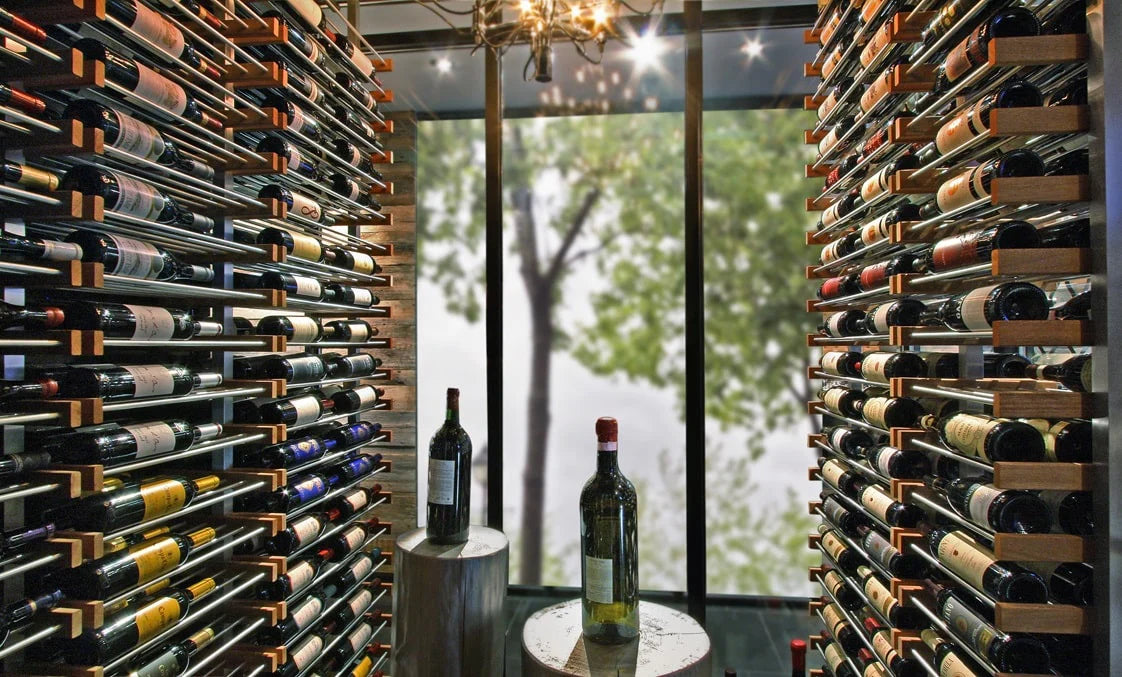 Millesime wine racks
Millesime wood and metal wine racks are a sleek and minimal way to store wine up to three bottles deep.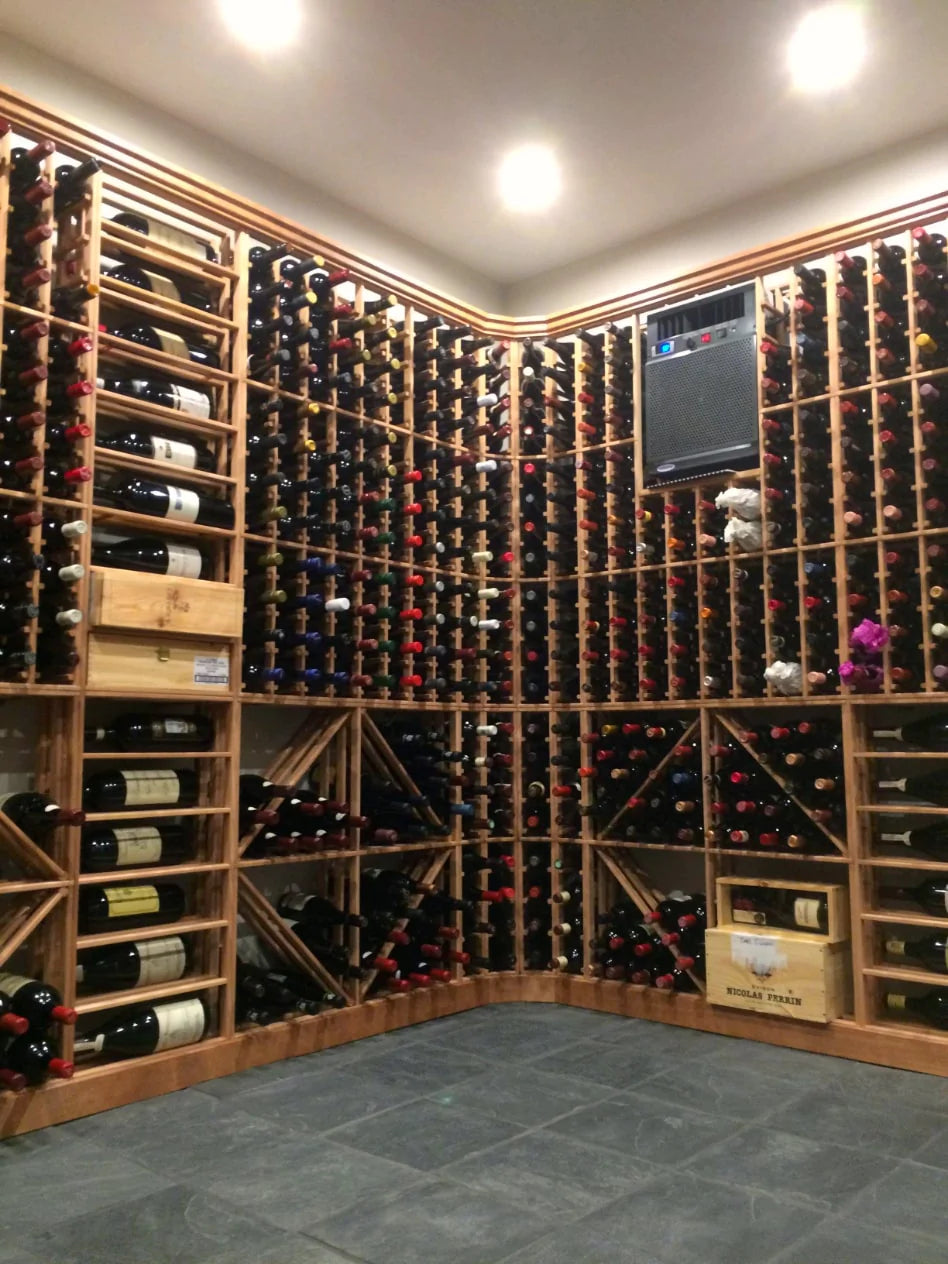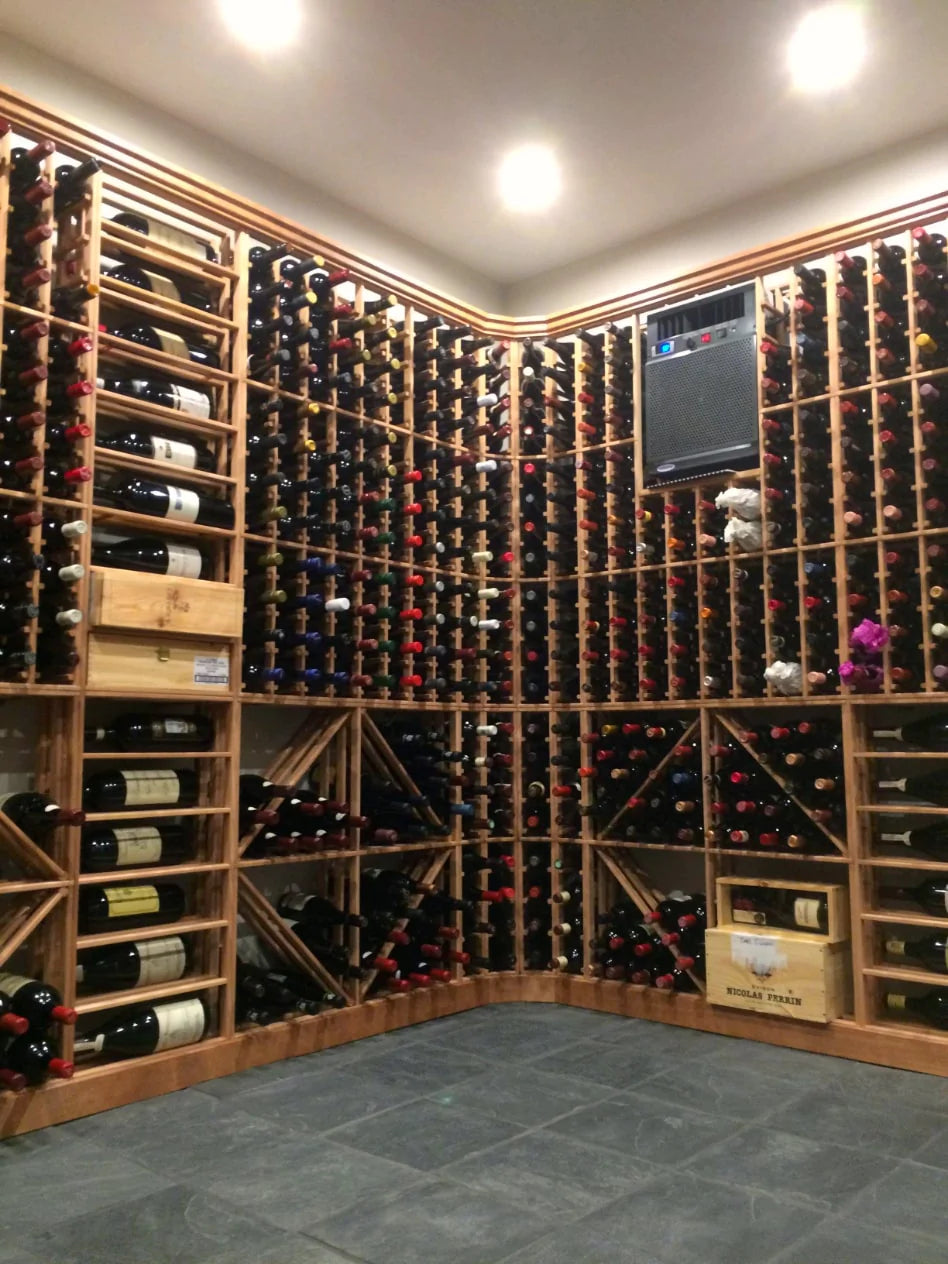 Vintage Keeper wooden wine racks
Vintage Keeper wine racks are made of solid California redwood. These classic and cost-effective wine racks are perfect for those who would rather spend money on the wine.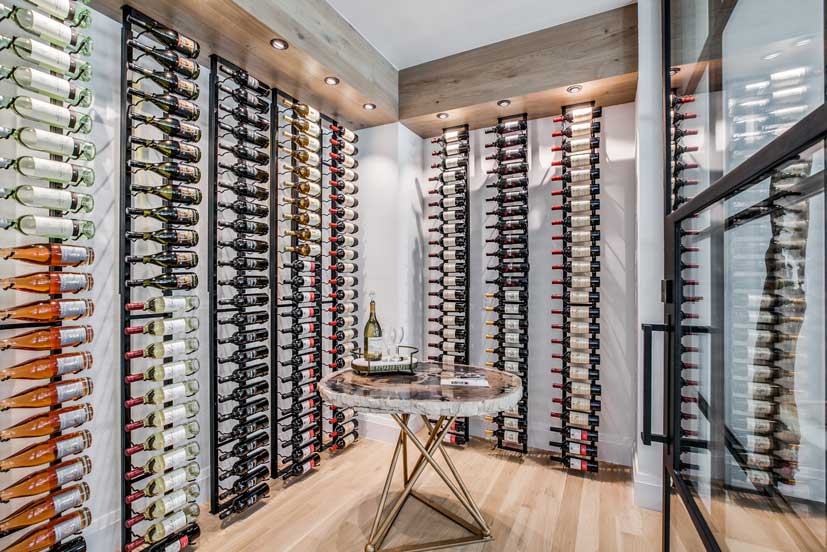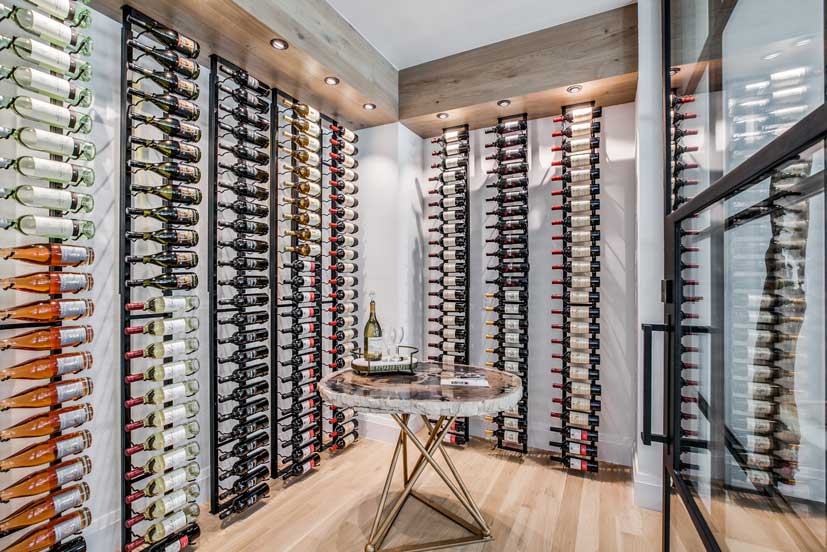 Vintage View matte black floor to ceiling wine racks
These Vintage View floor to ceiling racks can also be mounted to the wall by omitting the floor-to-ceiling mounting frames and backer supports.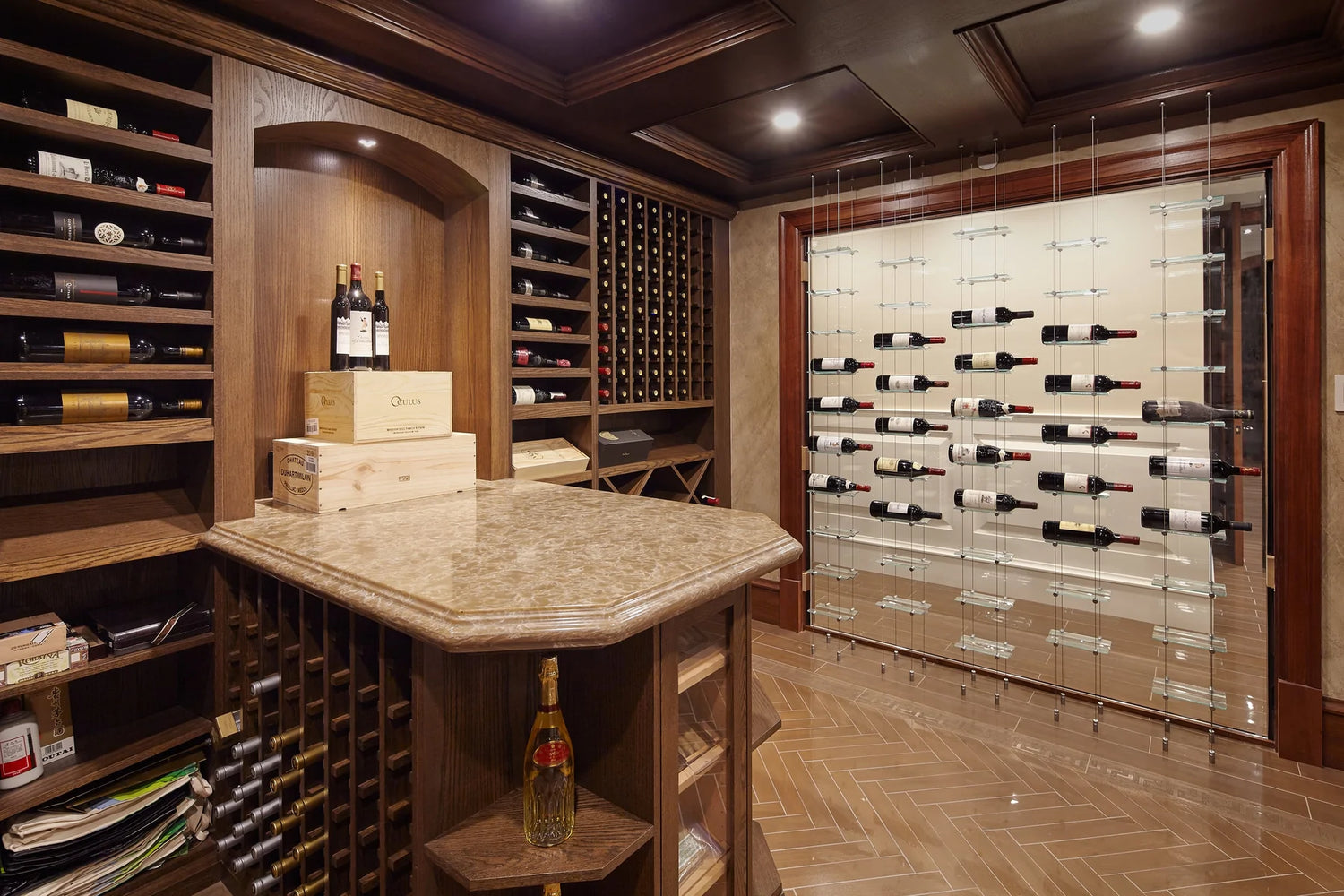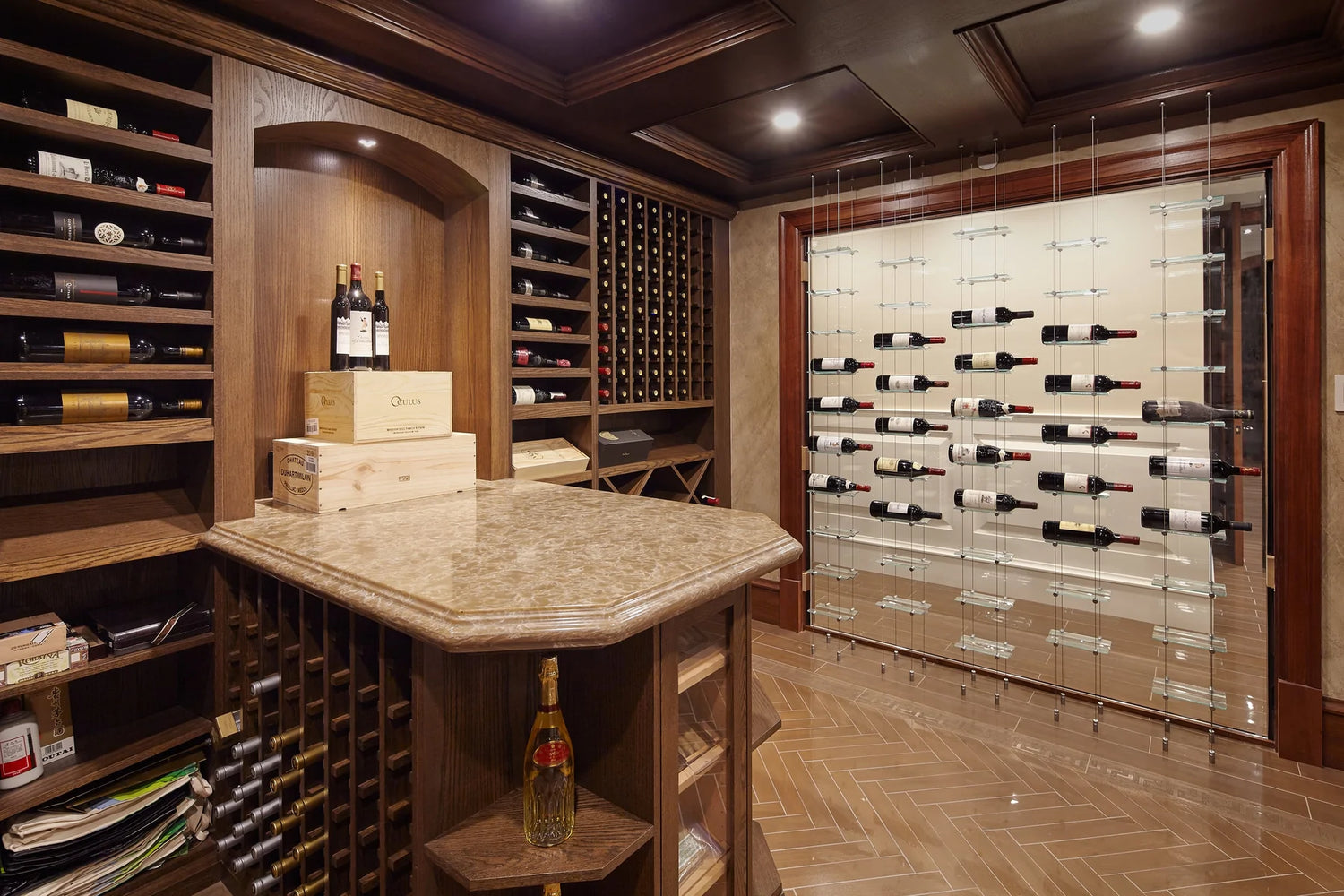 Wine cellar with Float racking and custom millwork
This wine cellar combines custom wooden millwork with a statement Float wine racking wall. Use Vintage Keeper redwood wine racks in place of custom millwork for a modular and budget-friendly alternative.