Click on each image to see the products used.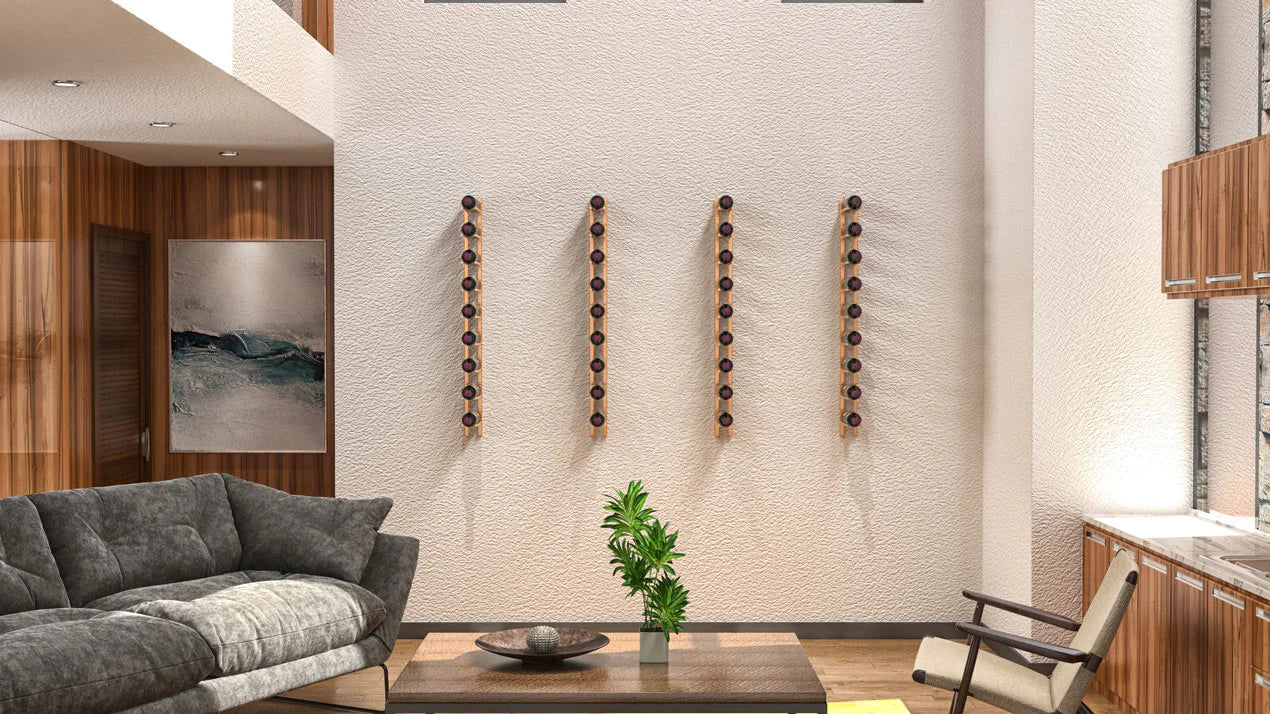 Aluminum Pegs and Acrylic Panelling
Glossy black acrylic paneling and satin gold pegs make for a great feature wine wall display in this cellar. But what if we told you it was a modular kit system?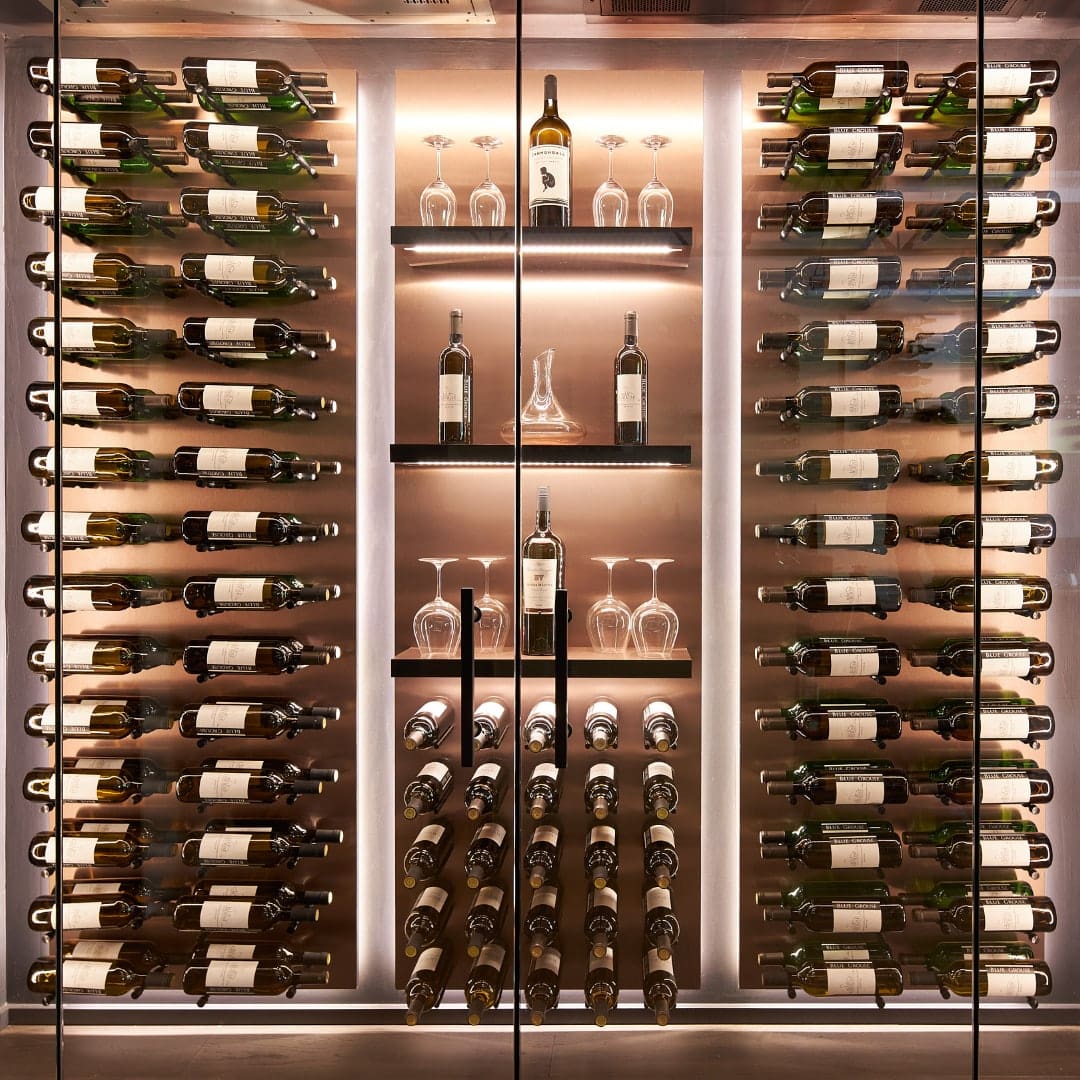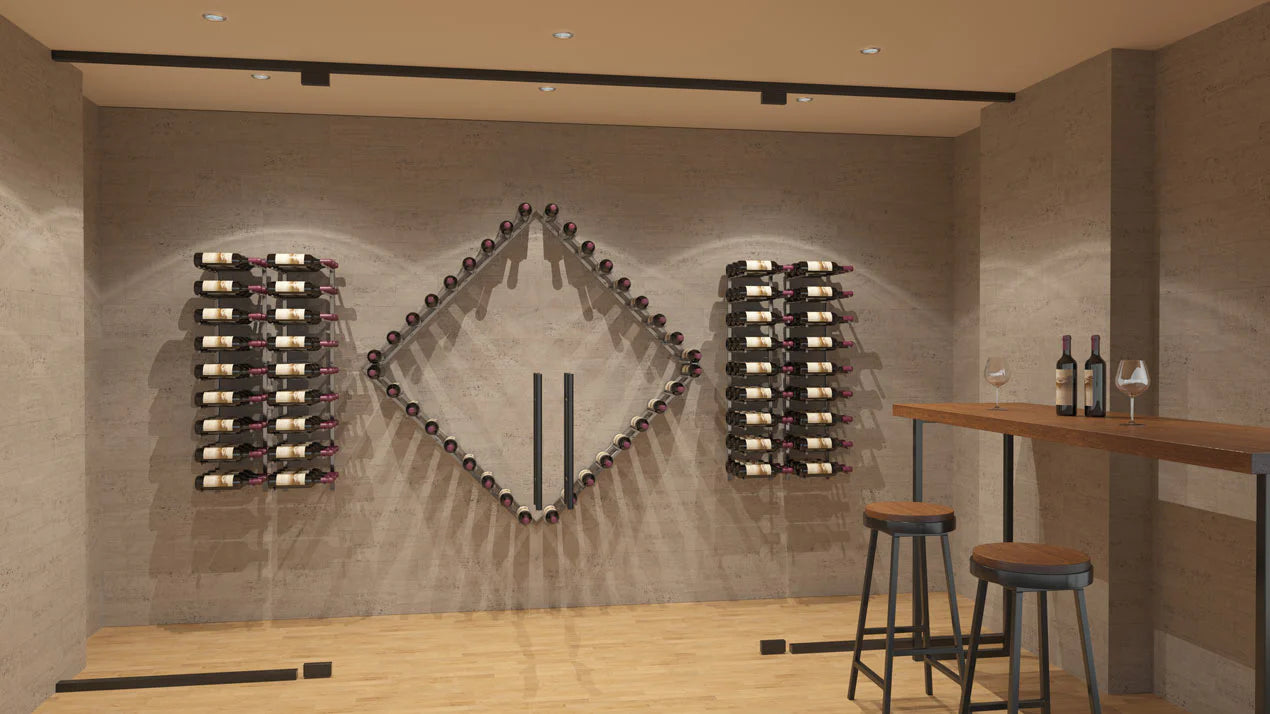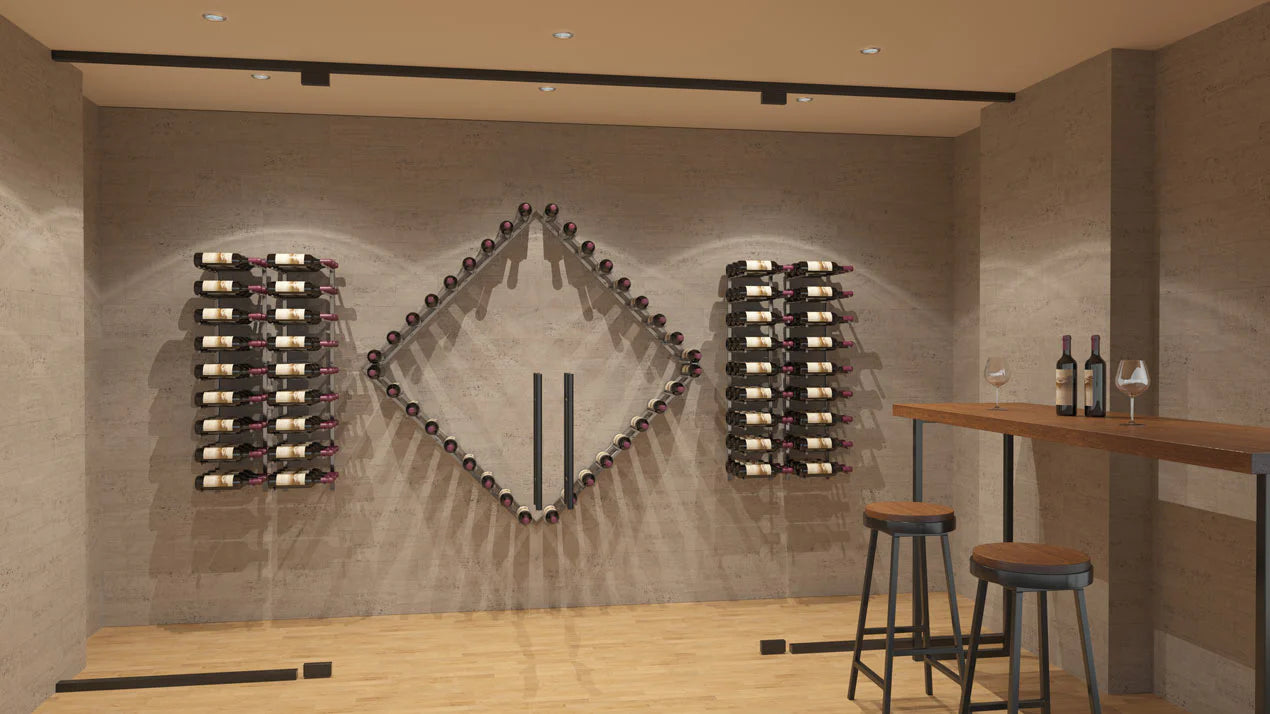 Flex Mounting Strips with Vino Pins & Vino Rails
Cork forward and label view flex mounting strip configuration with Vino Pins and Vino Rails. Digital rendering by Vintage View.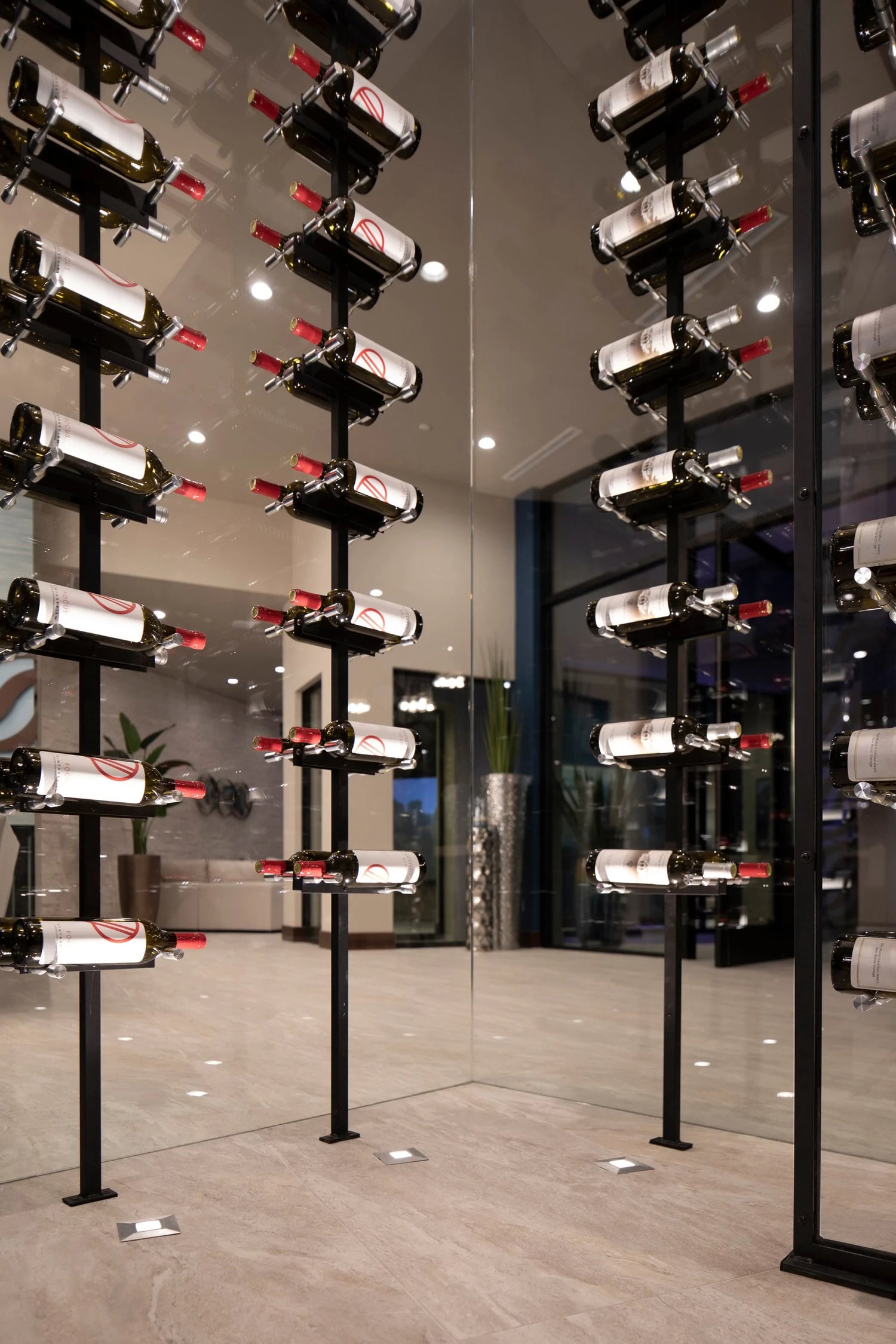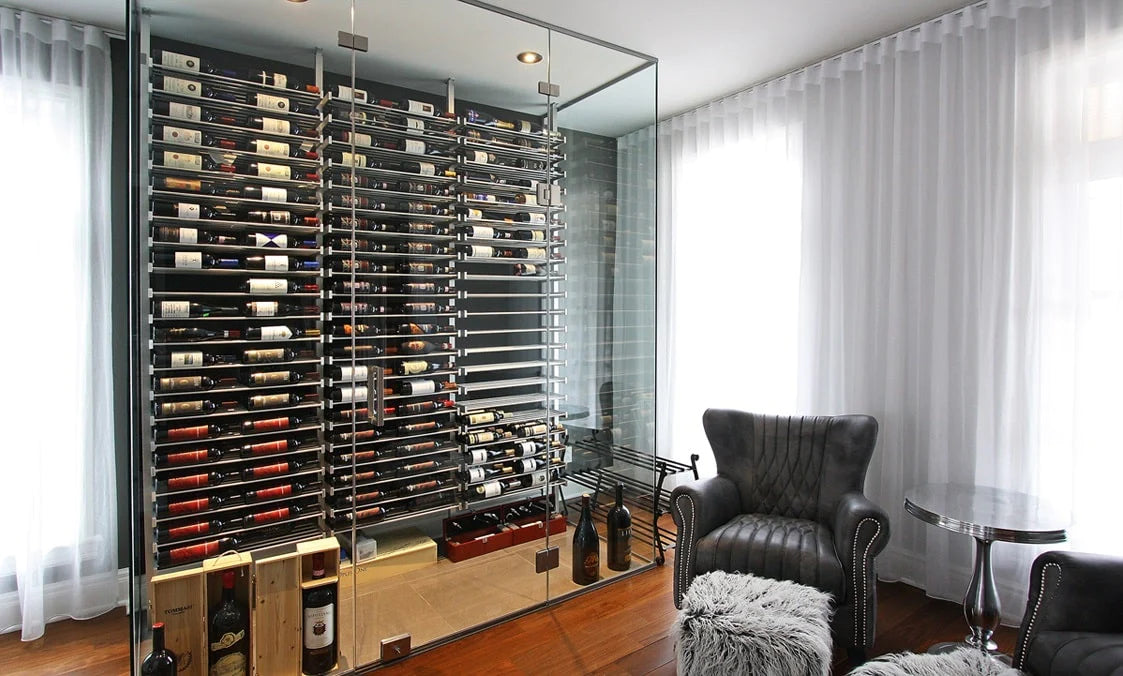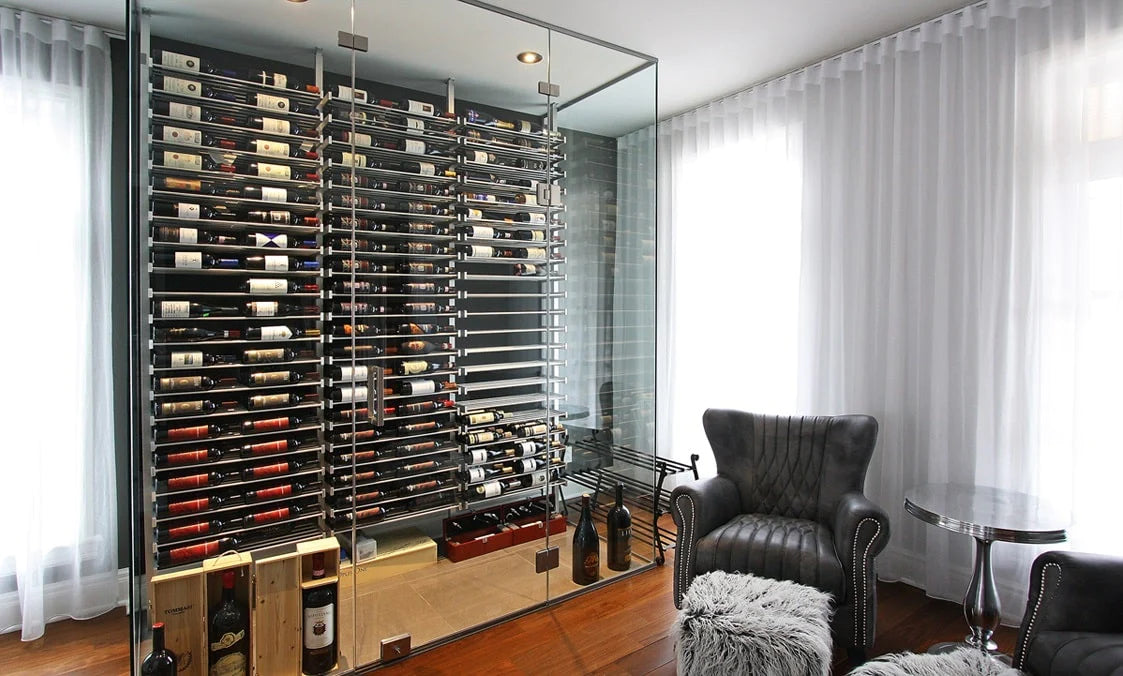 Millesime Wine Racks
Millesime Streamline wine racks inside a glass wine cellar.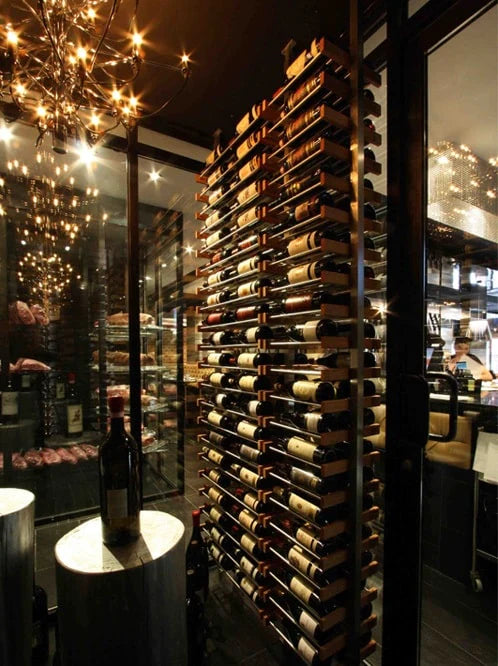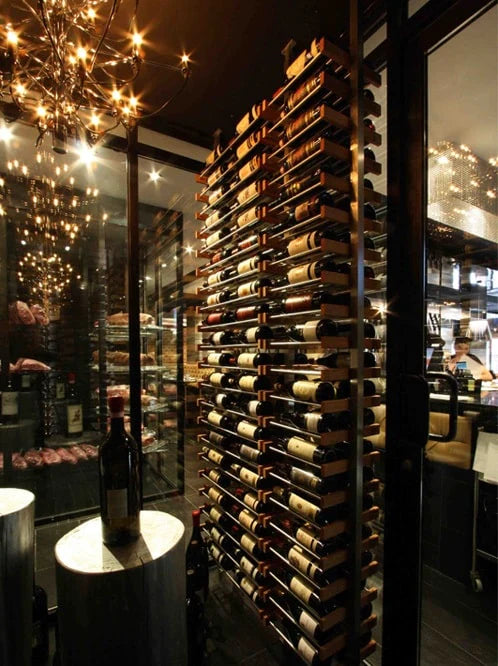 Millesime Wine Racks
Three bottle deep Millesime wine racks mounted inside a restaurant glass wine cellar.
Floor-to-Ceiling Mounted VintageView Wine Racks
Brushed nickel VintageView wine racks suspended from floor to ceiling.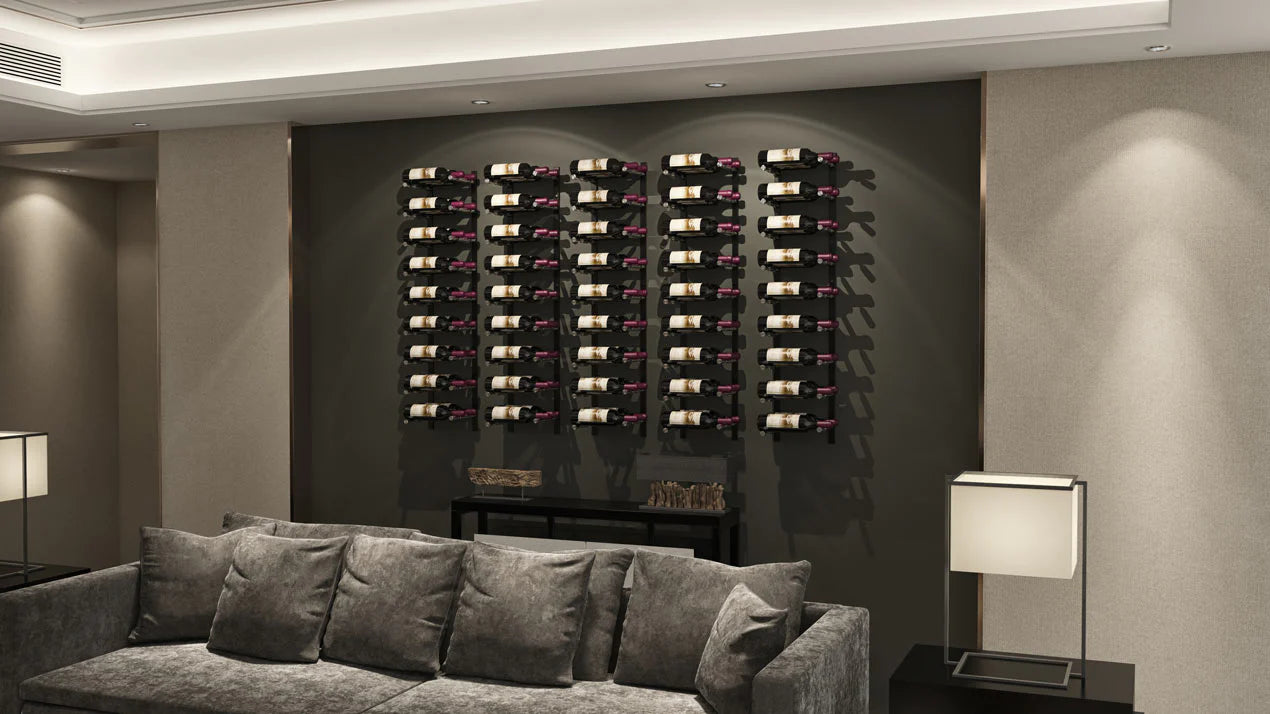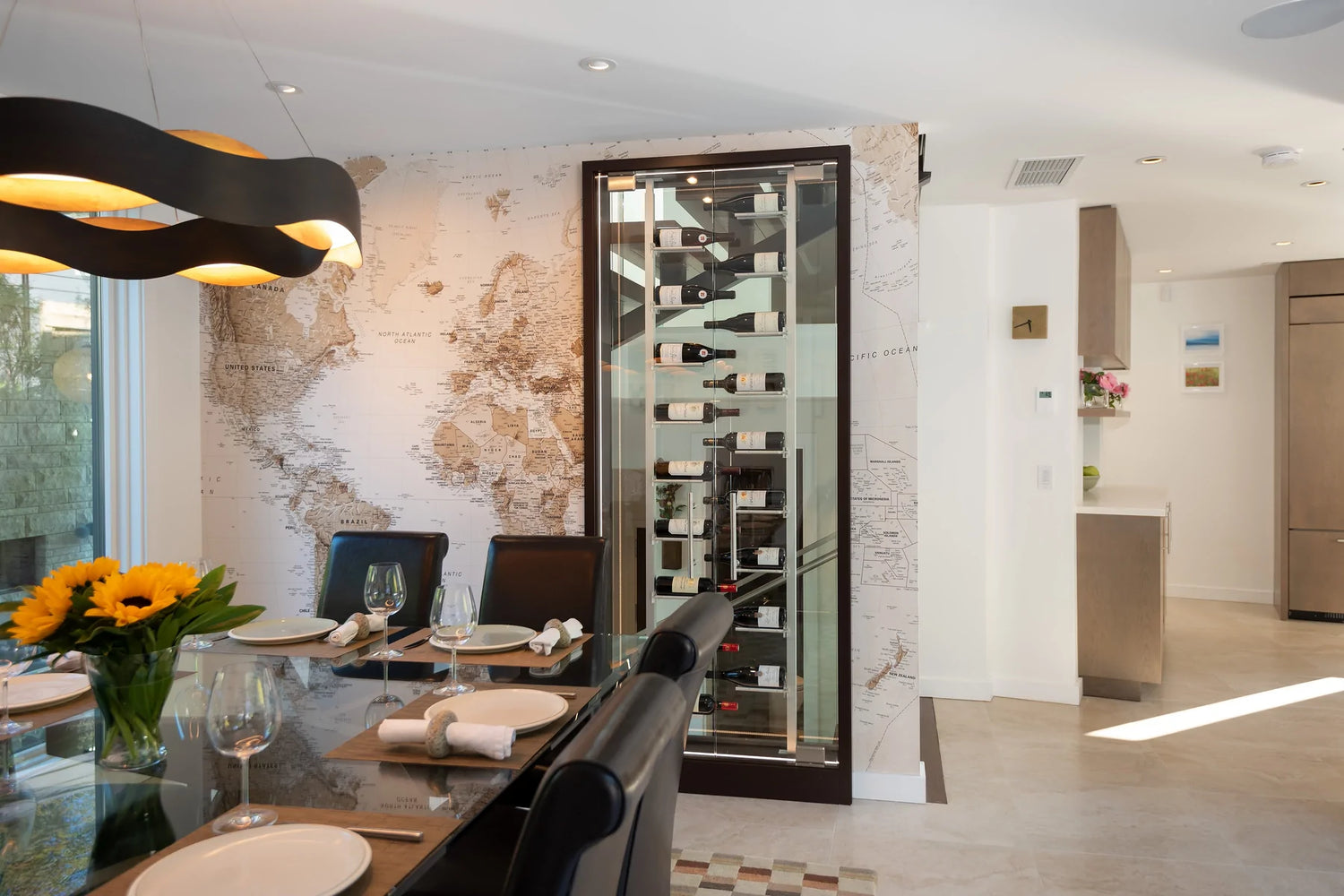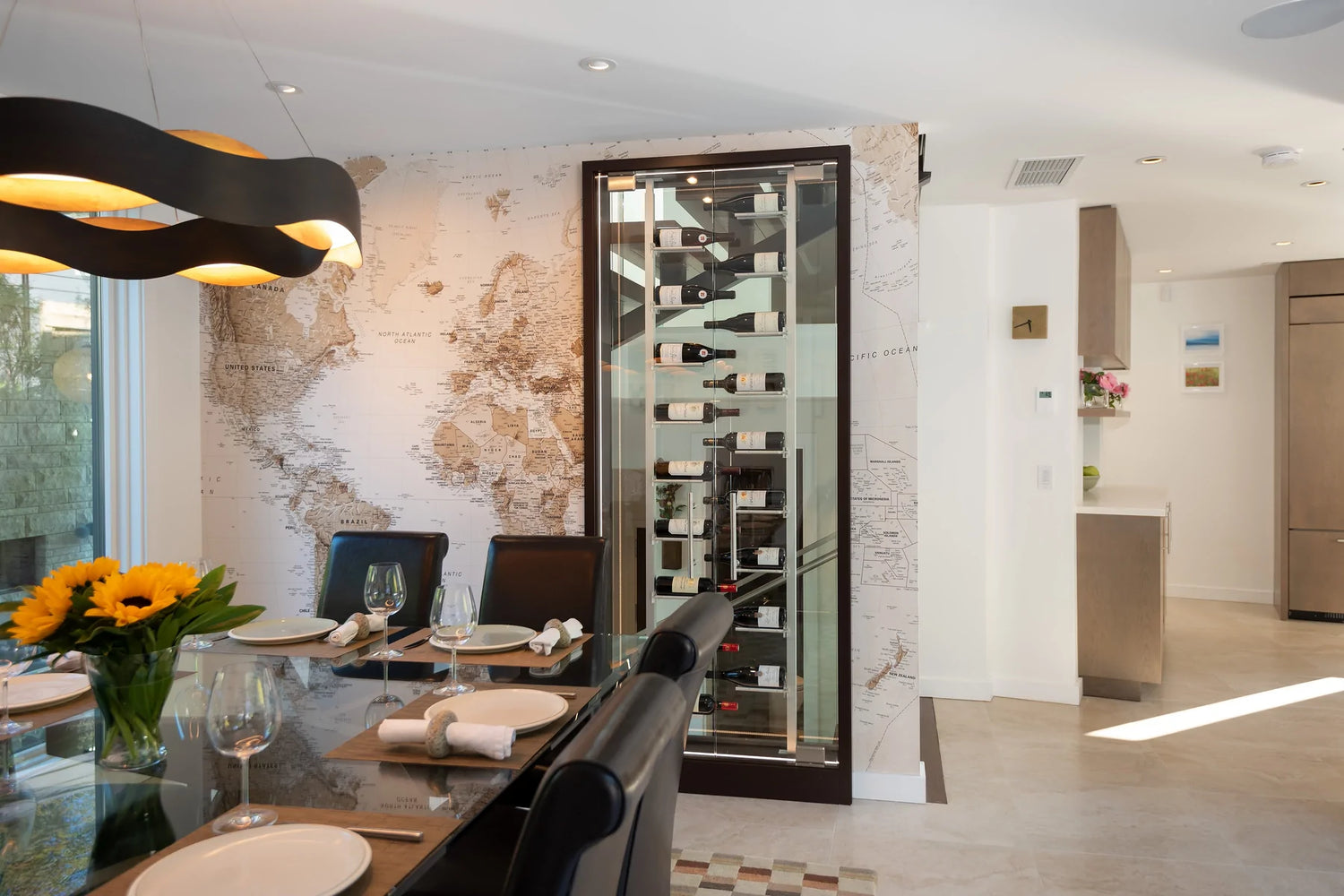 Millesime Floating Bottles Wine Rack
Millesime Floating Bottles wine racking in a clear anodized aluminum finish with clear acrylic end blocks is a modern wine display stunner.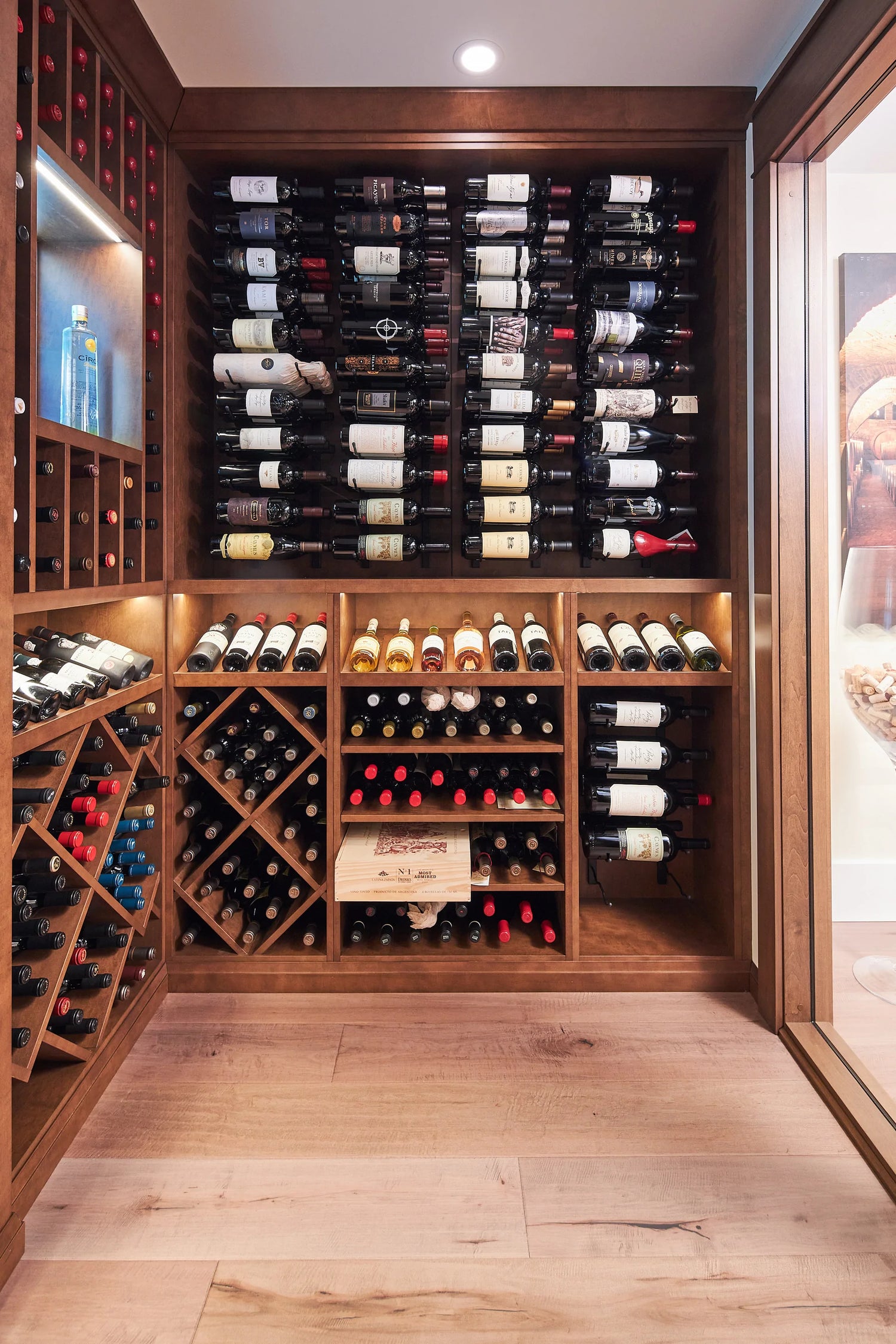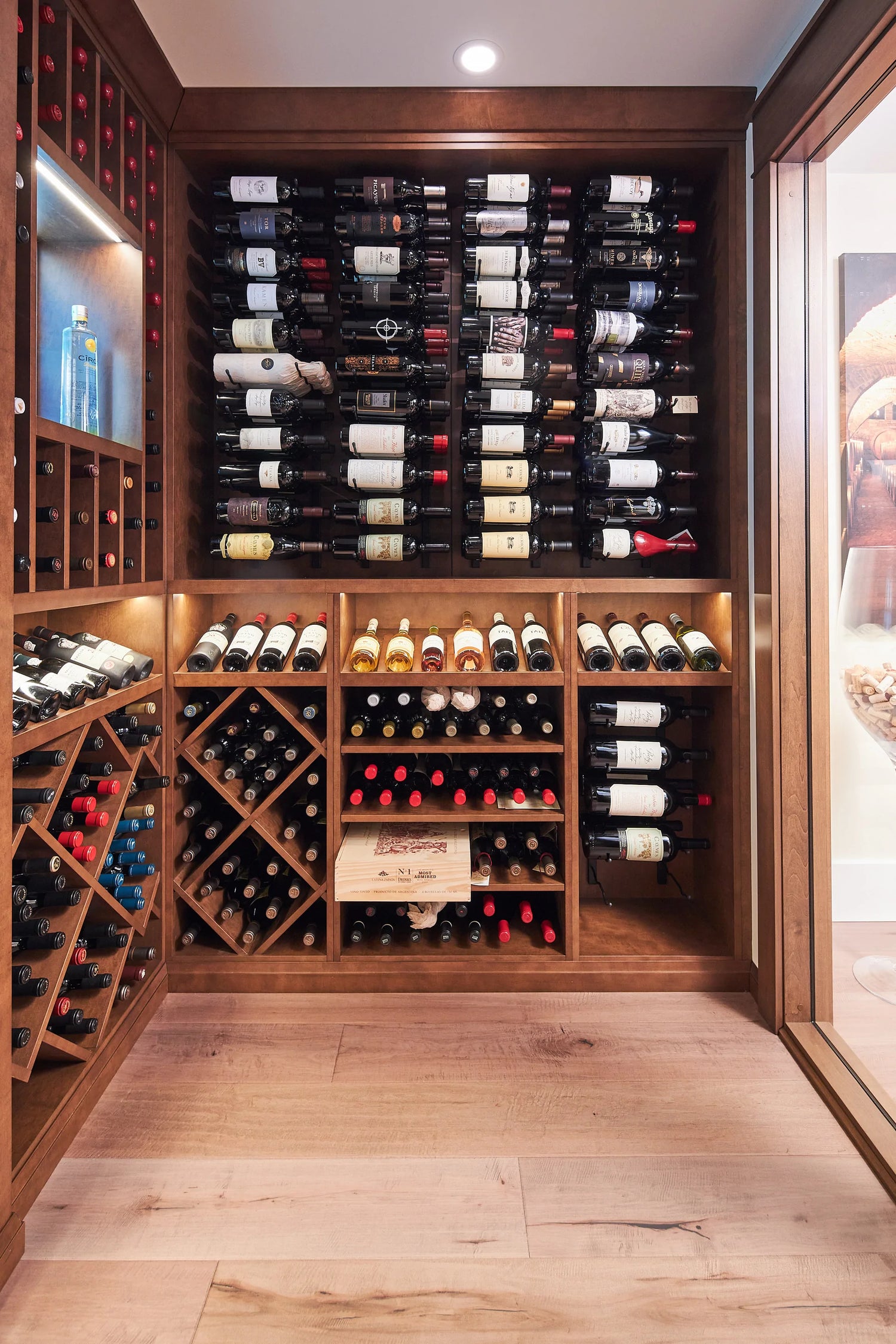 Matte Black Vintage View Wall Wine Racks
Combine with Custom Millwork3 Bottle Deep Vintage View Wall Series Wine Racks provide maximum storage and interesting label view display when incorporated to this custom wine cellar.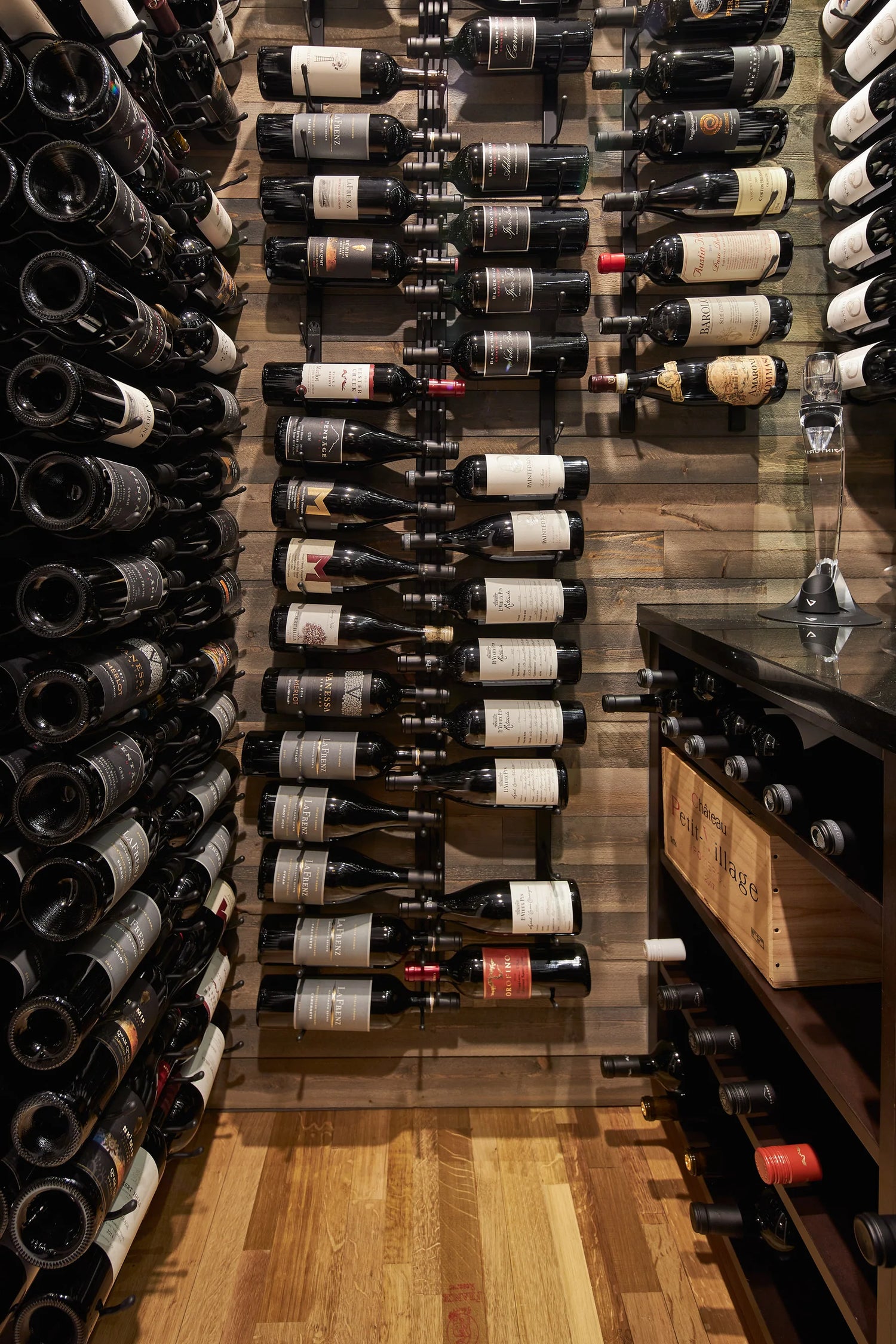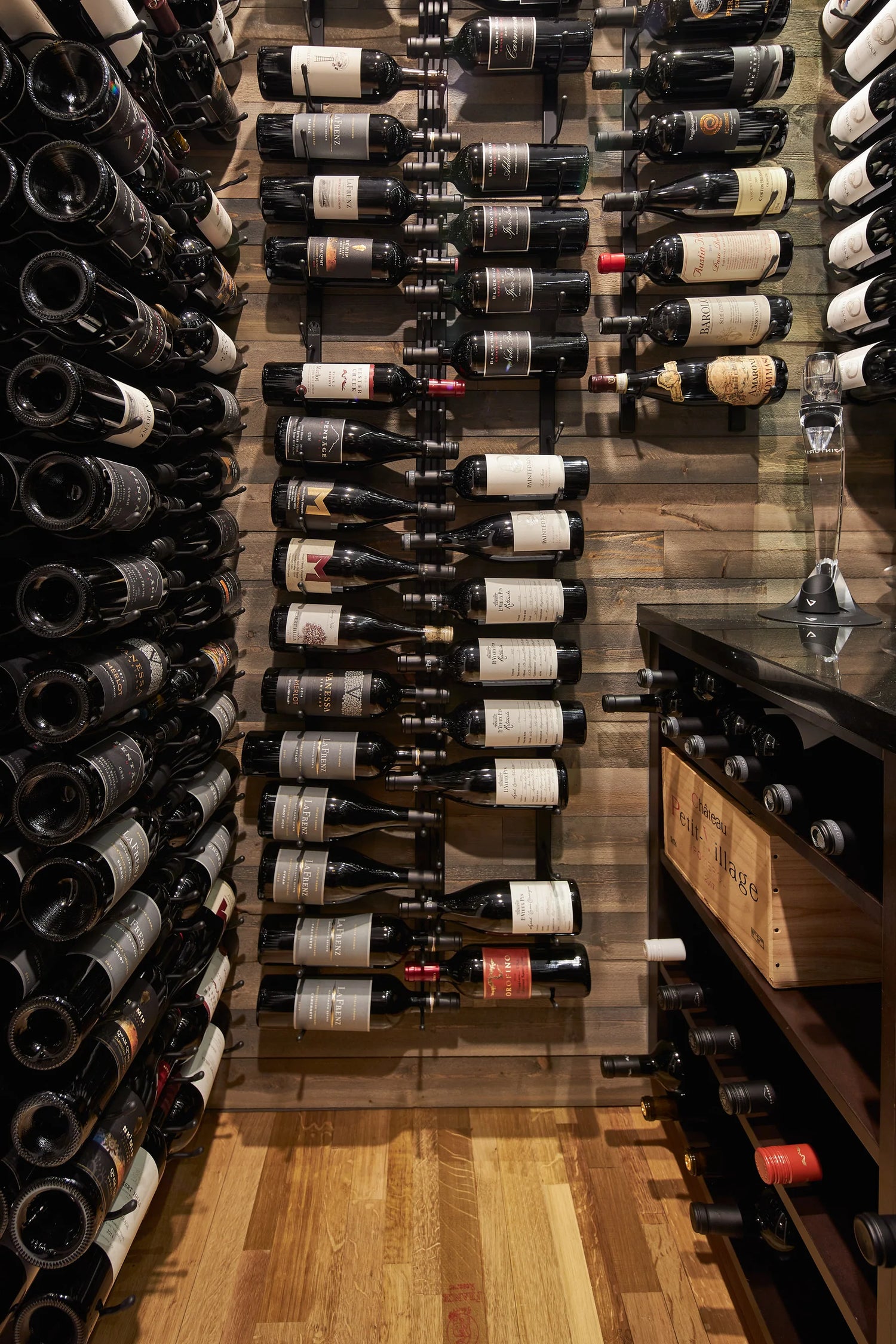 Large Format Wine Bottle Storage and Display with Vintage View Metal Wine Racks
This custom cellar incorporated both standard wall series Vintage View wine racks as well as those for Magnums and Champagne bottles. The matte black finish blends beautifully with the rustic wood wall paneling.