Click on each image to see the products used.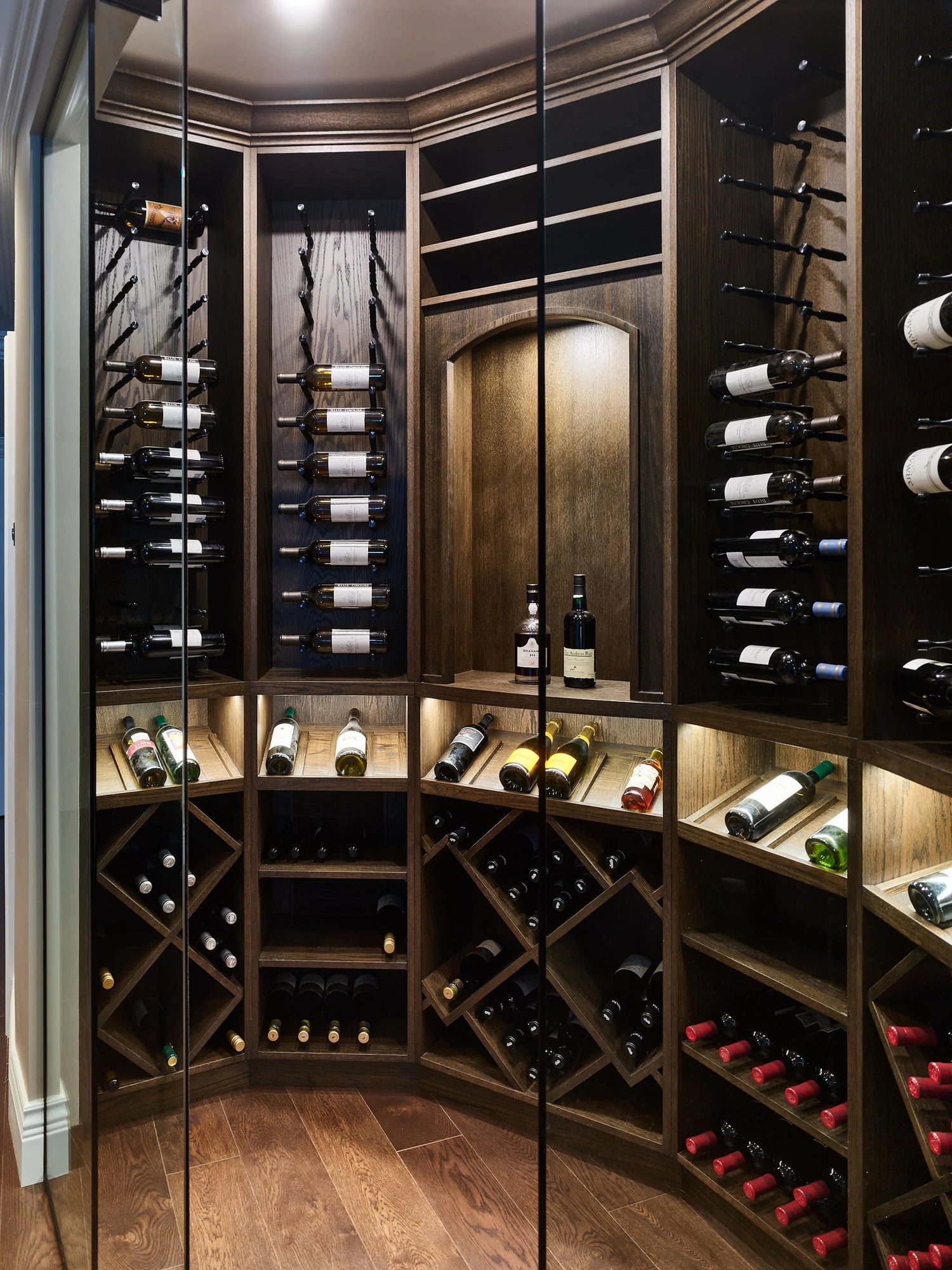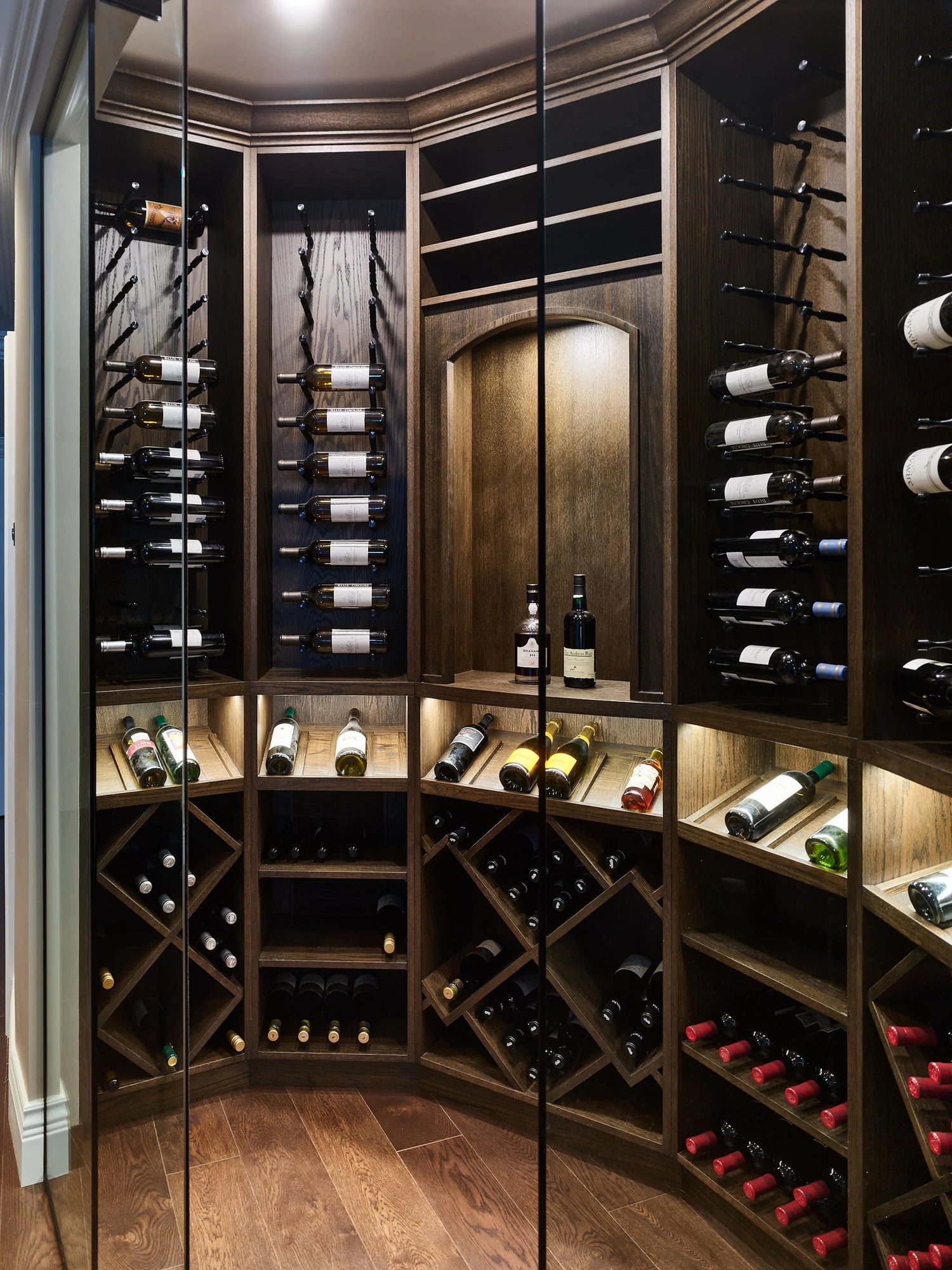 VINdustry wine pegs
Black wine pegs keep the focus on custom millwork and of course your collection
VintageView W series racks
VintageView wine racks in a variety of bottle capacities mean that there's a place for every size of bottle in your collection.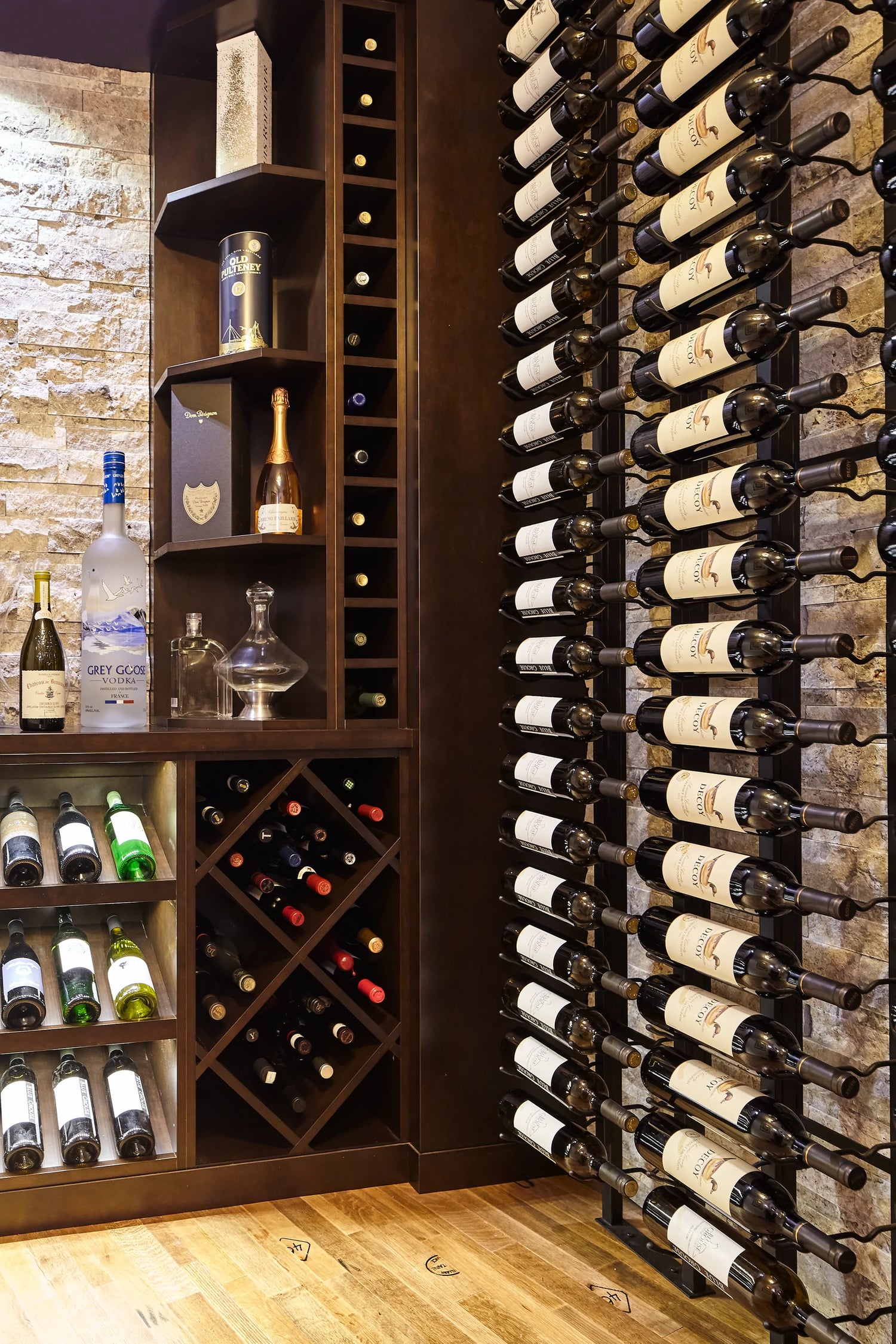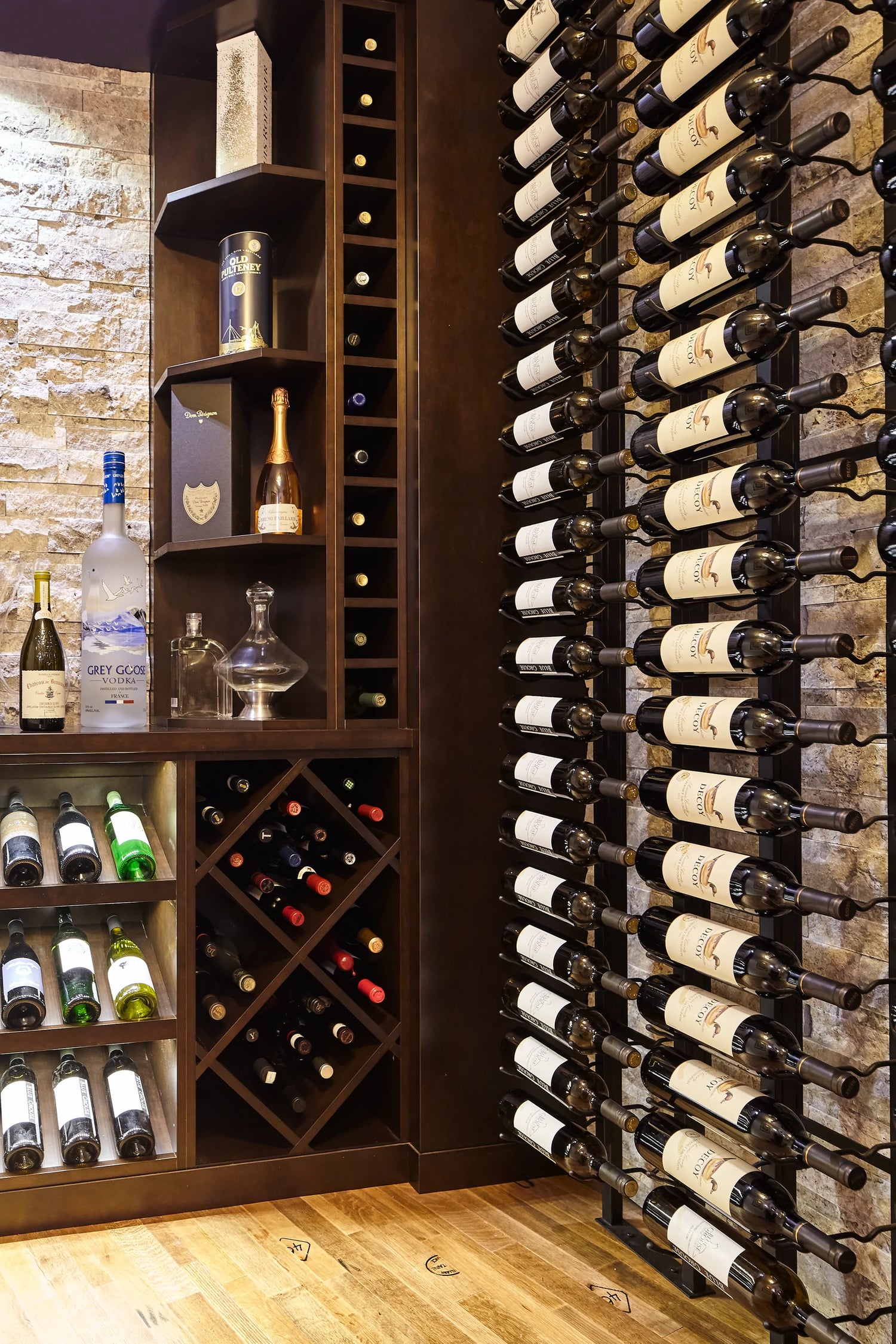 VintageView black floor to ceiling wine racks
Compliment your traditional cellar with sleek and straightforward VintageView wine racks. Mount on floor-to-ceiling frames to suspend in front of textured wall surfaces. They come in a variety of depths, finishes, and bottle capacities.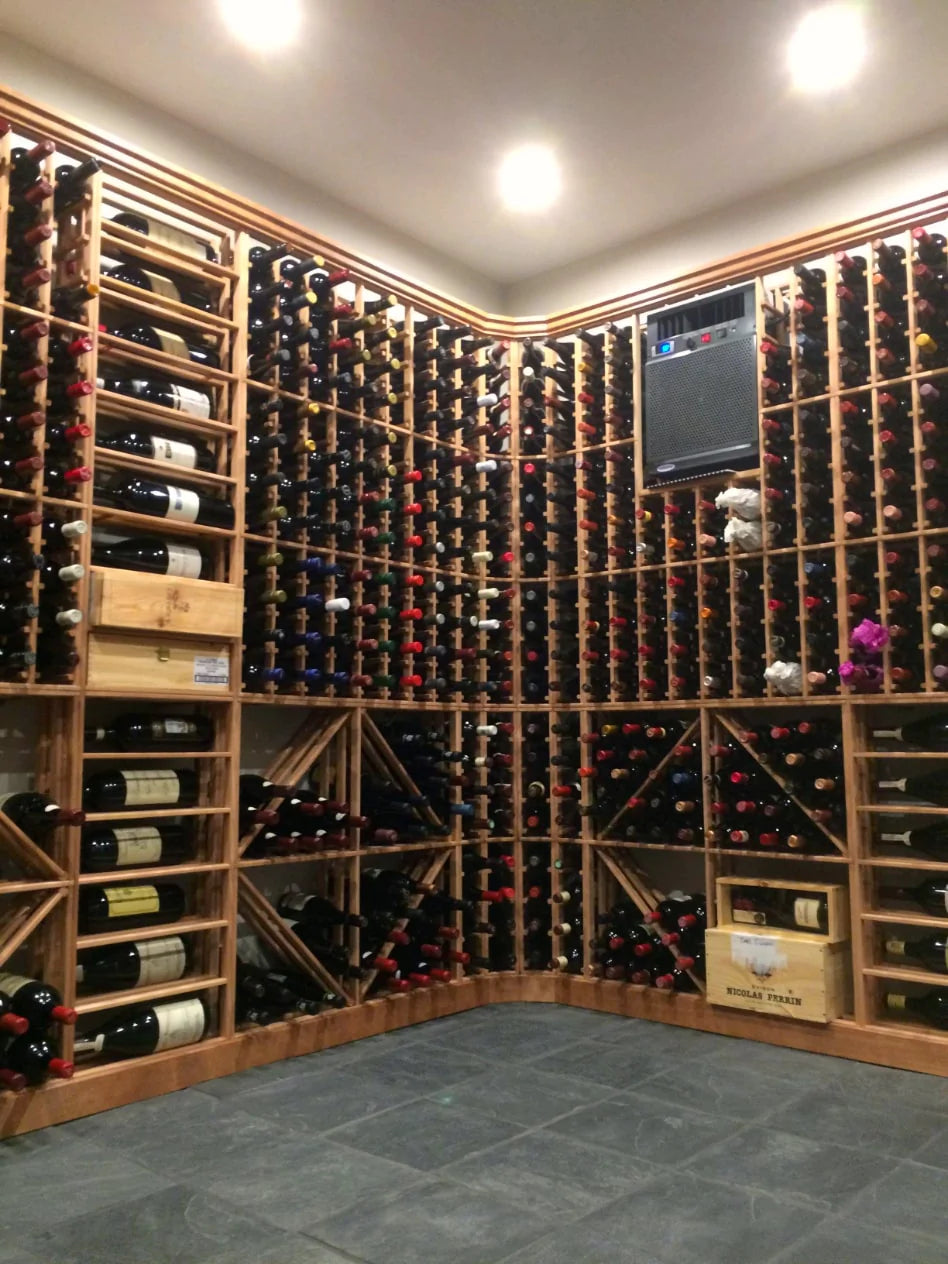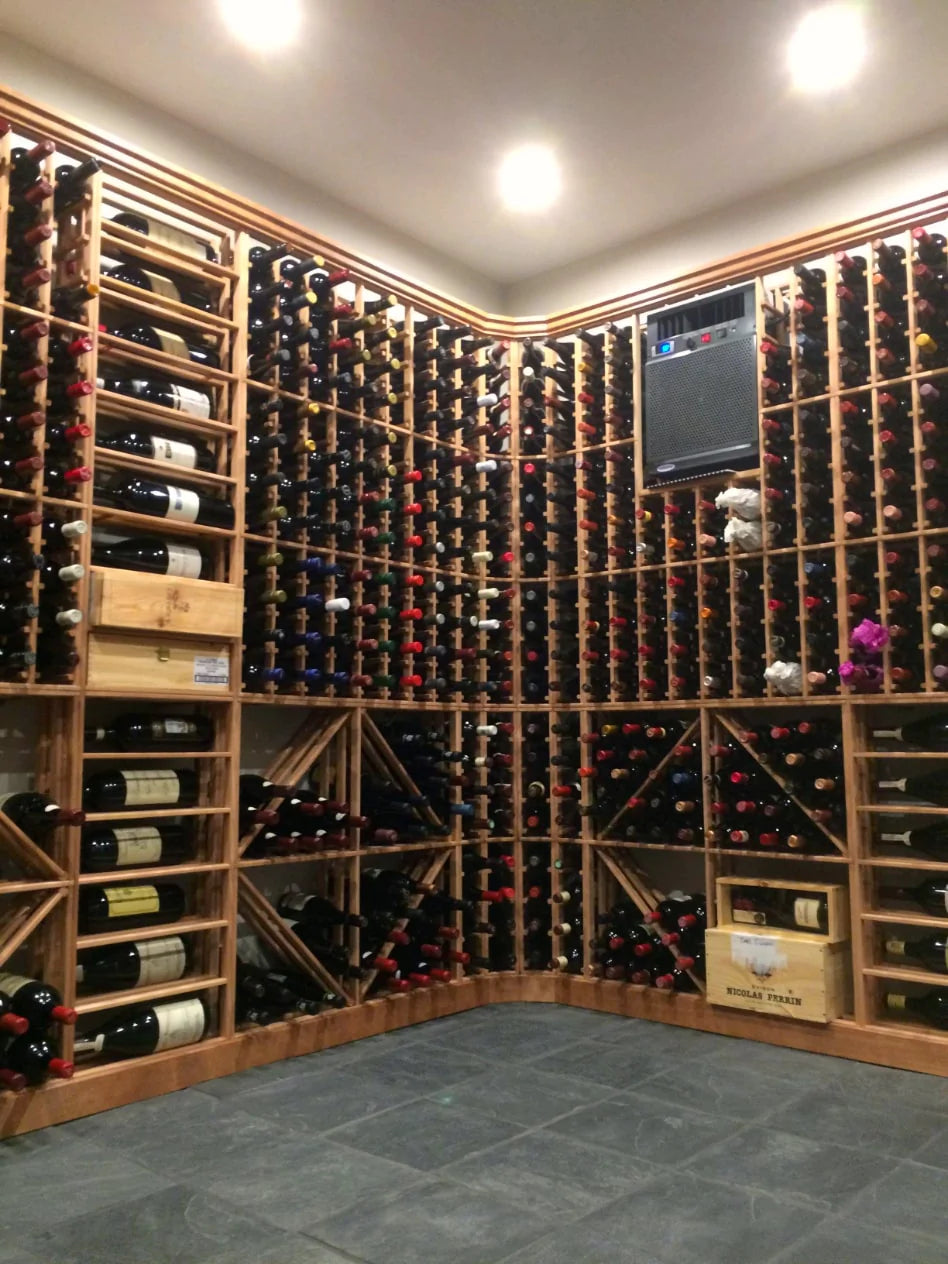 Vintage Keeper Redwood Wine Racks
You can't get more traditional than an all wood wine rack that puts the focus on economical wine storage.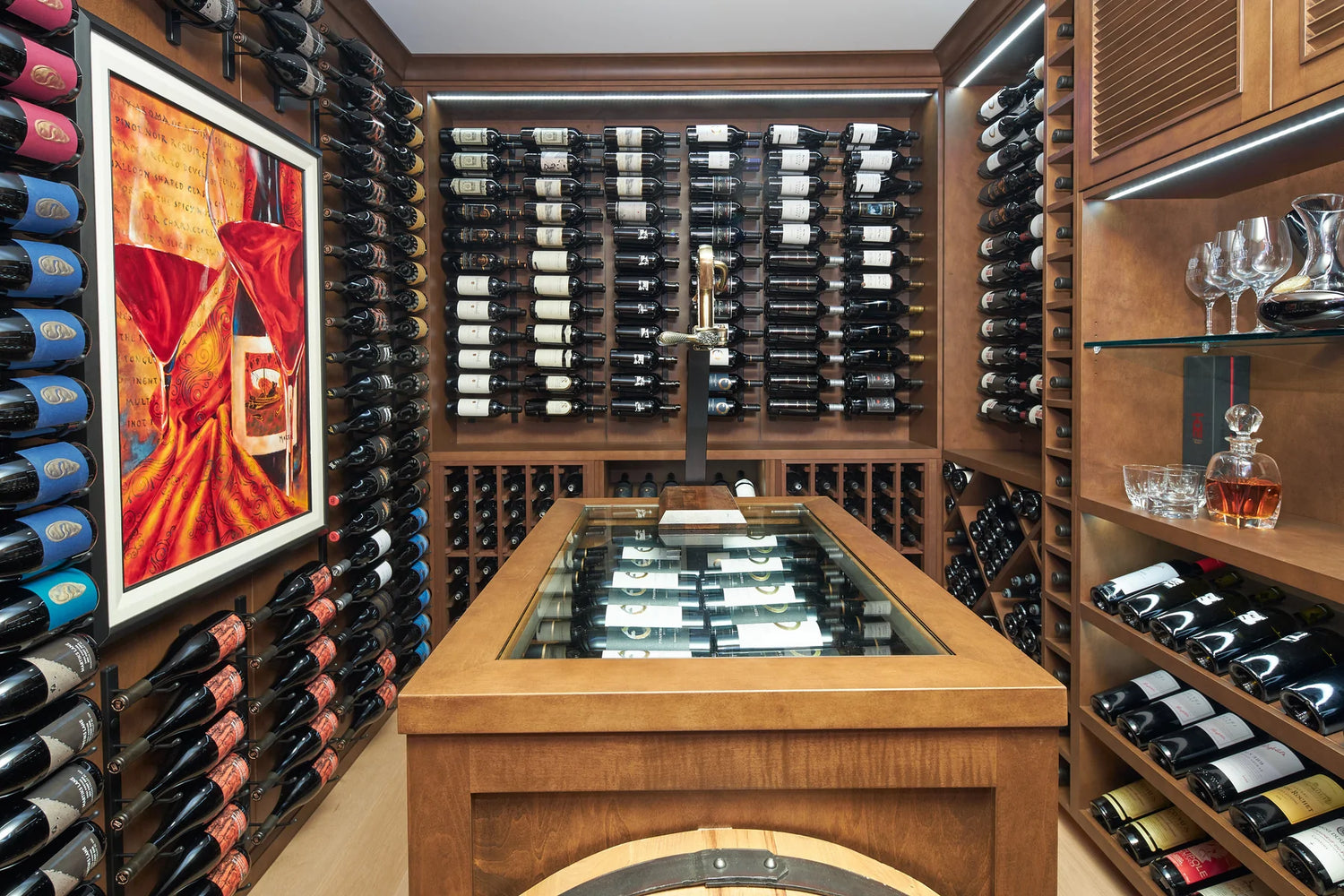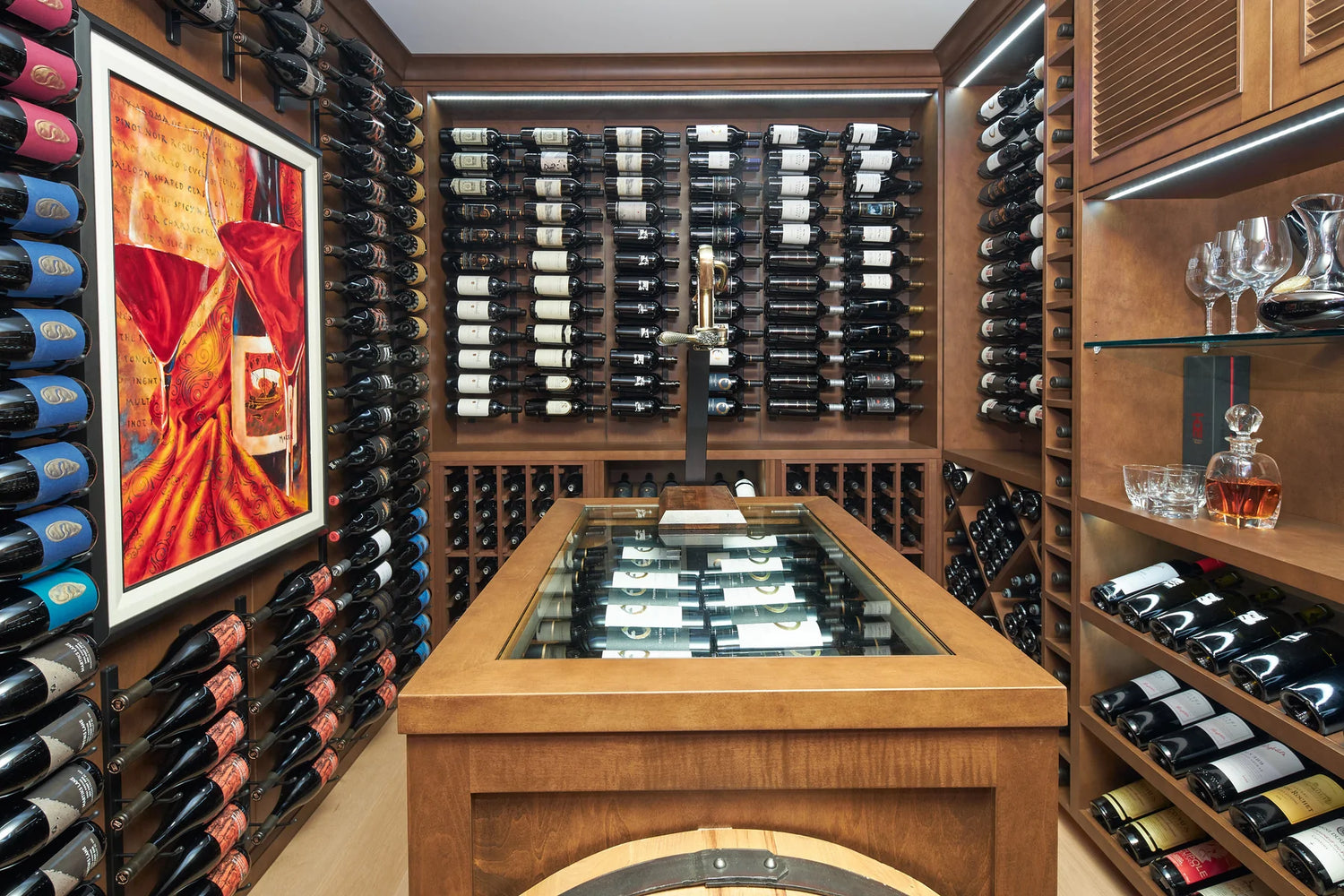 Matte Black Vintage View Metal Wine Racks Blend Seamlessly with Rich Custom Millwork
Metal wine racks can be used in traditional wine cellars when combined with millwork and a more traditional finish is chosen, such as the matte black of these Vintage View wine racks.